Image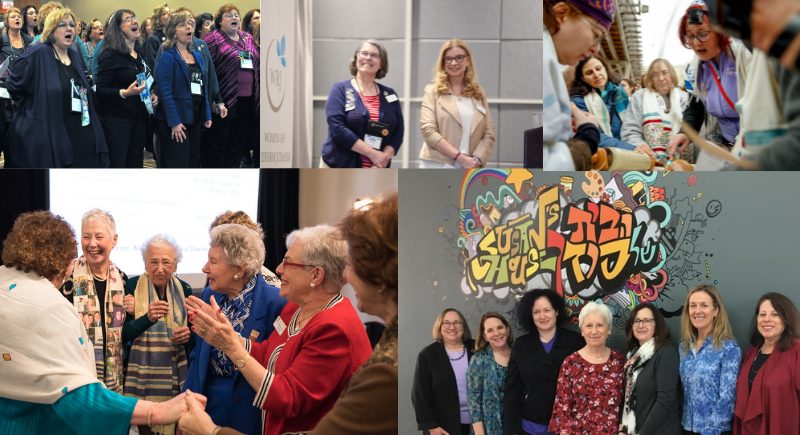 Do you believe in the power of the collective voice of women? Are you passionate about Reform Judaism? Do you want to add your voice to the chorus of hundreds of women who share your values and are committed to making the world a better place? If your answer is YES, consider applying to the Women of Reform Judaism (WRJ) North American Board of Directors for the 2022-2025 term! 
My personal journey to the WRJ Board was a long ride. When I became an empty nester, I was seeking more engagement with women and looked in the direction of WRJ. Having participated on the sidelines in my local sisterhood for over 20 years, I was familiar with the organization but had never stepped beyond chairing committees. After getting to know the smart, fun, and engaged women of WRJ, I began to take on more leadership responsibilities and attended my first WRJ Assembly in 2011 and Fried Leadership Conference in 2013. When I was asked to step into a vacated District board position, I took a deep breath and said, "Yes!" I was thrilled to join the WRJ Board in 2015. After serving on various committees, I was asked to represent WRJ on the Religious Action Center's (RAC) 2020 Civic Engagement campaign. These varied roles gave me opportunities to utilize the knowledge and cultivate interests that I have been passionate about my whole life. They also gave me the chance to learn new skills and deepen my engagement in Jewish life. As I near the completion of my WRJ Board service, it is such an honor to chair the Nominating Committee. I am so excited to meet the applicants and hear more stories from remarkable women across North America!
Our Board members are a diverse group of engaged and thoughtful women from all over North America who organize for social justice, philanthropy, support, and programming for Reform Jewish women. The camaraderie that exists among board members is fun and inspiring! One in-person Board meeting is scheduled per year, along with several virtual meetings held throughout the year. Eligibility is open to one who is Jewish, identifies as a woman, and is a member of WRJ through a WRJ sisterhood/women's group in good standing and/or an individual WRJ member.
Women who participate on our board utilize their strengths in these or other areas: 
• programming and education
• governance and strategic planning
• social justice
• fundraising
• marketing and technology
• leadership training
If you want to join a network of awesome women who make a difference in the world, we hope you will apply. Whether you are active in a local sisterhood or as a District leader, or if your passions have led you to involvement in other organizations, we welcome your application to join our leadership. If you would like to strengthen your leadership skills, we have much to offer, and if you have skills that will strengthen our voices, we need you! 
 Applications for the 2022-2025 WRJ Board are due by October 5, 2021, with the nominations process completed by the end of the year. If you have questions about applying to the WRJ North American Board of Directors, please contact us at wrj-board@wrj.org.
Applications can be found here.
Please keep your eyes open for additional personal and inspiring stories from current and former Board members who will be sharing their journeys on social media and in upcoming newsletters. Your story could be next!
Pamela Feldman-Hill is a WRJ North American Board member and Chair of the 2022 Nominating Committee. She serves as the VP of Development and Special Projects for WRJ Central District and is an active member of Women of Temple Israel in Columbus, OH. 
Related Posts
Image
"6336 Hebrew letters…1686 Hebrew words…126 verses…208 lines…and always on the 3rd Shabbat after Simchat Torah. You can stop humming.
Image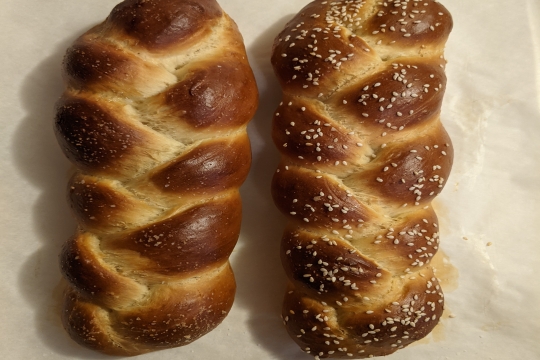 One of the advantages of remote work has been the ability for me to make challah each week for Shabbat.
Image
The fight for freedom of expression in all its forms is not easily attainable, but one we know is crucial to the progress of the State of Israel.