Image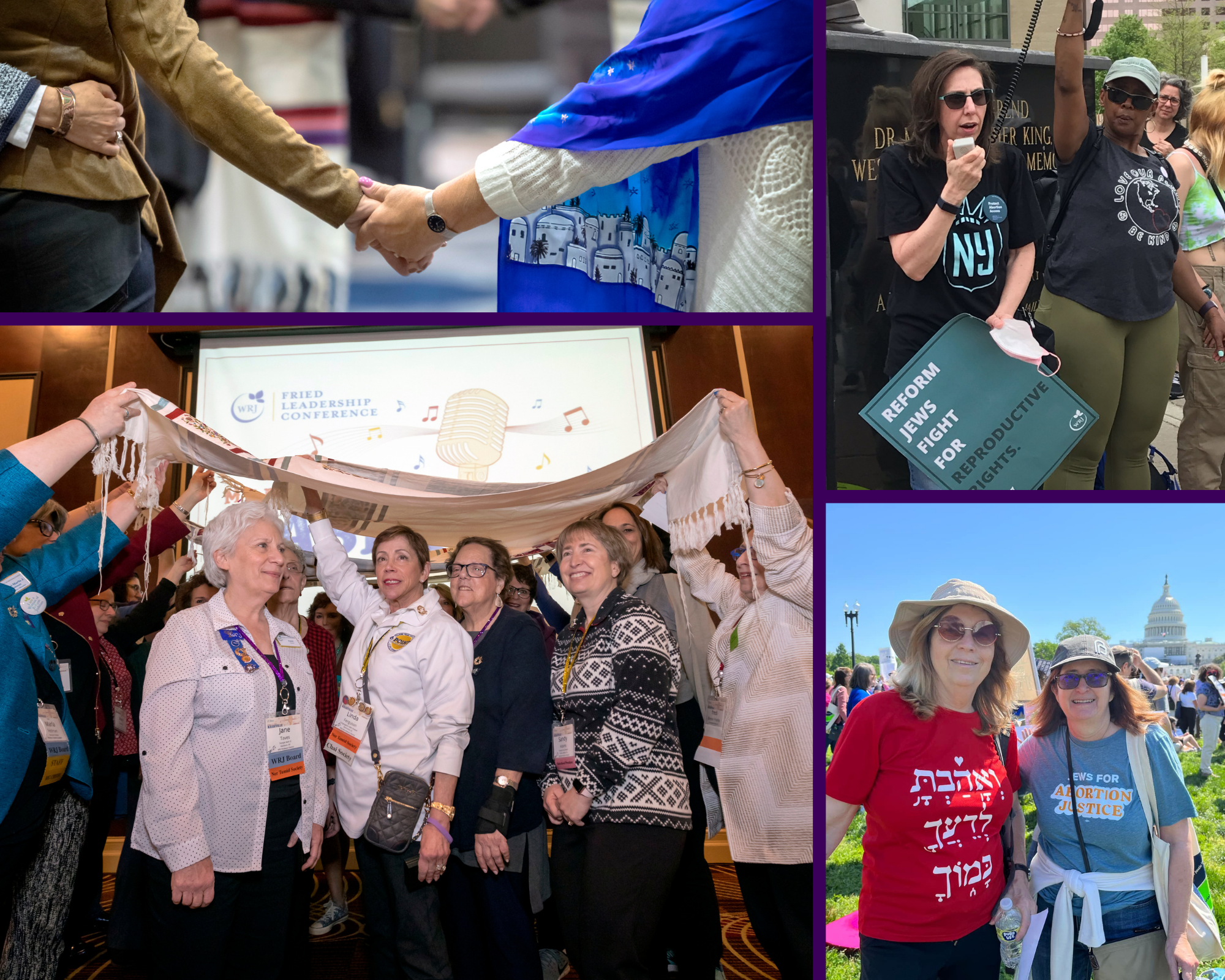 WRJ is powered by women who believe in the strength of community. Communities need leaders.  
We in WRJ stand on the shoulders of those who came before us, and we make our own path forward. 
Our board comes together virtually and in person to advance the governance, policy, and steward the finances of Women of Reform Judaism (WRJ).  
We are women of diverse backgrounds demographically, also about our skills and experience.  
The activities carried out by our board and committees include organizing for social justice, philanthropy, support, and programming for Reform Jewish Women.  
We listen to each other, learn from one another, accomplish great things, and have fun!  
Some of us are members of synagogue Sisterhoods and/or have been active in one or more WRJ Districts. Others are individual members of the WRJ movement.
We are all Jewish women and members of WRJ, either individually or through an affiliated women's group.  
When I was a teenager, I was inspired by the sisterhood leaders in the congregation to which I belonged, several of whom I knew to be leaders in their professions or other communal organizations as well. One was the activities director at a local health network, and she used similar skills when organizing trips and projects for Sisterhood. She later served as the President of the Congregation during transitional times after the move to a new building and neighborhood. She taught me the power of individual vision and drive. She also taught me the amplification of what those can mean in a caring and cooperative community.  
As a young adult just out of college, I was looking for my place in the Jewish community beyond the North American Federation of Temple Youth and Hillel. A smart sisterhood nominating chair offered me the opportunity to be the sisterhood liaison to the Youth Committee. This gave me a role at the sisterhood board table that was comfortable because the purpose and work content was both familiar and meaningful.  
In subsequent years I served in other roles and spearheaded various projects, eventually making the 10-year commitment to serving in succession as the third VP, the second VP, first VP, President, and Immediate Past President of my synagogue sisterhood. I attended several WRJ assemblies and was inspired by the learning opportunities and the camaraderie of the leaders and participants that I found there. It was at one of those District gatherings that I was approached by the then Atlantic District President to consider joining the North American Board. I had not thought about that avenue of leadership before. Her encouragement made me think differently about what I wanted for myself and what I had to offer the movement.  
I encourage all in our WRJ community to think about our own interests and competencies, also those of the women we know and work with. Consider what WRJ can and perhaps needs to be in the future, in some ways similar and in other ways growing and changing as circumstances warrant. Do you have the vision and assets to strengthen yourself and WRJ through movement leadership? Is this perhaps true for someone you might know and encourage, if not for yourself at this time?     
Applications for the 2023-2026 WRJ Board are open now and are due by September 15, 2022, with the nomination process completed by the end of the year. If you have questions about applying to the WRJ North American Board of Directors, please contact us at wrj-board@wrj.org. More information can be found on the WRJ website. 
Related Posts
Image
Years ago, when I was juggling work, community volunteerism, and WRJ, I was leaving the JCC one night after a meeting.
Image
What spoke to me most about these excerpts is the idea of bestowing all of our knowledge to future generations, even though we may not physically benefit from it during our time on earth. Spiritually, knowing that there's a chance "the kids are going to be alright" helps me stay centered in an unbalanced world. I hold fast to the idea that what I pass along or model for others will allow for a better world, a Promised Land, for generations to come—the future's children.
Image
This week's Torah portion, D'varim, is the first parashah in the book of Deuteronomy. It begins with a series of speeches given by Moses to the Israelites. In Hebrew, the word d'varim is defined as 'words,' yet it means not just 'words' but also 'things' or 'matters.' D'varim can be weighty or significant. D'varim shows that words matter.