Image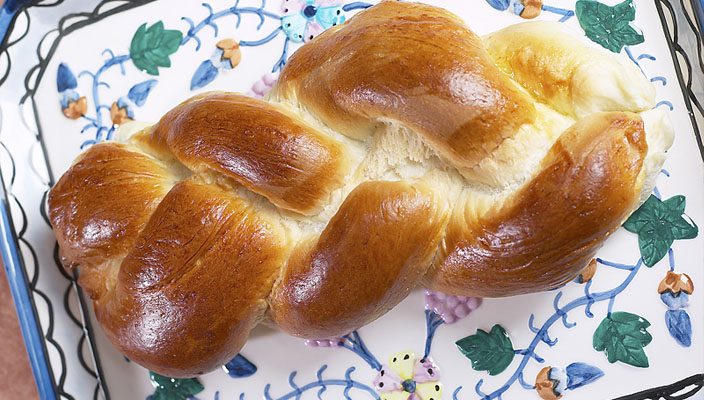 Years ago, when I was juggling work, community volunteerism, and WRJ, I was leaving the JCC one night after a meeting. At the meeting, we discussed how to reach out to the populations we weren't attracting (see, some things ARE universal!) when I received a text message from my son. Since he often texted me pictures of the cutest, most adorable, smartest grandchildren on earth, I sat in my car and read the message:

"Ma, do we have an old family challah recipe I don't know about?"

"Well," I texted back, "There's mine."

"Perfect." came the reply. "You're old. Email?" 
I still remember that text exchange. It was, and still is, typical of my relationship with my son and now my granddaughters. We're funny, sarcastic, and loving all at the same time. His text came right before Rosh Hashanah. While he is not a synagogue member, he wanted to give his daughters Jewish experiences and culture, and baking challah together was his way to accomplish that.
I often wondered if I had done enough to make the holidays special when my children were young. My WRJ friends talked about family dinners with polished silver and fine china. They compared chicken soup recipes and whether the matzah balls should be sinkers or floaters. Would it be brisket or turkey? Sweet or savory kugel this year? What would my children remember? I worried that their holiday memories would be of me rushing home from work, throwing dinner together, and then hustling everyone off to temple for services. There was no time for chicken soup or kugel, linen tablecloths or fine china, or lots of guests at the table. Your dinner was often whatever was in the refrigerator and easy to prepare, served on our usual dishes and everyday placemats.      
Despite the rush, I always had time to make challah. Often, late at night, I would go into the kitchen and pull out all of the ingredients. Some years the challah was whole wheat with honey and raisins, while other years, the challah was more buttery. But, it was always homemade, and it was always delicious. While I stood at the counter kneading the dough, I had time to reflect on my life. Whom had I offended with my sarcastic sense of humor? What important events of my children's lives outside the house did I miss, and how could I change that in the coming year? What had I done that I was proud of?   
Sometimes, one of my children would wander into the kitchen and offer to help. Their favorite part was punching down the dough. (Finally! They were allowed to hit something!) When we stood in the kitchen making challah, often with everyone else asleep, we talked about anything and everything on their minds. I learned about the cool kids in school, which teachers were mean, and what my children's hopes and dreams were. You cannot rush when you are making challah, so we had lots of time to talk and time for companionable silence.
I sent my son my challah recipe. The next day, his Facebook status was: "Pro tip – always use your mother's challah recipe." 
Maybe making sweet memories is not tied to chicken soup and brisket, fine linens, or leisurely dinners. Maybe it's being together in the warm kitchen, kneading dough, and sharing our lives with each other. Maybe it's in the challah recipe, which now provides the opportunity for my son and his daughters to spend time together in their kitchen. Sometimes, when I am in the kitchen making challah, my son and granddaughters Facetime with me, and we shape our dough together. I listen to the girls' chatter and learn about their hopes and dreams for the future. Yes, we do have an old family challah recipe - and it has connected us through time and space with love.
Related Posts
Image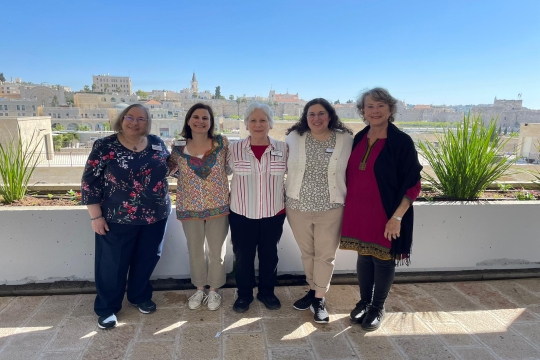 In a classroom in Jerusalem, 15 remarkable women came together. They had traveled from around the world: from Australia, Argentina, Poland, Hungary, the UK, and Israel. Joined by four WRJ leaders from North America, and our educator from Israel, this was the WRJ Wilkenfeld International Women's Leadership Seminar 2023.
Image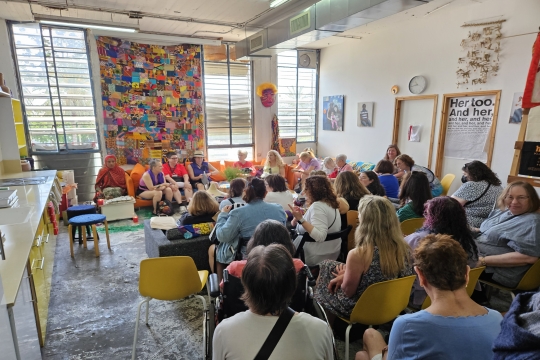 Besides traveling with friends and being with our amazing educator, Shari Robins, what makes these tours especially appealing to me are the opportunities to meet with our partner and beneficiary organizations. There's nothing quite like seeing our YES Fund dollars in action and hearing from those whose lives are impacted by our work. In addition, we often visit sites off the beaten path where many other groups and individuals wouldn't know to go.
Image
On Sunday mornings and Tuesday evenings, when members of the Shlichei Tzibur Prayer Leadership program meet for virtual classes, individuals get to practice leading a prayer, a song, a psalm, or a kavanah (intention) of their choice. For the more seasoned prayer leaders, this is an opportunity to...