Image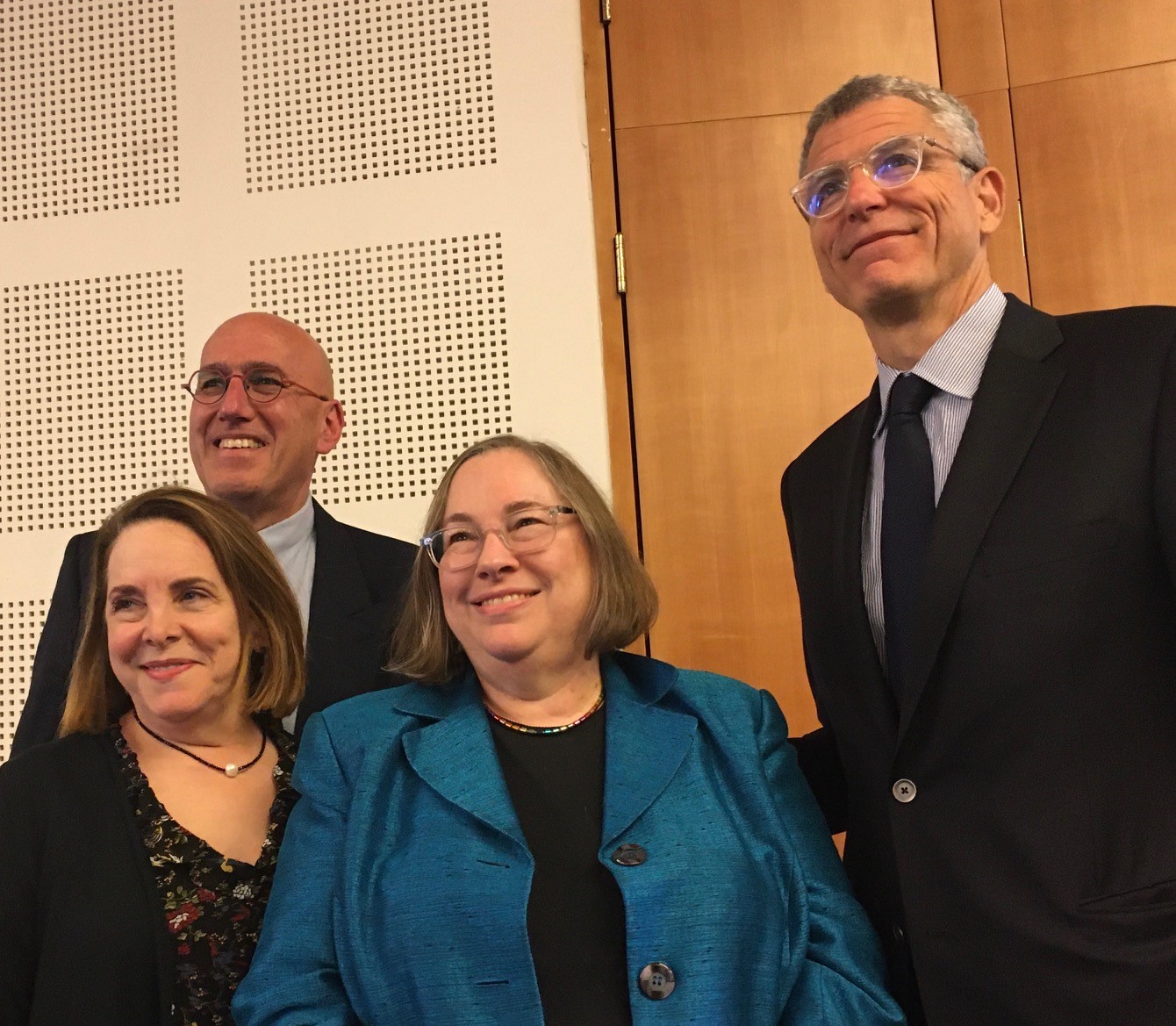 Attending the Conference of Presidents annual Israel mission is both a marathon and a sprint. You have to pace yourself for the overwhelming number of experts, government leaders, entrepreneurs, and military leaders that we meet with while packing everything into just a few days. Within the first 24 hours we met with the Israeli Prime Minister, President of Israel, and numerous MKs (Members of Knesset), visited Mobileye, a high tech company developing autonomous cars, and heard from panels of experts on Israeli technology, cybersecurity, higher education, regional security, missile responsiveness, social entrepreneurs, and Israel-Diaspora relations. And those were just the highlights of our first day!
The Conference of Presidents of Major American Jewish Organizations, as its name signifies, is a coalition of American organizations that have an Israel agenda. It includes the Jewish Federation system, the religious streams, major public affairs organizations (ADL, AJC, etc.), women's groups (Hadassah, NCJW, Women's League of Conservative Judaism, WIZO, and others), and an array of Israel advocacy groups. The Reform Movement is represented by WRJ, URJ, ARZA, and the Central Conference of American Rabbis (CCAR). 
The Reform Movement has been very visible on the mission with WRJ President Susan Bass and me in attendance and Rabbi Rick Jacobs participating in between meetings with government officials and visits with Reform programs in Israel. Susan had the privilege of introducing and welcoming MK Nitzan Horowitz, Chairperson of the Meretz Party and the first openly gay party leader in Israel. Before entering politics he was a journalist and TV news correspondent. Horowitz is a liberal activist and proponent of environmental issues and religious pluralism. He shared with the audience an inspiring vision of what Israeli society could become if it can break away from the conservative party platforms that have characterized the government in recent years. 
We also were pleased to hear from Yair Lootstein, head of the Israel Movement for Reform and Progressive Judaism, who serves as Vice Chairman of KKL-JNF in Israel and shared information about the future plans for major Israeli developments in the Negev Desert and the Galilee. We were tickled when he gave a shout out to the Reform delegation welcoming me, Susan, and Rabbi Jacobs.
The next three days will be similarly packed with information and high-level meetings. Equally important are the connections we are making with our counterparts in other organizations, which we hope may bear fruit in the form of future partnerships once we return Stateside. Stay tuned for more about the Conference of Presidents mission this week and the WRJ mission which will follow immediately after. It's a whirlwind Israel adventure!
Related Posts
Image
What do we do when we approach a crossroads in our lives? These moments define us. Often the path is not clear and we are unsure of what challenges or opportunities lie ahead. Anticipation, uncertainty, and excitement inhabit our consciousness. Will I make a good decision for myself and others? What would it be like if you were at the shore of the Sea of Reeds on that fateful day when the sea parted? Should we look ahead or behind?
Image
What I love most about WRJ is the feeling that I make a difference even as an individual. My donations to the YES Fund help, the advocacy work done through the RAC makes our voices heard and the women I meet.
Image
We want to wish you a happy and healthy secular new year!