Image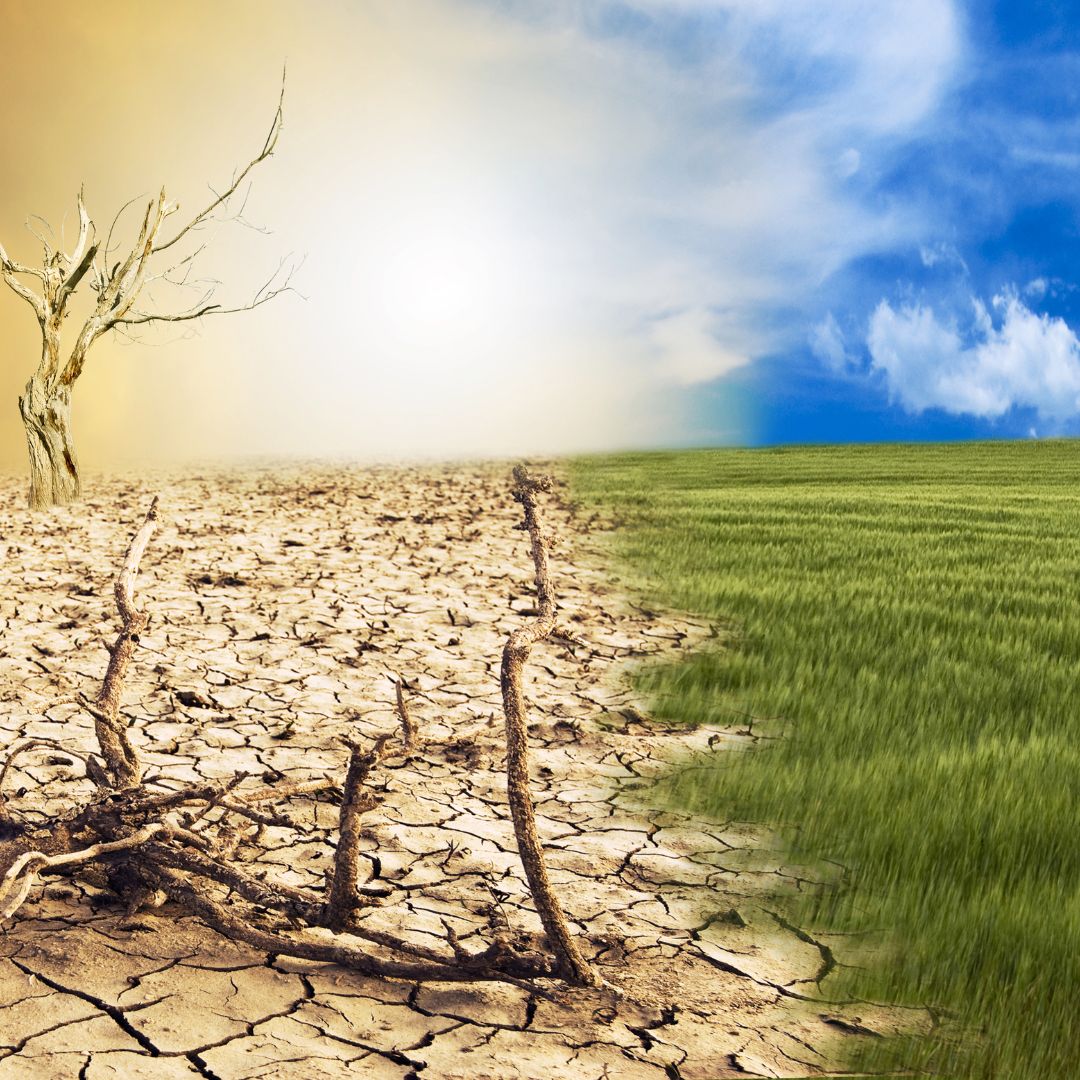 Scientists and environmental advocates have warned us for decades that man-made changes to the environment are causing dangerous disruptions to the health of the planet and threatening the well-being and health of all its inhabitants. We witness extreme weather events, food insecurity, water stress, mass mortalities of species such as trees and coral, and environmental migration. And while there is no doubt that global warming will have a negative impact on all, we clearly see the social injustices that affect women and underserved communities are also at play here. So, wouldn't it be ironic if the solutions to mitigate the effects of climate change could help mitigate gender and social injustices and vice versa? 
Women and men experience the impact of climate change differently. Culture, social norms, and laws dictate divergent roles, opportunities, and power, based on gender. Women are often responsible for producing food, collecting water, and sourcing fuel—all tasks made more difficult by climate change. Other severe ramifications, but less thought of, are the negative impacts on maternal health and an increase in domestic and sexual violence. Those in underserved and poverty-stricken communities experience similar impacts, in part, because the majority of those living in these communities are women and children.
Yet despite their firsthand experiences, women are often not included in the crucial role of climate change adaptation and mitigation.
It is a vicious circle: women in much of the world lack backing from the legal, financial, and cultural structures (including education) to build strength to combat the effects of global warming. This impedes development, exacerbates poverty, and obstructs potential solutions toward sustainable growth and climate resilience. Keeping women vulnerable exposes them to a high risk of displacement and increases their odds of being injured or killed during a natural disaster. Food scarcity and limited financial resources can force girls and women into child marriages or prostitution to make ends meet. And yet again, this is parallel to those in impoverished communities. Communities that can be found throughout the world, from North America to developing countries.
According to Katherine Wilkinson, a writer, environmentalist, and TED Talk presenter, there is a way to work toward a solution. "If we gain ground on gender equity, we also gain ground on addressing global warming. This connection comes to light in three areas where we can secure the rights of women and girls, shore up resilience and avert emissions at the same time."
1.      Agriculture: In lower-income countries, women are the primary farmers, producing 60-80 percent of food and operating on fewer than five acres. However, these women have less access to land rights, banking services, training, tools, and technology. Given the same resources as men, there is a potential for them to gain yields by 20-30%. If enough food can be grown on existing farms, there will be less need for deforestation and, according to Project Drawdown, can prevent two billion tons of emissions between now and 2050. In addition, we must save forests, for forests purify our air, filter our water, and provide food and shelter for wildlife, among other things.
2.      Education: Simply put, too many girls and women do not have access to basic education, and fewer are still allowed to have a secondary education. Advocating for universal education will give women options to earn a living, giving them financial security, the ability to contribute more fully to their household and community, and increase their adaptability and resilience. If access to education is granted, women can begin to ascend to leadership and decision-making positions that focus more on other women and children. In addition, education will help reduce poverty.
3.      Family Planning: An unintended outcome of universal education is that it lowers fertility rates. For a variety of reasons, when we have more years of education, we choose to marry later and have smaller families. Smaller families lead to lower demand for resources in an organic way and can contribute to an overall lower environmental footprint for the long term. We must also consider the effects of reproductive rights. According to Ms. Wilkerson, "in the US, 45% of pregnancies are unintended. Two hundred and fourteen million women in lower-income countries say they want to decide whether and when to become pregnant but aren't using contraception." If we only employed access to education and family planning in our quest to reduce global warming, we may be able to reduce the world population by one billion people by the middle of the century. According to Project Drawdown, this reduction of people would lower our emissions by nearly 120 billion tons. 
Jewish teachings, portions of the Torah, and our own Jewish values have reinforced our duty to protect our planet, including those animals that inhabit it, the atmosphere, and the water. An oft-quoted Midrash reads, "Do not destroy My world, for if you do, there will be nobody after you to make it right again" (Midrash Ecclesiastes Rabbah 7:13). This conveys a sense of urgency and importance that if we are derelict in this, we will destroy humankind as we know it for future generations. WRJ works with other organizations to fulfill this duty and has passed 11 resolutions between 1969 and 2011.
On this Tu BiShvat, I submit that in looking for ways to mitigate climate change, we look to solutions that can have a profound effect on gender and social injustices. The possibility of lifting women, reducing poverty, and saving our planet simultaneously while fulfilling a covenant with God, presents an intriguing possibility.
Sources

Tristan Bove, Fortune magazine

Katherine Wilkinson, author, speaker

Unwomen.org
Related Posts
Image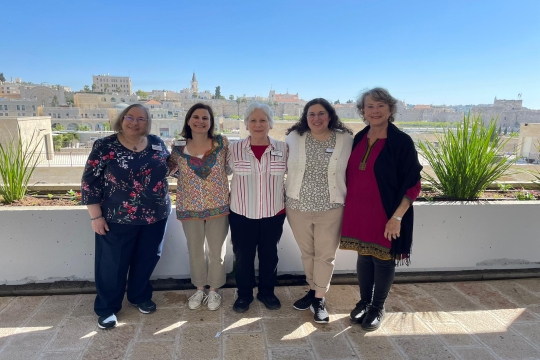 In a classroom in Jerusalem, 15 remarkable women came together. They had traveled from around the world: from Australia, Argentina, Poland, Hungary, the UK, and Israel. Joined by four WRJ leaders from North America, and our educator from Israel, this was the WRJ Wilkenfeld International Women's Leadership Seminar 2023.
Image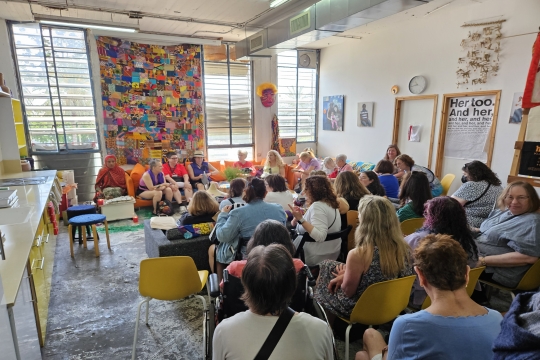 Besides traveling with friends and being with our amazing educator, Shari Robins, what makes these tours especially appealing to me are the opportunities to meet with our partner and beneficiary organizations. There's nothing quite like seeing our YES Fund dollars in action and hearing from those whose lives are impacted by our work. In addition, we often visit sites off the beaten path where many other groups and individuals wouldn't know to go.
Image
On Sunday mornings and Tuesday evenings, when members of the Shlichei Tzibur Prayer Leadership program meet for virtual classes, individuals get to practice leading a prayer, a song, a psalm, or a kavanah (intention) of their choice. For the more seasoned prayer leaders, this is an opportunity to...