Image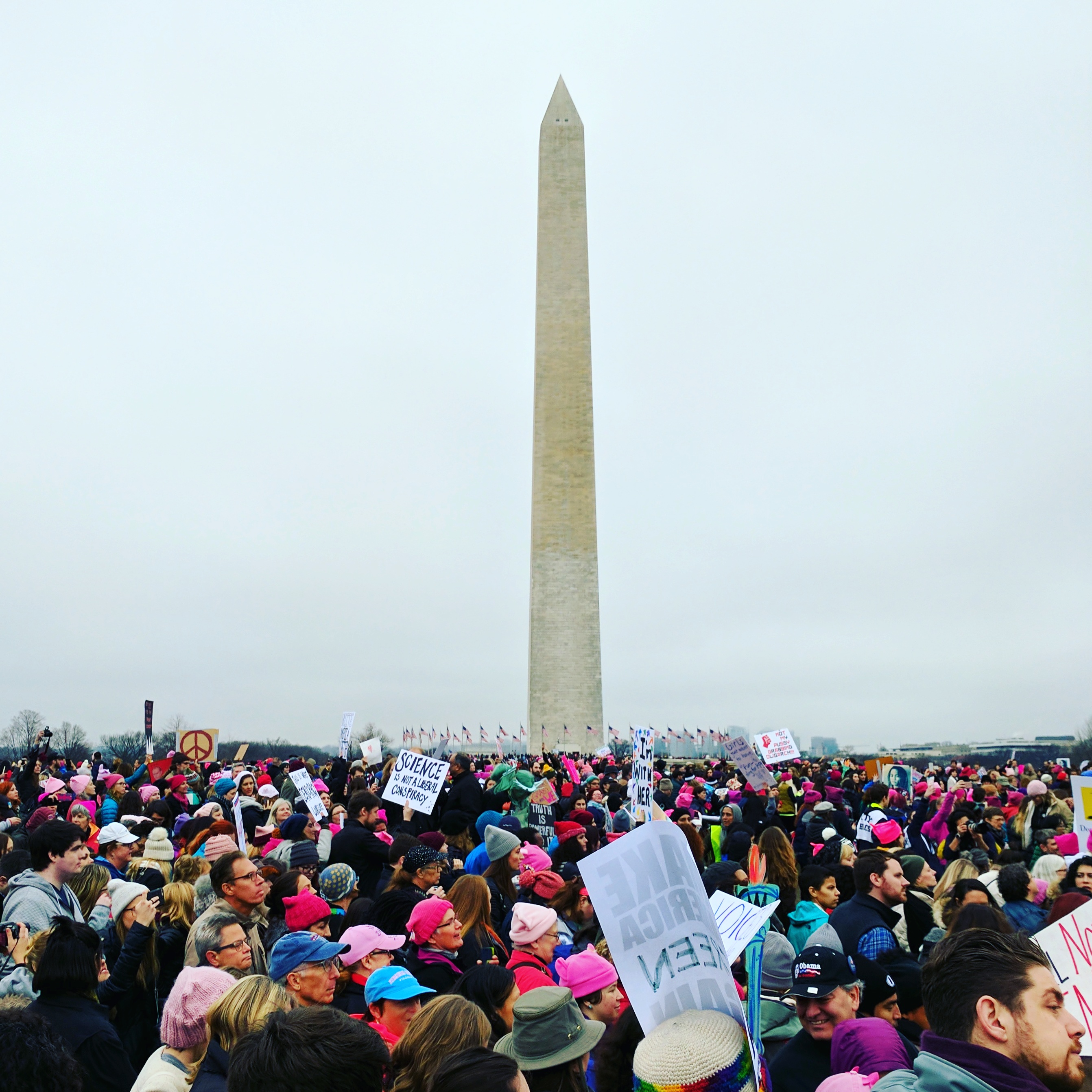 Over the course of the past several weeks I have been part of numerous conversations about the upcoming Women's March. Should we endorse or condemn? Should we march or sit on the sidelines? Is it best to engage or should we boycott?
These conversations have taken place in multiple spaces - among progressive Jewish organizations, women's organizations, Reform Movement leaders and, of course, among WRJ women. These have been vibrant, challenging, and heartfelt conversations and, as one might expect, we are not of one mind.
Why the ambivalence? The Unity Principles of the March are aligned with our progressive values and the urgency of advocacy on women's rights is felt by many of us. Yet there have been concerns raised about two of the Women's March organizers, Tamika Mallory and Linda Sarsour, who have been associated with positions that are at odds with ours; one is a supporter of anti-Semitic and homophobic Minister Louis Farrakhan and the other is a pro-Palestinian/anti-Zionist activist.
The position of WRJ, as well as others in the Reform Movement, has been consistent since the first Women's March in 2017. We have not officially co-sponsored or endorsed the Women's March, yet we have been supportive of those who choose to march by providing meet-up opportunities and gathering points for Reform women and others to march together. After the marches we have encouraged women to share their stories and experiences and celebrated their advocacy on behalf of women's rights. (See for example Why Did I March and Still Being Heard.)
As we approach the 3rd Women's March this weekend, there are few things one might consider in deciding whether to participate, either with a group of like-minded Reform women or as an individual:
Because the Women's March takes place on Shabbat, many Jewish women cannot participate or need to join after worship services that morning. There will be a Jewish gathering immediately prior to the DC March organized by Jewish Women of Color (#JWOCMarching); to RSVP click here. Many congregations are offering teach-ins and other opportunities to engage on the issues in their local communities at times that do not conflict with Shabbat. 
 
Many of the local marches are independent from the main Women's March held in Washington, D.C. If you are thinking about joining a local march, check out who the local organizers are and any official statements they issue as part of the march and make your assessment accordingly.
 
The lead organizers of the Women's March, including those who are of concern to the Jewish community, have engaged in conversations with Jewish women to address our concerns. As a result of these conversations, Jewish women have been added to an expanded leadership team of over 30 women, the list of vulnerable groups in the Unity Principles now includes Jewish women, and information about Anti-Semitism has been added to the educational materials for youth. In particular, Jewish women of color have taken a leadership role, including April Baskin, former URJ Vice President, and Jewish groups are urged to join their efforts (#JWOCMarching).
 
In any coalitional effort there is no guarantee that other participants agree with every position you may hold. In such cases one needs to consider the stated objectives of the particular coalition and decide whether or not to participate on that basis, even while understanding that there may not be agreement on other matters. There is also no guarantee that every person speaking at a march or rally will always say things with which you agree. This is the crux of the dilemma before us. Should one join the march because we share the stated goals, despite the involvement of those who hold opposing views on other matters? Or should we refuse to participate in any event in which those women have leadership roles, and thus stay away and cede the feminist space to them?
This is certainly not an easy decision for any of us. Yet we can't shy away from the discussion as we will continue to face these kinds of questions in the future if we hope to continue to work in coalitions. No longer are progressive movements managed by legacy organizations with long histories of collaboration and experience in developing carefully crafted policy statements based on compromise and negotiation. This is the age of social media – a time in which major movements like the Women's March are launched by a Facebook post and an informal coalescing of strangers. Today's activism is messy and undisciplined and chaotic. We either need to find a way to work with others within this environment, absent the comfortable structures and assurances of the past, or we will no longer be part of the conversation.
As the debate rages on, we must refuse to allow others to define us. To those on the left who proclaim that one cannot be both feminist and Zionist, I say: we can and I am. To those on the right who imply that anyone who joins in this coalition must be a self-hating Jew or an ally of anti-Semites, I say: I am neither (and indignantly add: how dare you presume to judge me?!).
The Women's March is more than a march or a rally. It is an embryonic movement. It is about empowering women – all women – taking particular note of those among us who have been historically disenfranchised.  Whether or not we choose to march, women can and must find ways to work together on issues of shared concern. We do not have the luxury of taking a pass when it comes to our rights, our livelihoods, and our families. We must work together where we can and agree to disagree where we must.
Although WRJ has not taken a position or made a recommendation regarding participation in the Women's March, I have my own set of recommendations for all of us:
If we march, let us do so together, with others who share our values, and proudly and publicly proclaim our commitment to Judaism, feminism, and justice.
If we choose not to march, let us nonetheless commit to the principles of this movement: "to harness the political power of diverse women and their communities to create transformative social change" and find ways to advance women's rights.
Regardless of our personal choice about the Women's March, let us not judge or disparage other women who choose differently. Let us not allow others to come between us, to undermine our alliances, or to diminish our strength.
The power of women, inspired by faith and organized for justice, can change the world. There is no time like the present to use that power.
Rabbi Marla J. Feldman is Executive Director of Women of Reform Judaism.
Related Posts
Image
What do we do when we approach a crossroads in our lives? These moments define us. Often the path is not clear and we are unsure of what challenges or opportunities lie ahead. Anticipation, uncertainty, and excitement inhabit our consciousness. Will I make a good decision for myself and others? What would it be like if you were at the shore of the Sea of Reeds on that fateful day when the sea parted? Should we look ahead or behind?
Image
What I love most about WRJ is the feeling that I make a difference even as an individual. My donations to the YES Fund help, the advocacy work done through the RAC makes our voices heard and the women I meet.
Image
We want to wish you a happy and healthy secular new year!