Image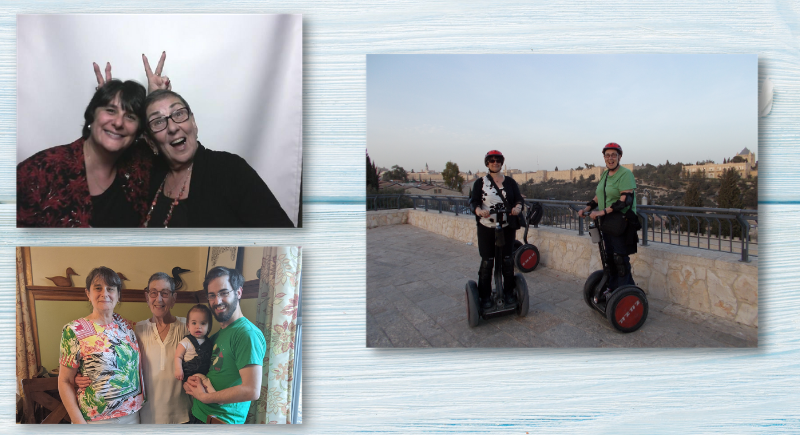 Growing up, I was a "daddy's girl." My father and I were remarkably similar, and we spent quality time together pursuing common interests. My relationship with my mother was fine, but we did not bond over a common interest (unless you count my interest in having her buy me clothes) until I was an adult.  My becoming a mother myself brought us closer together, but it is WRJ that made my mother one of my closest friends. 
My mother, Marlen Frost, became president of Temple B'nai B'rith Sisterhood in Santa Barbara, California, in 1972, when I was seven years old. I became president of Temple Israel Sisterhood in Minneapolis, Minnesota, in 2005. Mom presented me with the gavel that she had used when she was sisterhood president.   
In 2006, Midwest District was formed, and Omaha, Nebraska, where my mother had lived since 1974, was now in the same District as Minneapolis, where I reside. Mom and I had our first joint WRJ experience when we attended a Midwest District Kallah together. 
I joined the WRJ Board in 2007 and the executive committee of WRJ Midwest District Board as a vice president in 2008. My mother joined me at District events and was encouraged to join the WRJ Board, which she did in 2009. We were the first mother and daughter to serve together on the WRJ Board. We were in New York for a WRJ Board meeting in 2010, and when we celebrated my mother's 70th birthday in the hotel lobby with Midwest District women and a sinful cheesecake from Junior's.   
We became a popular comedy team within Midwest District after an impromptu performance at our Interim event in 2011. As part of a WRJ YES Fund fundraiser, Mom offered to give a lesson on the proper way to do the Heimlich maneuver (she is a certified first aid instructor). While she intended it to be a private lesson for the highest bidder, it became a public performance with me as the choking victim. People were laughing in hysterics and waiving donations in the air.   
I became Midwest District president in 2012, and my mother was one of my vice presidents. Mom gave me a necklace that her father had given her when she became sisterhood president. I still wear that necklace, which I had loved as a child when I attend WRJ events.   
In 2013, Mom and I traveled together on the WRJ Centennial trip to Israel. My mother became a bat mitzvah when she was called to the Torah at our Shabbat in Mitzpe Ramon, fulfilling a lifelong dream. We stayed in Israel a few extra days, the highlight of which was a Segway tour of Jerusalem. I have had many great experiences during my time in WRJ and made many dear friends. The greatest gift WRJ has given me, though, has been my experiences and friendship with my mother. 
Marlen Frost grew up in Detroit, Michigan.  She and her husband Murray settled with their three children, Michael, Mandy, and Marcy, in Goleta, California.  Her involvement with Reform Judaism began with their affiliation with Congregation B'nai B'rith in Santa Barbara, California.  Marlen taught in and served as principal of the religious school, became president of the sisterhood, and was on the path to becoming the president of the synagogue when the family moved to Omaha, Nebraska in 1974.  Marlen has been an active member of Temple Israel in Omaha since arriving there, serving as a religious school teacher, sisterhood officer, and member of the board.  She has served on the WRJ Midwest District board and the WRJ board.
Marcy Frost, an attorney by trade, currently lives in Golden Valley, Minnesota, just outside Minneapolis.  She and her husband Mark Ratner are dedicated volunteers at Temple Israel in Minneapolis, including running its Families Moving Forward temporary shelter for families experiencing homelessness.  Marcy has been president of Temple Israel Sisterhood and WRJ Midwest District and served on the WRJ board for 10 years.  Marcy has two sons, Joseph and Thomas Kreisman, and one granddaughter, future WRJ member, Cora.
---
As we approach Mother's Day and perhaps reconnect in person for the first time in a year, we are reminded of the importance of generations coming together. And while we recognize it can be a day of reflection, memories, and joy, we know it can bring complex feelings, too. This spring, we wanted to take the opportunity to celebrate ALL of the women who make WRJ special. We asked some of our WRJ "sisters" to share how being a part of this community has shaped their formative years, continues to be an integral part of their lives, and how WRJ inspires them to think about the future.
We hope these stories in our campaign, L'dor V'dor: From Generation to Generation, demonstrate your impact. Your support enables WRJ to reach thousands of women, youth, and people through our signature leadership education and Jewish programming. Join us in honoring these women and their families as they pass down sacred Jewish values. Please donate to this ever-growing community with a gift today.
Related Posts
Image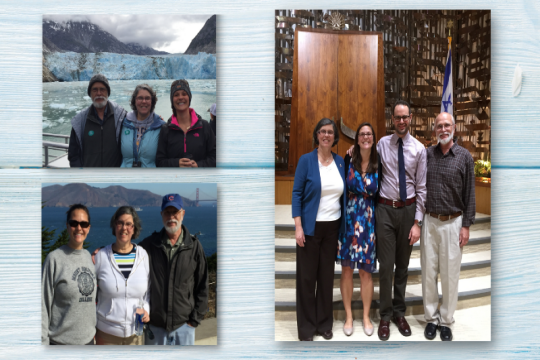 I am a proud past Sisterhood President and past WRJ North American Board member.
Image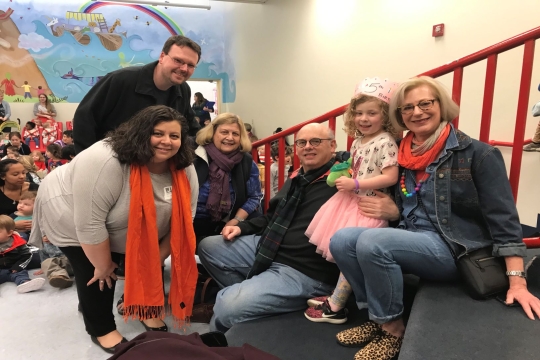 When I was 14, I won a $50 scholarship from my temple sisterhood (Temple Beth Israel in San Diego, CA) to go to Camp Saratoga. We were told it was the camp for loving Judaism. It was at camp where I developed a passion for Judaism.
Image
My mother of blessed memory, Ruth Novak, grew up in a secular household. When my grandparents attended shul, they went to the local Orthodox congregation.