Image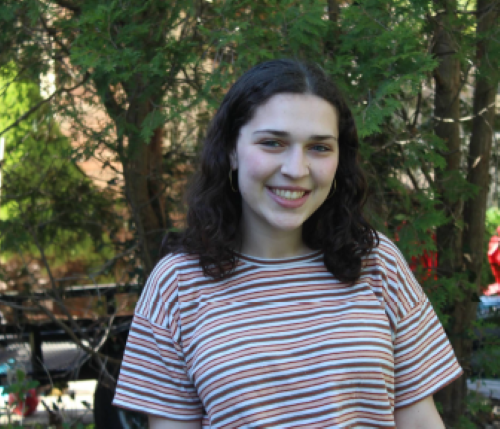 It is our pleasure to share this meaningful piece written by Tali Deaner, a Founding Member and Director of Campaigns and Public Policy for the Jewish Youth Climate Movement (JYCM). Penelope Kopp, from the JYCM Actions & Advocacy Team, spoke at Fried Women's Conference 2021 about her experience as a youth activist and organizer, and Bella Weksler, JYCM Education Director, participated in Pacific District's Climate Change Panel.
In winter 2020, my friend and I were asked to lead a session and have a booth at a conference called "The Intersection of Climate and Politics" as representatives of the Sunrise movement. We had to be there early in the morning and as my mom drove us down the dirt road to get to this nature center, she asked me, "Are you sure we're going the right way?"
As soon as we arrived, we felt out of place. Our table had a sign-up clipboard to come to our Earth Day climate strike, and phrases like "Green New Deal" and "Organizing For Our Future" all around. We were positioned next to the Michigan birding society. My friend, also a high school student, and I stuck out because of our ages; we were some of the only people there under 30. She gave me a look that said, "We don't fit in here- how could we have something to say that these people think is worth listening to?"
Partway through the day, an older woman approached me at my table. I started
telling her about Sunrise, and she told me how cool it sounded. The time for visiting booths ended and we were supposed to split off into presentations, but we stayed back to continue talking. She shared how she worked diligently on the 1972 presidential race for McGovern versus Nixon, and how McGovern lost every state except one. She had a sad look in her eyes, and so did I.
After listening to her talk about how sad that experience was, I felt stuck. How could I possibly help someone who had been let down so many times feel optimistic about the future of our world? It's hard talking to strangers, especially one who I could see had been disappointed so many times.
At this moment, I had a choice: I thought about saying "I'm sorry to hear that," and continuing on with my day, but I thought that I probably have a perspective that she doesn't yet. I told her about the Green New Deal and how excited I was for our Earth Day climate strike. She smiled at me as I talked and she started to tear up. She told me, "I'm so hopeful because of your generation." She said she was going to try to come to our climate strike because she was so impressed.
In that woman, I saw who I could be in the future: sadly telling a teenager that I tried my hardest to create a better world but it wasn't enough. I'm optimistic that something different will happen this time. To me, that's what activism is all about- helping our communities feel hopeful again. The climate crisis is scary and devastating, but if we only feel sad, we're not going to get anywhere. If we talk to people from all walks of life and make them feel heard, they'll listen to us, too.
I don't know where my conversation with this person took her, or even remember her name. But I hope that it caused her to go home and have a conversation with a friend or family member that had a ripple effect. I know the effect it had on me: it made me work harder at getting out the vote and organizing for a more equitable world. Even though I was younger than most people there, my voice still was impactful. Just like how my mom wasn't sure if we drove the right way to the nature center, we may not know exactly what our path is, but that doesn't make it not worth doing.
This experience was informed by my Jewish values: my whole life, Judaism has taught me to listen, ask questions, and stand up for what's right in the pursuit of tikkun olam. A few months after that conference, I joined Jewish Youth Climate Movement (JYCM) and have been working with other young people to fight against climate change through a Jewish lens. Founded by Hazon in 2019, JYCM is dedicated to mitigating climate change by empowering teens, mobilizing our communities, and taking action. JYCM believes in using Jewish values as a motivation to create a more equitable and sustainable world for all. We have a national leadership board of 24 young people, 18 kvutzot (chapters) across the country, and active activism campaigns.
If you're in middle/high school (or know someone that is), you can get involved by:
Becoming an individual member
Starting a Kvutzah (local chapter): email us to get started!
If you're not in middle/high school, you can join and support us by:
Joining us for exciting events this summer
Tali Deaner is a 12th grader from Grand Rapids, Michigan. She is a founding member of the Jewish Youth Climate Movement and serves as the Director of Campaigns and Public Policy.
Related Posts
Image
"6336 Hebrew letters…1686 Hebrew words…126 verses…208 lines…and always on the 3rd Shabbat after Simchat Torah. You can stop humming.
Image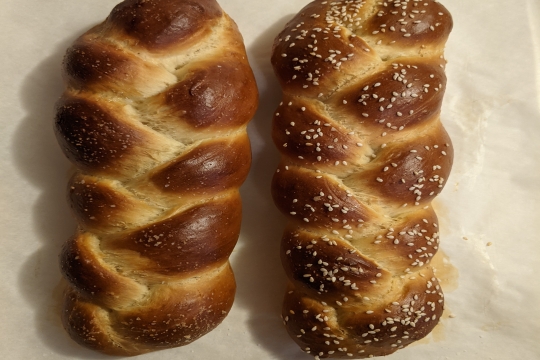 One of the advantages of remote work has been the ability for me to make challah each week for Shabbat.
Image
The fight for freedom of expression in all its forms is not easily attainable, but one we know is crucial to the progress of the State of Israel.