Image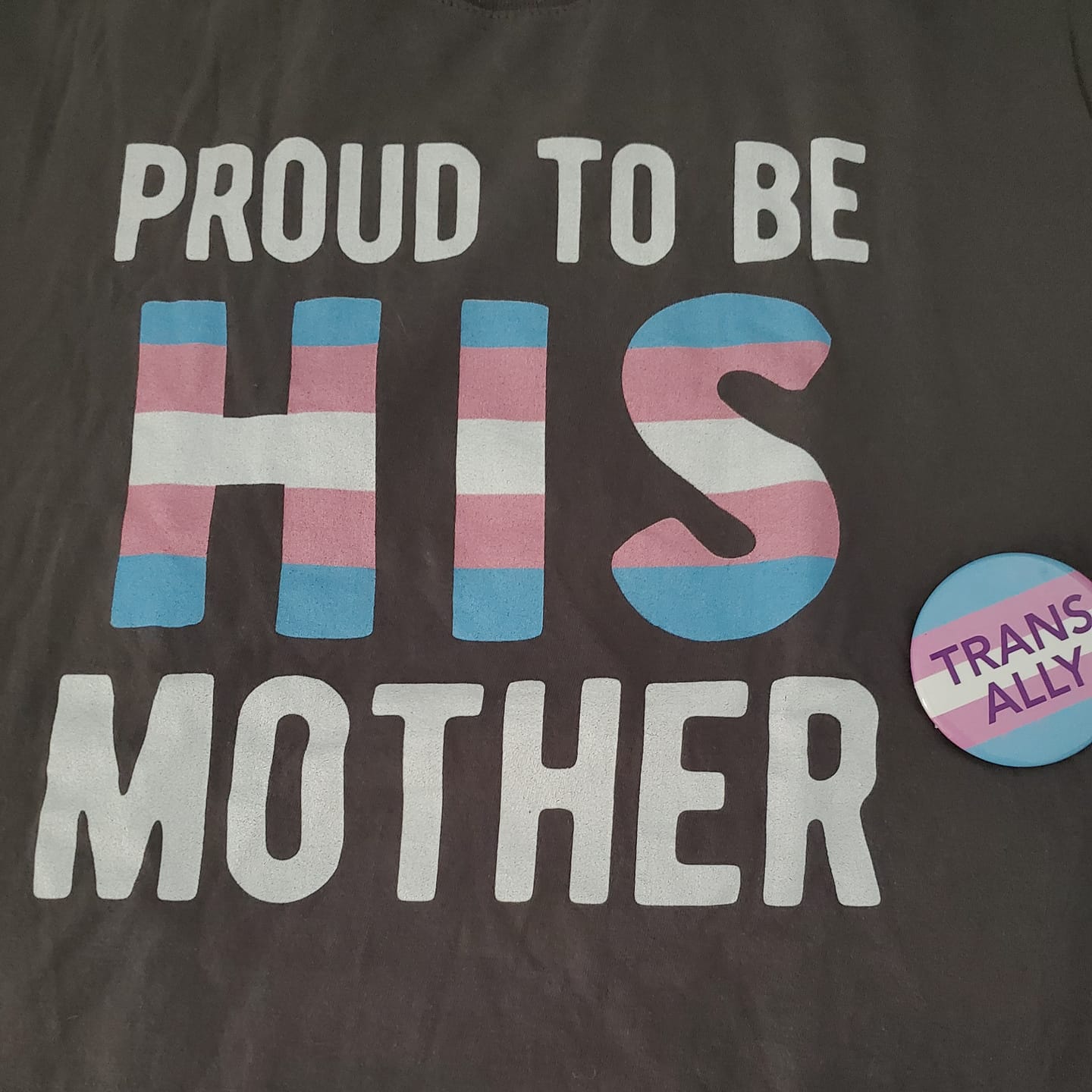 On April 8th, I had the chance to hear Sue Bird, one of the WNBA's great sports activists on equality, LGBTQ rights, and pay equity, remind us that "Being an ally is so important. The voices are louder. Women in sport have always been quick to lend that voice."
I would prefer to center my oldest son's voice in any discussion of transgender people as simply and truly existing in this world and having the right to do so. But Sue Bird reminded me that there are more allies than there are people who are gender nonconforming, and it is our responsibility to raise our voices and amplify theirs. Moreover, today the organizations and people trying to deny the existence of transgender and nonconforming people and their inherent right to exist with full equality are doing so without my assent, but in my name. They make false claims of protecting women and girls, and in particular female athletes, to excuse their bigotry. As an ally and a woman, I say, not in my name, not for my sake, and not on my watch.
March 31st was Transgender Day of Visibility, but on November 20th, we also observe Transgender Day of Remembrance. As Gwendolyn Ann Smith, the Founder of the Day of Remembrance, has said, "the right to simply exist is first and foremost. With so many seeking to erase transgender people -- sometimes in the most brutal ways possible -- it is vitally important that those we lose are remembered and that we continue to fight for justice."
When my son first came out to me, he was attending high school in North Carolina, and HB-2 had recently passed, perhaps the most publicly notorious of the so-called Bathroom Bills. We never had the freedom to consider his gender identity outside of the pain caused by people trying to erase him, condemn him, deny him, and "other" him. Physical and emotional safety was an immediate concern. Data show that as many as 40-50% of transgender youth seriously consider suicide. Being in an affirming environment and living as their authentic selves brings that rate down close to the general teenage rate. It was simply life and death. Na'aseh v'nishmah. We had to do and then hear. I had to affirm before we grappled with the impact on siblings and grandparents and the logistics of name changes and clothes purchases. It was bumpy and challenging but not nearly as exhausting as having to think about your gender every day as you move through the world. In many ways, his immediate world was kind – he put a name tag on at school to socialize his new name and pronouns, and in quick succession we had a synagogue naming ceremony, he was called to the Torah as a Bar Mitzvah, and he obtained his legal name change. But the world also is cruel in many ways, large and small. It won't let him just be without thinking about his gender identity, his name, and his pronouns daily. 
Then came four years when our federal government seemed intent on making my son invisible and his life small. Tears of relief flowed as the election returns came in, and again each time our new president wipes out regulations that erased my son. And now come the state laws. In 2019, when it looked like the federal government would do the discriminating for them, there were "only" seven proposed laws. In 2021, so far, more than 73 laws have been proposed, with over 65 of them aimed at the kids and using the false narrative of perceived "unfairness" in youth sports. Many of these laws have roots in the proposals by Arizona-based Alliance Defending Freedom, identified by the Southern Poverty Law Center as a hate group. We watch those laws and the actions of the states, and my son considers and reconsiders where he will apply to medical school in the coming year. My son hasn't cut his hair and stands just 5'1" tall – and people don't assume based on his physical presentation that he is male, no matter how handsome he is in his three-piece suits. Can you go to medical school in a state where you can't be sure you will be able to get medical treatment, rent an apartment, or be safe wearing your name tag in a hospital? 
So, it was with great joy that in the same month I took on the role of WRJ's Vice President of Advocacy, I voted in the Legislative Body as WRJ modified its constitution to clarify that those who identify as a woman are eligible for service on the WRJ Board of Directors, an important step in saying together, "not in our name, not for our sake, and not on our watch."
In 2003, WRJ passed this resolution addressing Transgender and Bisexual Rights.
For more information, including about The Equality Act that is pending in Congress, see this Blog Post from Transgender Day of Visibility by Jacob Greenblatt (RAC). The Equality Act was passed by the House of Representatives on February 25, 2021. Now it's up to the Senate- urge your senators to pass the Equality Act today.
Shoshana Dweck is the Vice President (Advocacy) of Women of Reform Judaism. She is the mom of three great boys (18, 20, and 21).
Related Posts
Image
"6336 Hebrew letters…1686 Hebrew words…126 verses…208 lines…and always on the 3rd Shabbat after Simchat Torah. You can stop humming.
Image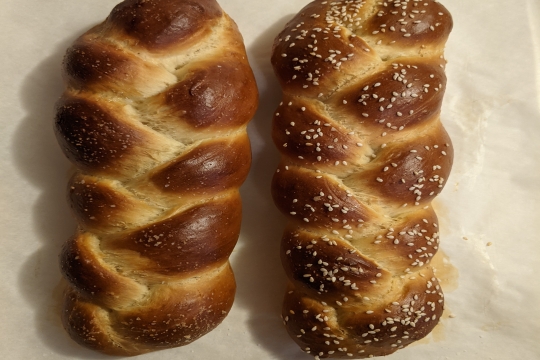 One of the advantages of remote work has been the ability for me to make challah each week for Shabbat.
Image
The fight for freedom of expression in all its forms is not easily attainable, but one we know is crucial to the progress of the State of Israel.