Image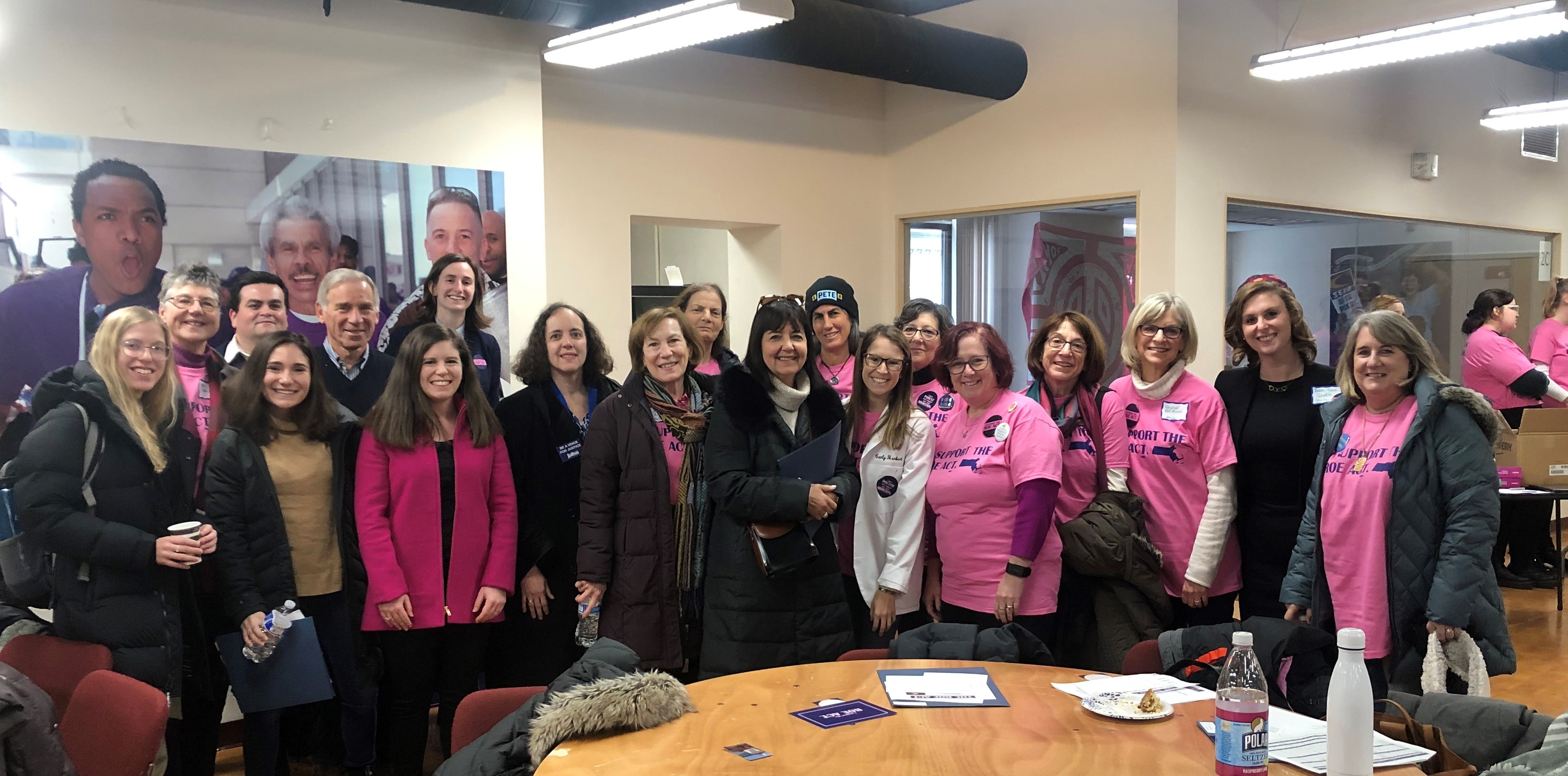 Today, January 22, is the 48th anniversary of the landmark Supreme Court decision Roe v. Wade. For nearly half a century, Roe has afforded countless Americans moral agency and bodily autonomy. Today, the future of reproductive rights is under threat, a result of hundreds of federal and state restrictions and court decisions that have chipped away at Roe. 
Even in my home state of Massachusetts, a state often lauded as an example in the struggle for reproductive rights, there have been significant restrictions on abortion rights since the 1973 Roe v. Wade decision. 
The right to abortion was not codified into state law
There was an unenforced 24 hour waiting period prior to obtaining an abortion
Pregnant individuals under the age of 18 had to obtain parental or judicial permission to obtain an abortion
People who learned that their fetus had a diagnosis incompatible with life were unable to obtain an abortion after 24 weeks of pregnancy
In January 2019, as a response to the continual erosion of abortion access, pro-choice legislators in Massachusetts introduced an "Act to Remove Obstacles and Expand Abortion Access" - the ROE Act. 
Many of us in the Reform Movement in Massachusetts were excited about and inspired by the WRJ-RAC Reproductive Health and Rights Campaign. In order to promote this work, we became active volunteers with the ROE Act Coalition. The coalition was organized by the Massachusetts chapters of NARAL, the ACLU, and the Planned Parenthood Advocacy Fund to educate and organize Massachusetts voters and influence state legislators to support the ROE Act.
It took us nearly two years to pass a version of the ROE Act into state law, and it wasn't an easy ride. Here are some of the actions we took:
Open Hearings at the State House
Our first major action was in June 2019, when 750 people from all over the state swarmed the State House to hear emotionally charged testimony and show support for (or opposition to) the ROE Act. We expected to vastly outnumber the opposition, but there was a rather large and hostile anti-choice faction which made us realize that the road to passage might not be as smooth as we expected.
Advocacy Day
In November 2019, hundreds of supporters from all over the state marched en masse to the State House to visit our legislators and tell them why the ROE Act is important not only to us personally but also to young people and low-income communities. While advocates from my sisterhood had great success talking with our legislators, not all legislators were so moved.
In total, more than three dozen Reform Jews from across the state of Massachusetts attended ROE Act Advocacy Day. It was a powerful feeling to know that our Reform Movement is so prominent among the leadership of this effort.
COVID-19
When the pandemic hit, we had to change our advocacy tactics.
By the fall, a coalition-wide "Get Out The Vote" effort was underway, with postcards, phone- and text banking to Massachusetts voters to encourage support for candidates for state office who support reproductive freedom and were champions for the ROE Act. Fortunately, all our incumbents maintained their seats, and one state senate seat was flipped in our favor.
Once Judge Amy Coney Barrett was confirmed as a Supreme Court Justice, the work of the coalition went into overdrive. We pulled together a virtual rally in just a few hours and mobilized more than 600 people on Zoom and Facebook. We listened to inspiring messages from US Senators Elizabeth Warren and Ed Markey and obtained 15,000 signatures on a petition to urge legislators to pass the ROE Act immediately.  With all our tweets and emails to legislators during the rally, the #ROE Act was trending on Twitter that night!
A Sprint to the Finish
By mid-November, things seemed to be going in our favor. Key provisions from the ROE Act passed both houses of the State Legislature just before Thanksgiving. We expected our self-described "Pro-Choice" Governor to sign these critical protections into law. Unfortunately, he sent it back to the legislature with amendments that significantly weakened the provisions. Fortunately, the legislators rejected his amendments and sent the bill back to the Governor.
Again, we hoped the Governor would do the right thing and sign the bill. However, on December 24, he vetoed the ROE Act provisions. After our initial disappointment, we quickly mobilized to urge the legislature to override. Finally, on December 28, the legislature overrode his veto!! The ROE Act provisions became law!
Now, most young adults seeking abortion in Massachusetts will be able to access care without having to navigate a hostile court system, and families facing a lethal fetal diagnosis later in pregnancy can access care in Massachusetts. 
I am happy to have done my part to help advance abortion access in Massachusetts. It's clear we would not have achieved this victory if not for such a great coalition of tireless and dedicated individuals and without the support of WRJ and the RAC. 
Related Posts
Image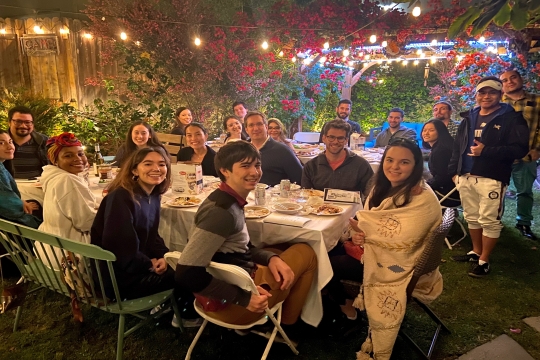 There has never been an Asian American Jewish in-person Passover Seder. Until this year.
Image
FACT: Life begins at birth. FACT: Until birth, the fetus is part of the mother. FACT: The life and well-being of the mother will always take precedence over the fetus until the point at which the fetus's head fully emerges from the womb, and it becomes a living baby. These are the facts as I believe them to be, based on my faith, tradition, and understanding of Jewish law. While I understand that some people may hold different religious views, they are not binding on me. Until now.
Image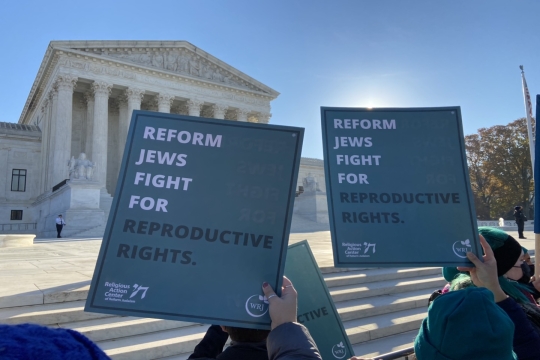 There is no sugar coating what is happening now in the United States regarding abortion rights and access, as well as in other areas of bodily integrity and rights.