Image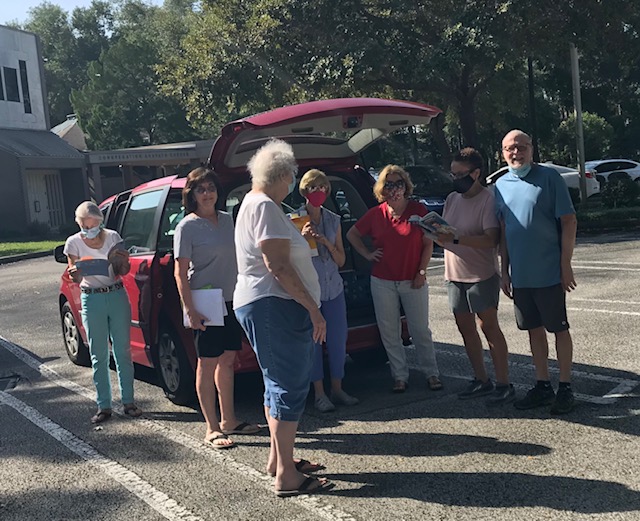 Tucked away in the back of our Temple building is our busy braille room. Normally, the group meets once a week to make materials that are used locally, regionally, and nationally. What began over 60 years ago to meet the needs of a Temple member has turned into the Temple Sisterhood Braille Group. This group may possibly be the longest-running Or Ami winner* ever - and it's still going strong!
Recently Holly Cleveland, current President, and Lynnette Taylor, Past President, did a Zoom presentation for us about how they managed the program during the pandemic. We also learned more about what the group does which was a revelation to some who joined us.
Holly, a retired banker, obtained her certification in Literary Braille in 2016. Lynnette, a retired librarian from Jacksonville University, has certification in both Literary and Textbook braille. She is also President-Elect of Visual Aids Volunteers of Florida. The group has 23 braillists and 6 graphic artists who make the 3-D models that become the tactile molds for illustrations, maps, and other helpful functions made by two new thermal-form machines. This way, the visually impaired can feel the illustrations or a map, for instance, of Florida.
During the pandemic, machines and supplies were moved to member homes so that production could continue. The volunteers met in the Temple front parking lot every few weeks, working out of their cars to turn in completed materials and get new assignments, sometimes straining to hear one another over the traffic on San Jose Blvd.
Here are some impressive fast facts:
58% of materials are for the Florida School for the Deaf and Blind in nearby St. Augustine.
Instead of delivering or mailing actual materials, they can be sent electronically to places that have the equipment to turn the information into braille materials on their site.
The IRIS Lending Library for the Blind, which houses much of our group's materials, is used by students in our local school districts or universities, among others who also need them.
In addition to texts on all levels and literature, they produce chess games, restaurant menus, handouts for the City of Jacksonville's Victim's Office, and all kinds of surprising materials.
Holly, our current President, is working on a 2020 edition of the Guinness Book of World Records.
In 2019, the group's output was about 77,000 pages of braille.
It was even more in 2020 since group members were home more due to the pandemic!
Requests for materials can come from anywhere - not limited to Northeast Florida.
In addition to providing a permanent home for our Braille Group, our sisterhood has a line item in its budget and pays for warranties for all equipment. Due to being a well-established, highly respected group, additional grants have come from the Marco Group, Vistakon Lions Club, and other organizations.
We are so proud of our Braille Group and look forward to many more years of supporting the needs of the visually impaired. If other sisterhoods are interested in learning how to start a group, please contact me and I will connect you with our group leaders who have graciously volunteered to help you get started or enhance a current effort.
* The WRJ Or Ami Programming Award recognizes exemplary social justice, community service, and educational programming that serves as a model for other WRJ Districts and sisterhoods.
February is Jewish Disability Awareness and Inclusion Month, also known as JDAIM. JDAIM is a unified effort among Jewish organizations worldwide to raise awareness and foster acceptance and inclusion of people with disabilities and mental health conditions and those who love them. 
Related Posts
Image
"6336 Hebrew letters…1686 Hebrew words…126 verses…208 lines…and always on the 3rd Shabbat after Simchat Torah. You can stop humming.
Image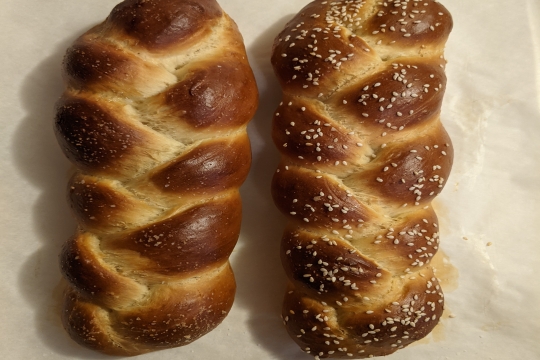 One of the advantages of remote work has been the ability for me to make challah each week for Shabbat.
Image
The fight for freedom of expression in all its forms is not easily attainable, but one we know is crucial to the progress of the State of Israel.