Image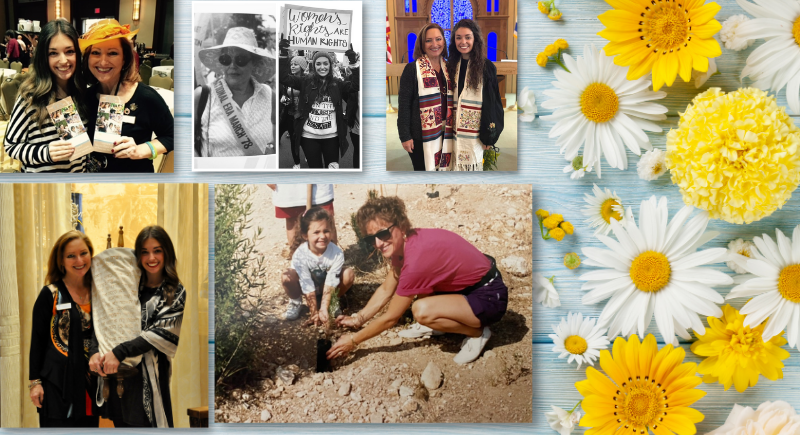 As we approach Mother's Day, and perhaps reconnect in person for the first time in a year, we are reminded of the importance of generations coming together. And while we recognize it can be a day of reflection, memories, and joy, we know it can bring complex feelings, too. This spring, we wanted to take the opportunity to celebrate ALL of the women who make WRJ special. We asked some of our WRJ "sisters" to share how being a part of this community has shaped their formative years, continues to be an integral part of their lives, and how WRJ inspires them to think about the future.
We hope these stories in our campaign, L'dor V'dor: From Generation to Generation, demonstrate your impact. Your support enables WRJ to reach thousands of women, youth, and people through our signature leadership education and Jewish programming. Join us in honoring these women and their families as they pass down sacred Jewish values. Please donate to this ever-growing community with a gift today.
---
I found it unexpectedly as I sifted through the contents of my mother's writing desk in June of 2009, not long after her death; her Sisterhood Volunteer of the Year Award, dated 1976. I felt immense pride, but I wasn't surprised. It was an affirmation of the example she set for me over the years, demonstrating the impact and power of sisterhood in her life. For my mother, sisterhood was a place of community, spiritual and cultural expression, and tikkun olam. She planted the seeds for me and inherently for my daughter Rachel.
It was at the 1999 WRJ Assembly in Orlando, Florida, that Rachel (then 10 years old) and I both inscribed a letter in the WRJ Torah (Torat Nashim), a moment I'll never forget. Years later, after her college graduation, Rachel began attending WRJ events with me. She stood by my side as I was installed as Central District President in 2014, and afterward, we snapped a photo with Rachel holding the WRJ Torah, the very one she wrote in as a child. The following year we both attended the Fried Leadership Conference in Austin, Texas. This conference was her first experience with WRJ at the North American level. She was so moved by the whole experience, and I felt so proud as I observed her forging her path, making new friends, and immersing herself in every aspect of the weekend event. You can read our story here.
In the years that followed, I watched Rachel blossom at our Central District gatherings, reading Torah, playing a starring role in our Committee on Thanks, co-leading a workshop on Being Heard by Millennials, and joining our Central District Board as Speaker's Bureau Chair.
Israel has always been central to our family life, and it was a priority for my husband Jon and me to plant the seeds for a lifelong relationship between our children and Israel. We first took Rachel and her brother Josh when Rachel was four years old. She loved digging for ancient treasures and planting for the future. Our second Israel trip occurred just before her Bat Mitzvah. Spreading her wings, she returned on the NFTY in Israel trip, followed by a semester in Israel on the NFTY-EIE (Eisendrath International Exchange) Program, now known as URJ Heller High. The "seeds" that were cultivated have flourished.
I would be remiss if I didn't mention the importance our family places on Jewish summer camping. Because Rachel's dad, a now-retired rabbi, was on the faculty of GUCI (Goldman Union Came Institute) for many years, Rachel attended summer camp from the time she was a baby through her years as a counselor. I marked the passing years, not by her age but by the size and color of her camp t-shirt. To this day, her camp friends remain her best friends. She met her husband due to those friendships, and they were married (where else?) at GUCI.
When I first heard that a Women's March in Washington, DC was being planned for 2017, I knew without question that I would go. I invited Rachel to join me, and we each brought along a friend. We drove on a Friday, and as the sun set, the four of us managed to celebrate "Shabbat-on-the-go," with LED tealights on the dashboard, juice boxes, challah I had made the day before, and our voices raised in song. We marched together the next day; praying with our feet for the ideals we uphold as Reform Jews; to do justly, love mercy, and walk humbly with our God, following in the footsteps of Rachel's paternal grandmother, a past NFTS Board member, who attended the National ERA March in 1978.
Rachel is now a mother, and I am "Bubby"; bearing witness to the seeds she is planting for the next generation on our family tree. From my mother to me, from me to my daughter, from Rachel to her child; may we continue to pass down, and to be inspired by, all of the cherished memories and sacred moments we've shared as Reform Jews and as Women of Reform Judaism. L'dor V'dor.  
Sandy Adland is a member of Temple Israel Sisterhood in Canton, Ohio, where she resides, and a member of Congregation Beth Shalom Sisterhood in Carmel, Indiana. She recently completed her term on the WRJ Executive Committee as YES Fund Chair and is a member of the Chai Society. A Past President of Central District, she now serves as the District's YES Fund Chair.
Rachel Silverland is a member of Beth Tikvah Sisterhood in Worthington, Ohio, where she resides. She is the Immediate Past Speaker's Bureau Chair for Central District.
Related Posts
Image
Because of what I now lovingly refer to as "the lasagna sermon," I've felt empowered to be open about my mental illness. Physical and mental illness are equally deserving of healing, and we need to make it safer for people dealing with mental illness to come out from behind the shadows, the silence, and the shame and find the support and care they need. Every time I share my story, countless people reach out to me with a desire to share their own. I believe that if we can all strive to be open about our human vulnerabilities, then maybe one day, we will reach a point where no one will feel like they have to hide their lived experiences from their respective communities.
Image
Parashah B'har outlines the laws for yovel, or jubilee, in the land of Israel. Every seventh year, the land is to be laid fallow for a shemitah, or sabbatical year.
Image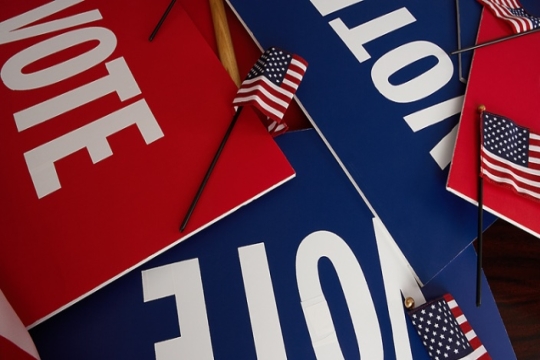 On Tuesday evening, we launched the Reform Movement's Every Voice, Every Vote campaign, our nonpartisan initiative to strengthen democracy by encouraging and protecting voter participation. As if this effort was not urgent enough already, the leaked draft Supreme Court decision in Dobbs v Jackson Women's Health Organization made clear that every issue of importance to our Movement is on the ballot this year, including abortion rights.