Image
Though I was not born or raised a Jew, everything in my life has guided me to Judaism as if I were being directed to a goal, as if it were beshert. I grew up in Lima, Peru, and my parents raised me in the Catholic faith. However, I found no fulfillment in that view of God or society. I asked many questions and was discouraged from doing so. I also could not abide by the minimization of women in my culture and the parallel subservience under the Catholic Church in Peru. Little by little, I found a new path, first by enjoying a more progressive education at the American School, and later by traveling to the United States for my advanced studies, the first step  to my spiritual liberation.
Had I not come to the United States, I would never have met my first husband and his family, with whom I had my first immersive experiences with Judaism. The marriage ended, but my commitment to Judaism grew, for I had at last found the spiritual connection I sought. Had I not exhausted my studies at my first university, I would not have transferred to Harvard University, where I met my second husband and the love of my life. Our travels together across the country during his career in medicine enabled me to join and participate in multiple synagogues, opening my eyes and heart to the breadth of Jewish experiences. As a result, I was inspired to join multiple charities that promote both women and the Jewish faith, including Hadassah and Women of Reform Judaism. My love of Judaism triggered a desire to formally convert, and I was inspired to do my mikvah, beit din and giyur; I became Ariel Bat Avraham v'Sarah and I felt fulfilled and at home. 
With my conversion came the opportunity to wed in our synagogue under the Chuppah, to host the Passover seder for my family, and grow as a Jew. I felt a new enthusiasm to immerse myself in Jewish culture and scholarly activities, and to travel to Israel, my new spiritual home. My first visit to Eretz Yisrael, on the Hadassah Face to Face Mission, opened my eyes to the importance of a Jewish State and made me a Zionist. I have returned to Israel many times since then, and my connection to Judaism, the Jewish people, and the Jewish State have strengthened each time.
It is no wonder that I was overjoyed to read from Torah for the first time in Jerusalem and subsequently formally became a Bat Mitzvah. Each step I took led me inexorably to the next, as if I were guided towards a deeper understanding and appreciation for Judaism. The friends I have made, the places I have traveled, the causes I support, and the community in which I am involved, are all a direct result of the path I have followed, and each piece has helped to shape me into the person I am today. I feel that this was meant to be, that I was always meant to be Jewish, that everything has been beshert for me. I can only imagine where the next step will take me.
Luisa Narins is an Individual Member of WRJ, she serves on the WRJ North American Board, is Vice President of Marketing and Communications for the WRJ Atlantic District. Luisa is a professional actor, Zumba instructor and is married to Dr. Seth Narins. Together they have eight lovely kitties at their River Vale, NJ home.
Related Posts
Image
Are you interested in Advocacy but uncertain how to proceed? Are you overwhelmed by the number and frequency of advocacy requests? Do you feel like you do not have enough time or can't afford to be involved? Many women have these concerns. Read about how you can fit advocacy into your life and your sisterhood.
Image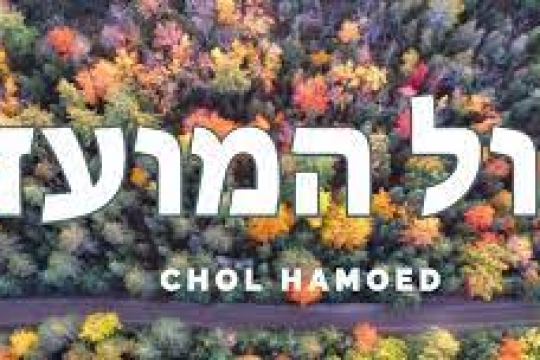 Chol HaMo-eid Sukkot recounts the story of the Golden Calf, the destruction of the tablets, and Moses' interceding on behalf of the Jewish people for reconciliation with God.
Image
As a high school teacher guiding my students in the art of essay writing, I often stress the importance of a strong conclusion. "You can't just leave everyone hanging," I tell them, "or wrap things up too quickly.