Image
REST. After a busy six days of work, Shabbat gives us the chance to step back. To breathe. To reflect on our efforts. It is an opportunity to celebrate our accomplishments, connect with our community, and rejuvenate our souls. 
Sisterhood Shabbat is our annual Sabbath. It is sisterhoods' opportunity to step back as a community and consider what is important, celebrate our friendships, and inspire our souls. It is our opportunity to take control of our experiences and share our stories. For the Women of Temple Beth Hillel, it also connects our past, present, and future. 
Planning the experience, of course, takes a committee.  
We begin with the question, "What will our theme be?" 

We brainstorm ideas of women's voices to honor and assign research.  

We search for prayers based on the words of powerful women from Torah, history and modern-day, and poems from WRJ Covenant books.

 We listen to music written by women that speaks to our theme and resonates within our souls. 

We meet with the Rabbi and cantor to organize the readings, prayers, and music.  
Once the service is finalized, women are assigned to lead parts of the service. Everyone is included. The choir practices the music. The readers practice their parts and timing.  
The congregation is invited to join us for dinner before the service (pre-COVID 19, and hopefully again in the future). We celebrate the women of the congregation. And through this process, new leaders emerge.  
Each year during Sisterhood Shabbat, we present the Braille Review Award (in honor of Eleanor Kretzer, past Sisterhood President and WRJ VP who led WRJ to sponsor the Jewish Braille Institute). This community service award celebrates a person who volunteered their time and energy to serve our Temple and community. We make a donation to Jewish Braille Institute in her honor.  
Instead of flowers on the bimah, we fill tall glass cylinders with fresh fruit.  Following Shabbat, the fruit is donated to the food pantry to provide food for those in need.  
Each Sisterhood Shabbat, we embrace our progressive Jewish values: spirituality, community, and social justice. We recognize and honor the history of WRJ, which adopted a revolutionary resolution in 1922, calling for the creation of a Sisterhood Shabbat—allowing women to come to the bimah  once a year and speak to the congregation.  
That speech turned into a sermon, turned into a song, and then turned into leading the service. 
With this "small revolutionary resolution," little by little, men became accustomed to seeing a woman on the bimah. They slowly began to recognize that women belonged in the congregation, and how they could become leaders. These small acts and determination set the stage for women in leadership and in the Rabbinate.  
Rabbi Sally Priesand, in 1972 – by the power of her resolve- became the first woman ordained by Hebrew Union College. She pried open the door and then held it wide for the 835 female-identifying rabbis who have been ordained from HUC-JIR since. Together, with WRJ, they have changed the liturgy through the creation of the Torah, A Women's Commentary as well as through interpretation of the ritual. Not unlike our Sisterhood Shabbat, they have given voice to the silent women throughout history. 
Yet our Sisterhood Shabbat revolution is not yet done. Even though up to 50% of the students in the classrooms at HUC-JIR are female-identifying, the majority of people hired to fill senior rabbi positions are male. Women are generally paid less, and their salary increases are less than male rabbis. The same is true for women educators, song leaders, cantors, nonprofit executives, community service professionals.- men in the same positions are still paid more. Ninety-one percent of women Jewish professionals still report instances of gender bias. (We have amazing female Rabbis, yet after High Holiday services, I had a male congregant come up to me and say they would pay the salary for a new member of the clergy if we were to hire a male!)
This year, as each of our sisterhoods/women's groups prepares for our Sisterhood Shabbat, let us join the Women's Rabbinic Network and WRJ in celebrating 50 years of Women in the Rabbinate. Let us commemorate this "quiet" revolution by recognizing and honoring our women identifying as Jewish professionals during Sisterhood Shabbat. Join the Women of Temple Beth Hillel in donating to WRJ in the name of your honoree to support our pay equity and gender equality efforts and highlight and empower women within our sacred spaces.
Each service where you stand before the congregation and lead a prayer, share a d'var Torah, or speak, allows women to grow a little more in our sacred spaces. 
If you haven't had a Sisterhood Shabbat recently, now is the time to join the revolution. Talk with your Rabbi about scheduling it and working with you to create a Shabbat that is unique to you. 
You are invited to share your Sisterhood Shabbat stories, pictures, and services in the newly created Yammer group. And please, share your honorees and your services for the coming year. Let us continue to grow our Jewish spirituality and community while lifting the voices of women within our sacred places. 
Lillian Silver is the WRJ Vice President of Philanthropy. She grew up in NFTY, engaged in the Reform Movement, and pursing tzedek/justice. This laid the groundwork for a passion to empower people to learn, thrive, and act. 
Related Posts
Image
Are you interested in Advocacy but uncertain how to proceed? Are you overwhelmed by the number and frequency of advocacy requests? Do you feel like you do not have enough time or can't afford to be involved? Many women have these concerns. Read about how you can fit advocacy into your life and your sisterhood.
Image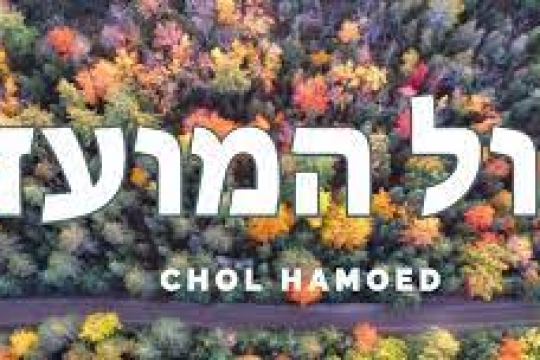 Chol HaMo-eid Sukkot recounts the story of the Golden Calf, the destruction of the tablets, and Moses' interceding on behalf of the Jewish people for reconciliation with God.
Image
As a high school teacher guiding my students in the art of essay writing, I often stress the importance of a strong conclusion. "You can't just leave everyone hanging," I tell them, "or wrap things up too quickly.