Image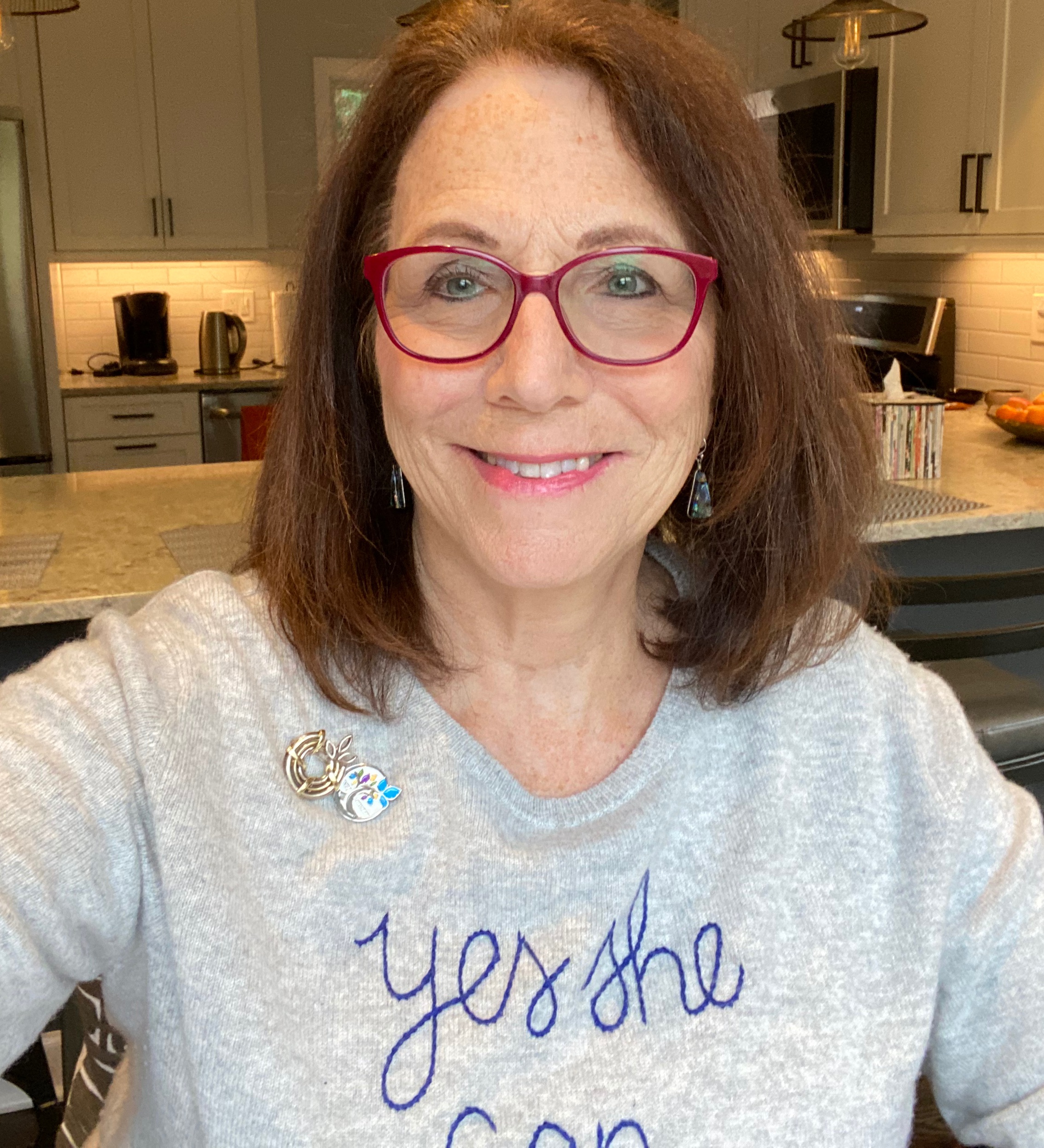 Typically, summer is the time when many sisterhoods wind down their programming. But there is nothing typical about the times we are living in. When COVID-19 shut us down, it didn't shut us up!  
"Necessity is the mother of invention."  
And we mothers (and daughters) got creative! First, we recruited women for a new committee that would be responsible for creating programs that were engaging, informative, inclusive, and fun! Our group, the "Kesher Connection," met (virtually, of course) to decide on the strategies necessary to make this a successful endeavor. We asked many questions about what our members would want, the kinds of programs that would be interesting, how many to do, how often to do them, and what times/days might work best. 
Virtual programming opens opportunities to connect and provide content that could not have been possible to do in person. We quickly learned that by offering a variety of programs, we could see what works! We actively promoted each event, and used post-event analytics to measure our successes. While we couldn't have predicted how long the pandemic would last, we learned that this new way of connecting has its advantages! 
Increased Attendance: 

Statistics show that many more people are participating – just look at the latest WRJ Fried Women's Conference! 

Geographic Diversity: With eight areas in our district, along with all the individual sisterhoods and women's groups, we can keep connected to those who just can't be there in person. 

More Frequent Get-Togethers: With virtually no expense, we remained more connected than ever before and with women from other areas of our district, as well as with WRJ women all over the world.

Out-of-the-Box Programs: Getting speakers has never been easier since they don't have to make the time commitment required if they were here in person. Expand your idea of what a program could be. From cooking demonstrations to museum tours, to going places we can only dream of (like the wonderful WRJ Israel tours) there are no geographic boundaries & minimal, if any, expenses.

Using Breakout Rooms to Create More Intimacy: Smaller groups give us the opportunity to connect better with old friends and new.  
Here are some Midwest District program strategies that might inspire you:
Series of Zoom Schmoozes: These helped fill the void of being so isolated. One of our late-night schmoozes even invited everyone to wear their jammies! While we have cut back on how often we meet, we are continuing to provide these going forward.

Quarterly Book Groups: Facilitated by Rozan Anderson and Jane Page, we learned that with great leaders and great books, discussions work quite well on Zoom.

Three-part "How to use Zoom" Series: We created three original programs that included Zoom Basics, Meetings and Programs via Zoom, and Brainstorming Virtual Programming Ideas.

Virtual YES Fund Event: To raise money for the YES Fund, we did a 90-minute program "The Creation of Wicked" with musical theater maven Charles Troy. The music and behind-the-scenes stories were magical for all who attended. 

Health & Wellness Series: Our "Exploring Jewish Texts for Life's Difficulties and Healing" with Leslie Coff, and a "Recipes for Resilience" series which included "Guided Imagery - Wisdom from the Ancestors" with Julie Dean and "Yoga Nidra - Connecting with the Body" with Debbie Woods offered a respite from our stressful lives.

Expanding Our World: For our District Gathering this spring, which normally took place at OSRUI, our URJ Camp in Wisconsin, we had a meaningful Havdalah service and an awesome educational exchange with women from Australia's progressive Jewish community which included a "tour" of Australia that made us all want to visit as soon as possible!

Yes She Can: This attitude of women making it happen led to creating my personal favorite program (call me biased) - a Q & A with three of the Jewish authors of "Yes She Can," compiled by Molly Dillon (my amazing daughter) and nine of her female colleagues who all worked in the Obama administration while they were in their twenties. The book was written to inspire young women to pursue a career in public service. They have done many Zoom groups and, if you are interested, you can learn more at https://www.yesshecanbook.com.
As 2021 began, our committee decided that in addition to offering our own programs, we could be a resource to the district by providing our "Kesher Connection Suggestions" in our monthly newsletter about upcoming programs from WRJ as well as from other outside sources. Yammer is filled with great ideas, and you can register for and connect to Yammer here so you don't have to continually reinvent the wheel. 
While we all may be experiencing a bit (or a lot) of "Zoom fatigue," I encourage you to think outside the box when it comes to content creation to help keep your members connected to WRJ, your districts, and your individual sisterhoods or women's groups this summer. As we slowly open our synagogue doors and in-person gatherings resume, the new normal will continue to integrate some of the strategies for success that virtual programming has provided us.
Karen Dillon currently serves as VP Communications for the Women of North Shore Congregation Israel (WNSCI) and as Programming Chair for WRJ Midwest District. She is a Past President of WNSCI, a past WRJ Board and current WRJ Chai Society member. Karen lives in Highland Park, IL with her husband Robert Dillon. Their two grown children, Josh and Molly, are making the world a better place to live. 
Related Posts
Image
"6336 Hebrew letters…1686 Hebrew words…126 verses…208 lines…and always on the 3rd Shabbat after Simchat Torah. You can stop humming.
Image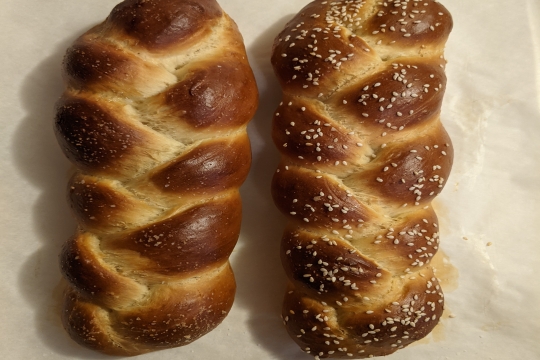 One of the advantages of remote work has been the ability for me to make challah each week for Shabbat.
Image
The fight for freedom of expression in all its forms is not easily attainable, but one we know is crucial to the progress of the State of Israel.