Image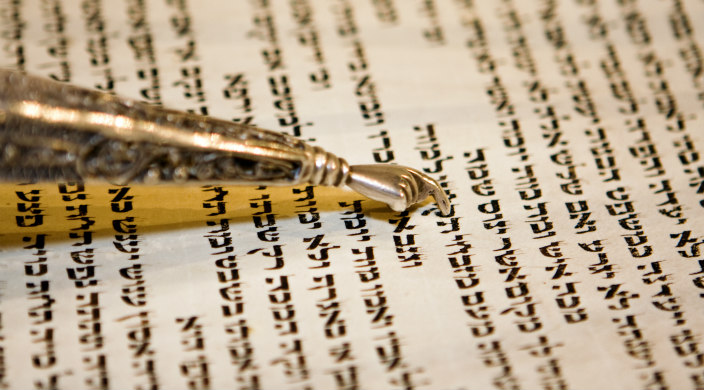 Emor (Leviticus 21:1-24:23) is of special significance to me this year since it was my twin daughters' b'not mitzvah parashah 20 years ago this week. I also realized that as I approached my 65th birthday in June, this is the fifth anniversary (times thirteen, that is!) of my own bat mitzvah. Though I actually chanted from haftarah rather than Torah, which was what we did back then.
This parashah lays out a broad range of laws, including the "eye for an eye" exactions. Many of these now seem archaic, and we have modified them for our modern times.
What really interests me here, though, is the establishment of special days of the year, specifically Shabbat, Yom Kippur, Pesach, Shavuot, Rosh Hashanah, and Sukkot. "These are My fixed times, the fixed times of the Eternal, which you shall proclaim as sacred occasions." (Leviticus 23:2) Shabbat is a much-needed day of rest; Yom Kippur is a day of atonement. The rest are about joy: Passover is a time to rejoice in miracles, on Shavuot, we celebrate revelation, Rosh Hashanah is a time of renewal, and Sukkot, a feast of thankfulness for all we have earned from our labors.
During this past year, I've given much thought to the passage of time and how I spend my days--day after day, after day, many of which started looking so much alike. On the contrary, I've been called upon to be creative and have greatly expanded my skills and involvement within various communities. It has been exhilarating to devise new ways of being together, sharing information, celebrating good times, appreciating the arts, and building friendships. But it has also been exhausting: marching forward, Zoom meeting after Zoom meeting, after Zoom meeting, and so on (mixed in with a newly rediscovered love for cooking two meals a day and watching TV nightly at 10 pm).
Through it all, Shabbat has been my weekly anchor. Even though it hasn't always kept me from my never-ending work, I always know that it usually can if I so choose. Often, I try to make the day feel different and look forward to new things. How many of us regularly bake challah and catch up with our friends on social media now? How many of us even knew what a shlissel challah was before the pandemic? (Baked the Shabbat immediately after Pesach - it's shaped like a key) I've been grateful to feel joy when Friday comes around again and share that feeling with my community. 
I have to admit that I haven't exactly rejoiced on the other special days of this past year. The first Pesach was sort of fun when I realized that I could share the holiday with my daughters who live on opposite sides of the country. Why hadn't we thought of a Zoom seder before? Why didn't we realize how easy and satisfying it can be to make our own matzah? I wish I could say that I've embraced the other holidays this year with the same enthusiasm. However, not being able to physically gather with family and friends, I've often found myself struggling to stay focused on the little computer screen in front of me and truly celebrate each holiday and its unique joys. 
Just before the pandemic began in earnest in late February of 2020, I was fortunate to chant from Torah, for my first time ever, with Women of the Wall at the Kotel as a member of the WRJ trip to Israel. It was simultaneously one of the most challenging and thrilling things I have ever experienced. Perhaps this year, I should actually chant my own bat mitzvah Torah portion! I encourage you, also, to find meaningful ways to stretch yourself to whatever degree you feel ready as we emerge from these crazy times.
Wishing you a peaceful, inspiring Shabbat!
Rozan Anderson is a member of the WRJ Board and also 1st VP of the WRJ Midwest District. She is immediate past president and former executive director of her congregation, Temple Beth El in Madison, WI, and a past president of Temple Beth El Sisterhood. She looks forward to sitting again at her other desk as the database manager for the University of Wisconsin Hillel Foundation.
Related Posts
Image
I suspect that everyone has gone through an experience in which you felt resentful, angry or depressed about a past encounter with someone and found it hard to get past it. Someone close to you may have said, "Get over it!
Image
Parashah R'eih (Deuteronomy 11:26-16:17) opens with the verse "See, this day I set before you blessing and curse (Deut 11:26-28)." Many instructions of daily living are included in the text.
Image
Parashah Eikev, while it may be one of the parashyot in Deuteronomy that we gloss over on our way to Simchat Torah, actually raises several challenging questions and can teach us meaningful lessons.