Image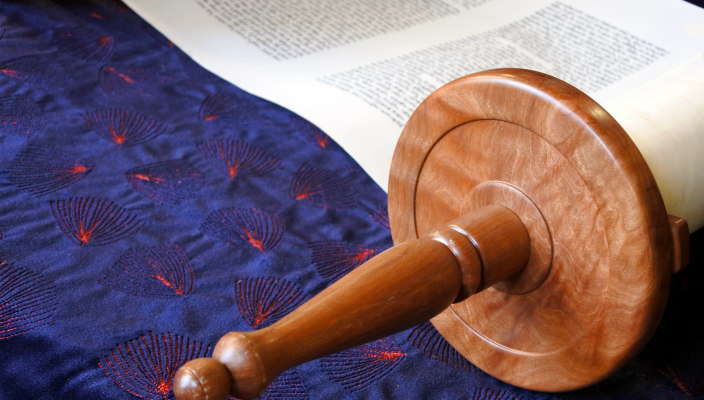 In Parashah T'rumah, God instructs, "And let them make Me a sanctuary that I may dwell among them." Where does God dwell today, and how do we apply the concept of sanctuary to our lives during these uncertain times?
God was very detailed in instructing the Israelites how to construct the sanctuary – "Exactly as I show you—the pattern of the Tabernacle and the pattern of all its furnishings—so shall you make it." As we read these opulent, substantial, and exact specifications, we cannot help but also reflect on our modern sanctuaries, our synagogues. The tabernacle described by God is a holy space. And so too are our synagogues, even though they do not at all resemble the Tabernacle described in this parashah.
Since the onset of the COVID-19 pandemic and its public health concerns, we have found new ways to worship and bring God into our lives. Our synagogues have been mostly dark and shuttered, but our services and life cycle events continue via live stream and Zoom. We are creating new holy spaces through these electronic platforms, and God continues to dwell among us.
Early in the pandemic, we worried: without access to our synagogues, our sanctuaries, how will we celebrate the High Holy Days; how will our children read from the Torah and become bar and bat mitzvah; how will we celebrate a baby naming; how will we mourn our dead? Yet during this last year, we found creative ways to celebrate and participate virtually and discovered them to be equally meaningful, spiritual, and moving.
In our community, one bat mitzvah read from the Torah, in her family home with the rabbi and cantor officiating from their homes and their friends and families scattered across the world. The Torah was lovingly delivered to her house and then placed in a special "ark" created by the family, a cushioned wash basket. The setting was a far cry from the bema in our synagogue, but we could all feel God's presence.
For the High Holy days, many congregations found ways to use technology to recreate the look and feel of our synagogue sanctuaries, interspersing live participants in front of virtual backgrounds of our bema with recordings made while our clergy practiced safe physical distancing in our sanctuary.
God surely dwelt among us during these services. Yet modern Jews do not only worship in synagogues. We have found other ways to create holy spaces – at the beach, in nature, and at campsites.
And what about the concept of sanctuary? Today, because of physical distancing and public health restrictions, our homes are not just where we log onto our devices to participate in services – our homes are, in fact, where we shelter and try to remain safe from infection. Our homes are where many of us now worship, live, work, and educate our children.
Are our homes also sanctuaries? A sanctuary is defined as "a place of refuge or safety," and for many of us, our homes meet this definition. They are sufficiently spacious to accommodate our needs and equipped with the resources required to communicate virtually and work and learn remotely. But for many Americans, this is not the case.
Many Americans live in crowded multigenerational or shared spaces without the internet. Many Americans share spaces with essential workers who are at higher risk of exposure to the virus. Many Americans struggle with job insecurity, food insecurity, untreated mental illness, loneliness, and isolation, all of which create stress within the home, and in some cases, increase the likelihood of mental and physical abuse. For these Americans, home is not a sanctuary, nor a place of refuge or safety. And not enough is being done to help these fellow Americans.
In T'rumah, God asks "every person whose heart is so moved" to bring gifts "to make Me a sanctuary." Let us use this pandemic to look in our hearts, as individuals, and as a nation, to find a way to make our communities places of refuge and safety for all.
Julia Weinstein is Vice President of Programs and Education of Women of Reform Judaism (WRJ) and a member of the Commission on Social Action of the Religious Action Center. Julia is a member of University Synagogue in Los Angeles, CA.
Related Posts
Image
I suspect that everyone has gone through an experience in which you felt resentful, angry or depressed about a past encounter with someone and found it hard to get past it. Someone close to you may have said, "Get over it!
Image
Parashah R'eih (Deuteronomy 11:26-16:17) opens with the verse "See, this day I set before you blessing and curse (Deut 11:26-28)." Many instructions of daily living are included in the text.
Image
Parashah Eikev, while it may be one of the parashyot in Deuteronomy that we gloss over on our way to Simchat Torah, actually raises several challenging questions and can teach us meaningful lessons.