Image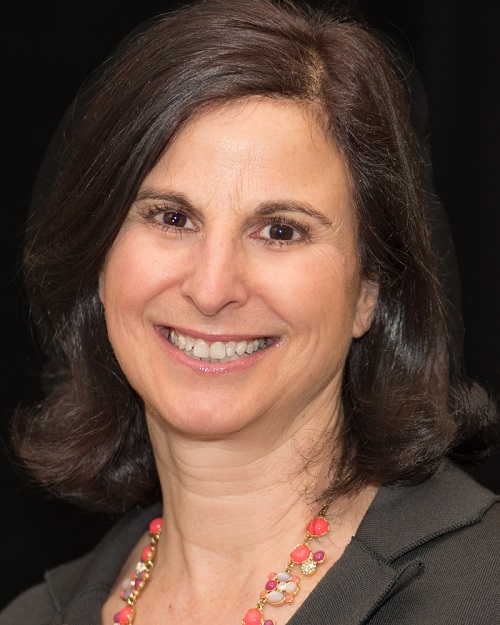 "Mah Tovu ohalecha, Yaakov/mishk'notecha, Yisrael" is an apt reflection and aspiration for both Canada and the United States as we celebrate our respective national holidays on July 1st and July 4th. The seer and prophet, Balaam, utters this simple, yet elegant, verse in the Torah portion, "Balak," which we recently studied.
Our morning weekday prayer service repeats this verse:
"How lovely are your tents, O Jacob,
Your dwelling places, O Israel."
We are reminded every morning to praise Israel's dwelling places. I would like to extrapolate and offer a wider view that every day we must strive to make our own dwelling places "fair."
It is not very often that the morning news paints a "fair" picture. And yet, as Rabbi Joshua Heschel observed, "I am not always in the mood to pray. I do not always have the vision and strength to say a word in the presence of God. But when I am weak, it is the law that gives me strength; when my vision is dim, it is duty that gives me insight." 
On this Canada Day, the formal celebrations from Ottawa and other municipalities will be live-streamed—no pancake breakfasts or parades. Certainly, the pandemic has curtailed these activities. In addition, a few communities have decided to cancel this year's festivities in a show of respect to Indigenous communities across Canada. In late May 2021, the remains of 215 children buried in a mass grave were discovered on the site of the former Kamloops Indian Residential School in British Columbia. On June 24, the Cowessess First Nation Chief Cadmus Delorme announced a preliminary finding of 751 unmarked graves of, possibly, both adults and children at a cemetery near the former Marieval Indian Residential School in Saskatchewan. In the announcement, Chief Delorme stated that "all we ask …is that you stand by us as we heal and we get stronger… We all must put down our ignorance and accidental racism of not addressing the truth that this country has with Indigenous People… This country must stand by us." Tragically, we expect that there will be further discoveries and confirmations at other residential school sites. 
A few weeks ago, the United States declared Juneteenth as a national holiday, acknowledging the date in 1865 when enslaved African-Americans in Texas learned that the Emancipation Proclamation had freed them two years prior.
When declaring this new national holiday, President Biden spoke of emerging "from the most painful moments and a bitter, bitter version of ourselves, …to make a better version of ourselves."
What can we do as a community? What can I do as an individual? What can I do as a Reform Jewish woman?
WRJ is beginning our work in the arena of Diversity, Equity, and Inclusion (DEI). Our goal is to incorporate DEI work in a holistic approach through each of WRJ's portfolios: advocacy, engagement, member services, and philanthropy. Our marketing and communications will ensure that our outward presence reflects our inner workings. 
The WRJ that I envision welcomes and encourages new and bold thinking, raises awareness of a multiplicity of voices, and offers engagement opportunities that help our members to grow as women, as thoughtful leaders in our Reform communities, and as citizens of the world. 
While we cannot erase our nations' wrongdoings, we can engage in educational and action-oriented opportunities to build a more whole and just society. Let's take these steps together so that as we rise and prepare to utter Balaam's words in the morning blessing, we can say with a full heart that while our tents are not as "fair" as we would like them to be, we have not sat idly by. We are (re-) committing ourselves to address past and current injustices, and we are working to restore wholeness to our fair lands. 
My very best wishes to those who are celebrating Canada Day on July 1st and Independence Day on July 4th. May God bless both our countries as we strive to build more inclusive and just societies. 
Elected in March 2021, WRJ President Sara Charney is the organization's first Canadian president and a member of Holy Blossom Temple in Toronto, Ontario, Canada.
Related Posts
Image
"6336 Hebrew letters…1686 Hebrew words…126 verses…208 lines…and always on the 3rd Shabbat after Simchat Torah. You can stop humming.
Image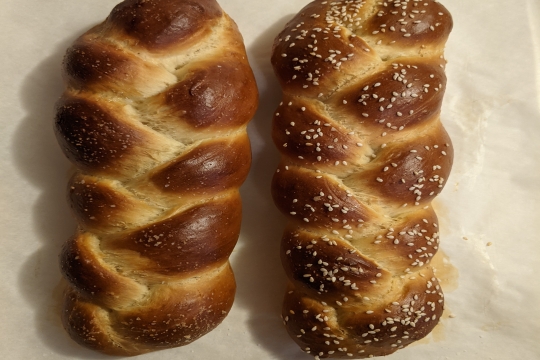 One of the advantages of remote work has been the ability for me to make challah each week for Shabbat.
Image
The fight for freedom of expression in all its forms is not easily attainable, but one we know is crucial to the progress of the State of Israel.