Image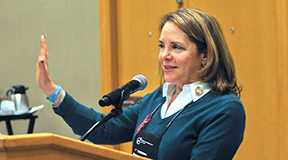 I am an out-of-the-box thinker and passionate about the work we do at Women of Reform Judaism. I truly believe that we are stronger together and can do so much more by working together.
One thing that 2020 taught us is how vital personal connections are and how critical it is that WRJ engages with more people. The dictionary defines the word engage as "to occupy, interest, or involve someone's interest or attention." The WRJ Speakers Bureau, or the District Speakers Bureau, is the perfect opportunity to engage with others by having a WRJ leader share their knowledge, expertise, passion, and skills in person or virtually with other members. It may be a WRJ Board member, officer, district, sisterhood, or community leader that connects with your group. By supporting and promoting the WRJ Speakers Bureau, you help spread the word of those who have committed to sisterhood, spirituality, and social good.                                                                             
We want to engage with you.
The Speakers Bureau connects WRJ with our members, the community, and the world. The important role that the speakers play is interactive and allows us to share information and learn together.
This is where the connection happens, the learning, the laughter, the hugs – whether they are virtual or in-person. The caring is real, and relationships are strengthened. All of us can name the moment when someone reached out and asked us to join them at a sisterhood or WRJ event. That's when the light bulb went on, and we realized what important work this organization does. Right now, circumstances limit us to only virtual connections, which is a fantastic opportunity for all of us to connect/engage with many more people than we normally could.
We look forward to the days when we will be able to see each other in person, share a coffee or a cocktail, engage in great conversation and lots of laughter. Whether virtually or in person, the WRJ and the District Speakers Bureaus are designed to make these connections happen.            
We want to engage with you.
Here are just some of the ways we can engage together through the Speaker's Bureau:
Leadership/Board Training
Installation of Officers
Special Celebrations 
Sisterhood Shabbat
Kallah Weekend
Sisterhood/Women's Group Programming
Fundraising and Fiscal Education
Advocacy Events
Racial Justice Education
At any of these events, WRJ speakers can share the WRJ story, provide leadership training, energize advocacy work, and increase connection.
We can't wait to hear your ideas for Speaker Bureau connections and look forward to engaging with you very soon.
For more information and details, contact Heather Lorgeree or visit the WRJ Speakers Bureau webpage.
Related Posts
Image
"6336 Hebrew letters…1686 Hebrew words…126 verses…208 lines…and always on the 3rd Shabbat after Simchat Torah. You can stop humming.
Image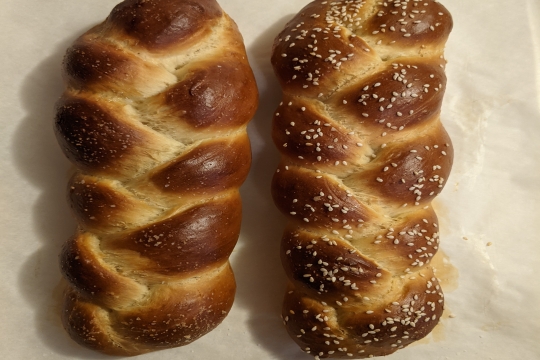 One of the advantages of remote work has been the ability for me to make challah each week for Shabbat.
Image
The fight for freedom of expression in all its forms is not easily attainable, but one we know is crucial to the progress of the State of Israel.