Image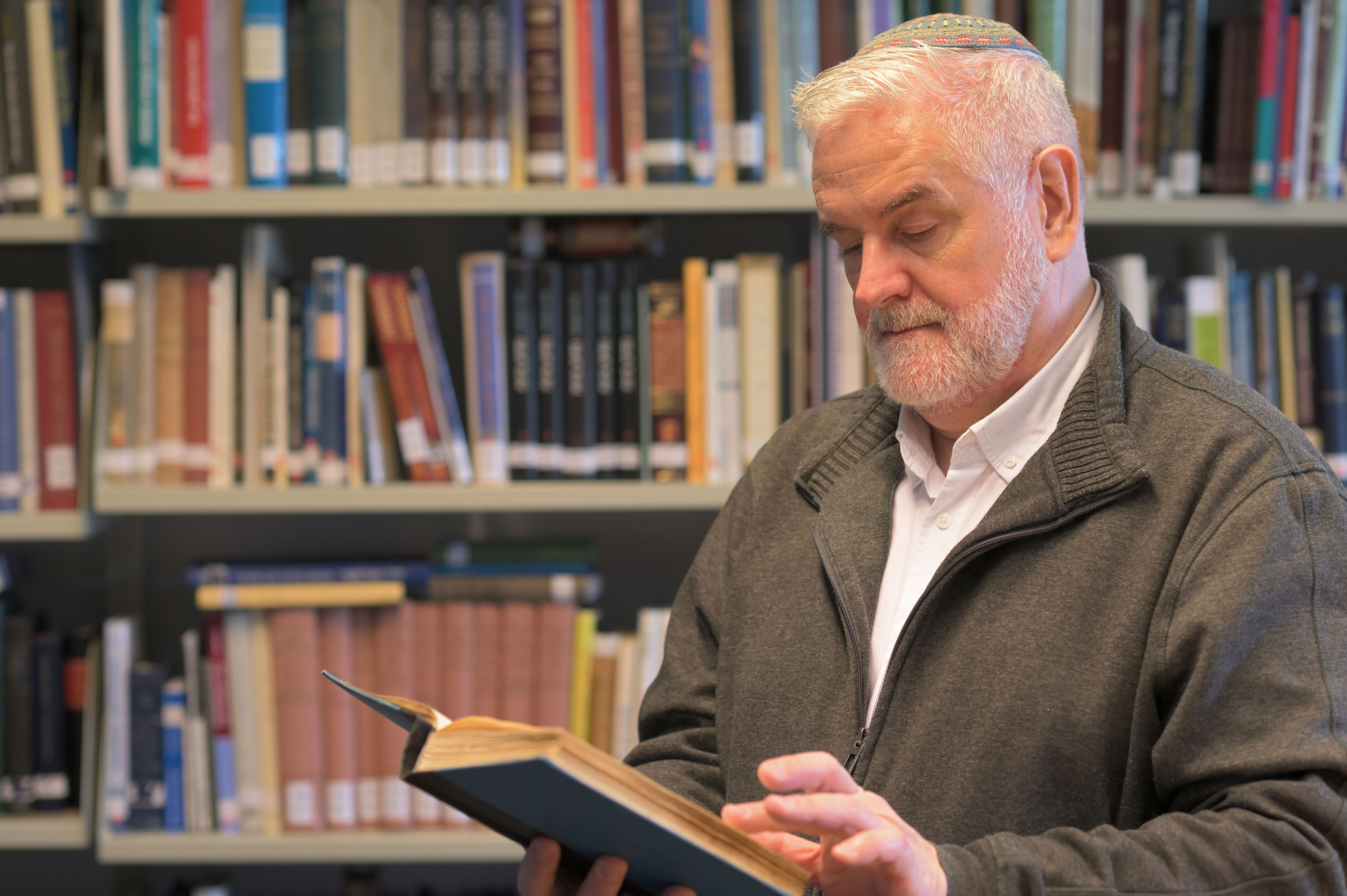 My name is Brian Doyle-Du Breuil, born Brian Doyle in Scotland in 1956 and 'hyphenated' after marriage to Peter Du Breuil earlier this year. I have pursued a modest academic career teaching biblical Hebrew, Hebrew Bible, and Judaism at the Katholieke Universiteit Leuven in Belgium for almost 30 years. After discovering the progressive and very inclusive International Jewish Centre (IJC) in Brussels – now my Jewish home – I became a committed volunteer at many levels. My rabbi at the time – Nathan Alfred – encouraged me to consider rabbinical studies, and I applied to Abraham Geiger College in Potsdam-Berlin. At the time, Peter and I had no other major commitments. Little did I know how dramatically things would change.
After a minor accident with serious medical consequences, Peter became housebound for a year. We discussed whether I should postpone my rabbinical studies, but a close friend and neighbor – a young widow with two young children, offered to help. But while attending school in Berlin, I received a call that our friend was no longer with us. We decided to foster her children, and now two years later, they have become part of our lives. We did the right thing, and our reward has been simply enormous.
But what about my rabbinical studies? Aware that there would be financial challenges we had not accounted for, I was truly grateful when the college presented me with a scholarship from Women of Reform Judaism---a welcome lifeline.
The WRJ scholarship will contribute substantially to my period of study in Israel in 2021 and ultimately help me reach the finishing line, rabbinic ordination. As a progressive Jew committed to a progressive Jewish life, I consider it an honour to be supported by the WRJ, a community of women who exemplify and promote progressive Jewish values. Your support extends a warm embrace to me and my new family.
My primary internship as a rabbinical student has been with the International Jewish Centre which only survives because of the generosity of its members and their strong spirit of volunteering. But IJC's inclusiveness has formed my Jewish life and I hope to continue to be of service to the community after completion of my studies. The support of the WRJ will help me achieve this goal and thereby contribute to the growth of this small, but dynamic, progressive Jewish presence in Brussels.
Related Posts
Image
Women of Reform Judaism (WRJ) has long been at the forefront of promoting social justice, equality, women's rights, and human rights.
Image
Sharsheret, a national non-profit organization, improves the lives of Jewish women and families living with or at increased genetic risk for breast or ovarian cancer through personalized support and saves lives through educational outreach. Read what Melissa K. Rosen, director of training and...
Image
Is your WRJ-affiliated women's group planning an outstanding engagement, social justice, or advocacy project or program that could serve as a model for other women's groups? If so, take note—you may be able to qualify for a microgrant to help you defray the cost of that project or program.