Image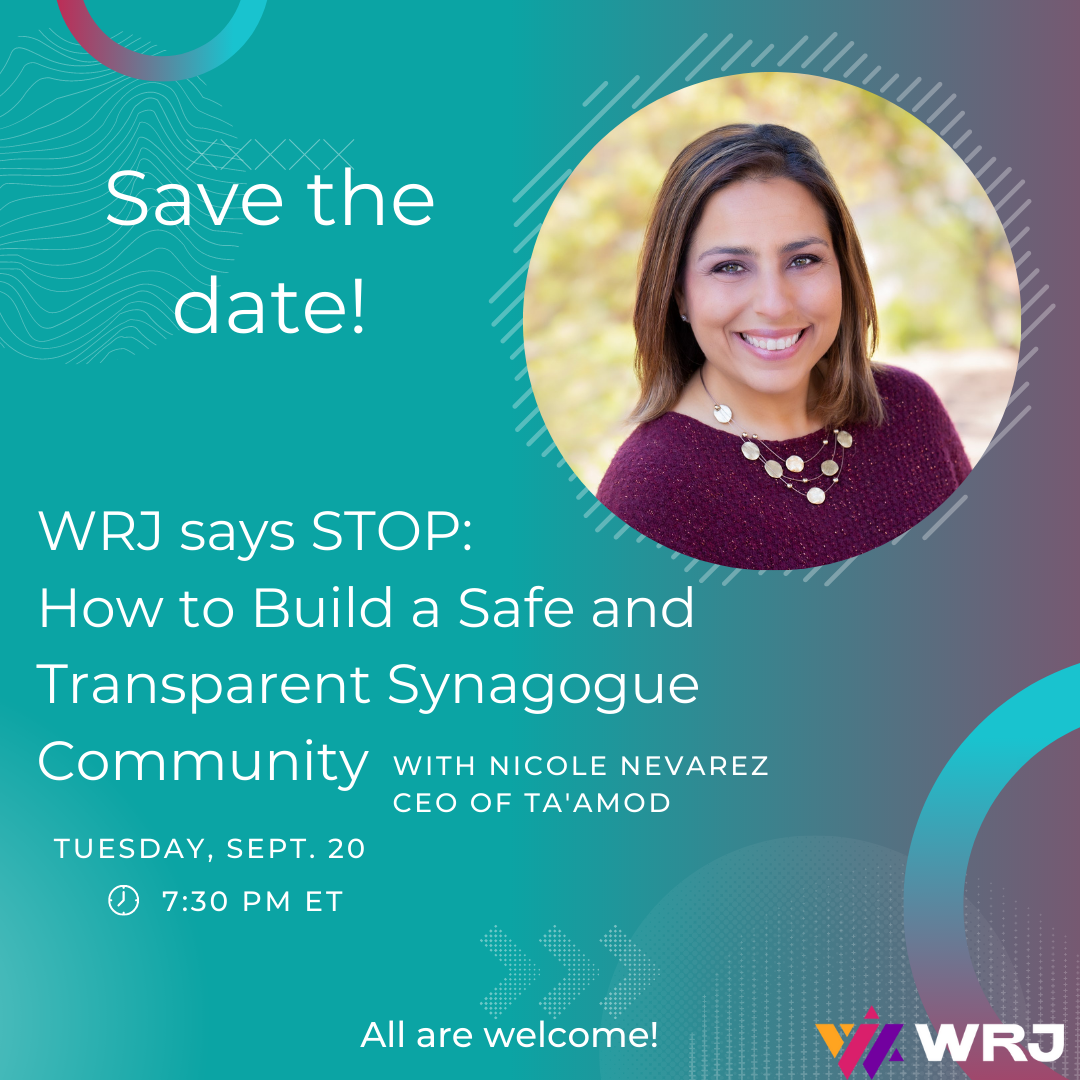 Join special guest speaker, Nicole Nevarez, CEO of Ta'amod, and WRJ for the kickoff webinar of WRJ says STOP: An Initiative Against Sexual Harassment and Assault. In this webinar, learn how to lower the barriers to open conversation and real change. Let us provide you with the knowledge and tools needed to help make our spiritual homes places where everyone is safe, valued, heard, and treated with respect.
This event is open to all! 

More about WRJ Says STOP
In a series of webinars with informative, experienced leaders, join WRJ throughout the year to gain the knowledge and tools for yourself, and for your community. 

Every day, we hear stories about sexual harassment and sexual assault in other communities, and we know they happen in our Jewish community as well. Together, we ALL can educate and empower ourselves so that a culture of harassment and gender-based violence cannot flourish. We can help shape and preserve safer environments in our synagogues and communities.