Image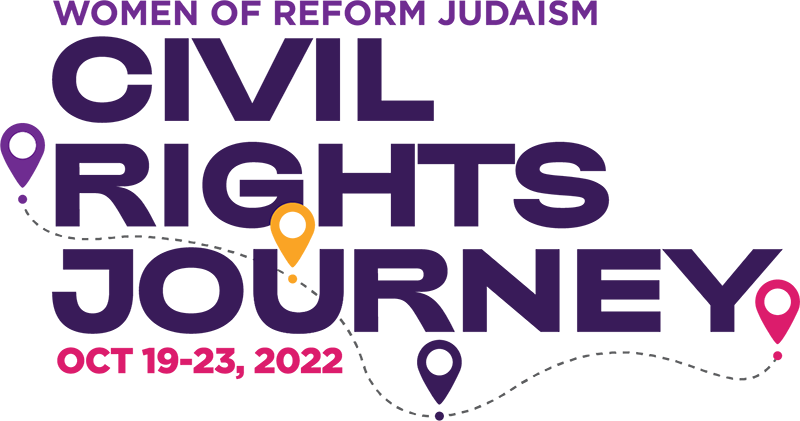 Is there a maximum number of attendees?
Registration is now at capacity, and we are no longer taking names for the waiting list. We are running two buses for the trip and are unable to add additional space or transportation. 
Who is eligible to sign up for the journey?
Anyone can join this trip if they are a WRJ member! Members are those who are part of a WRJ-affiliated sisterhood or women's group or who join WRJ directly as an Individual Member. To find out if your sisterhood is affiliated with WRJ, click here. To join WRJ as an Individual Member, click here.
 
How much does it cost?
Registration costs $1,599. Those who register by the Early Bird deadline of July 1, 2022, are eligible for a rebate of $150 after the trip. The rebate will be available upon request as a check payment or may be donated to WRJ. 
For young adults ages 18-35, a discounted registration rate of $999 is available (in lieu of an early bird rebate). To get the coupon code to register at this young adult rate, please email us with your request. 
What is included in the registration fee?
Four breakfasts
Three lunches
Two dinners
One dessert reception
All programs, tickets, entrances, speakers, and tours listed on the itinerary
Coach deluxe bus with transportation from Wednesday through Sunday
Four nights in hotel rooms, based on double occupancy (single room supplement is $415)
Tips for main tour guide and bus driver
What is not included in the registration fee (at your own expense)?
Your travel to/from Atlanta
Two dinners
Any pre-or post-tour activities not listed on the itinerary
The pre-trip optional Breman Center museum tour add-on and/or dinner
Single room supplement ($415)
Additional tips for tour guides and driver, at your discretion
 
How can I protect my purchase? Do I need insurance?
Yes, we strongly recommend that you buy trip insurance. There is no specific insurance that we recommend, but we do encourage purchasing insurance that would cover your expense due to illness or other personal reasons for canceling your attendance.
What happens if I need to cancel? Can I get a refund?
Refunds are available for cancellations made on or before August 15, 2022. After that, refunds will only be available in the case of extenuating circumstances. Please note that there is a $50 administrative fee that WRJ will keep to process the refund.
What are the COVID-19/health protocols?
You must be fully vaccinated and boosted, according to CDC guidelines, to attend the WRJ Civil Rights Journey. We will ask for your proof of vaccination when you register. We are also continuously monitoring safety protocols, which are subject to change closer to the journey's start date. All attendees must agree to and sign WRJ's Covenant of Care, which will be sent to registrants before departure. The current version is shared here and may be updated later.
Is the food kosher?
The meals during the journey will not be kosher, but we will do our best to offer kosher-style options throughout and accommodate additional dietary needs.
Should I go even if I don't know anyone else who is going?
Yes! We will have a private Yammer (social networking site) group and a WhatsApp group for journey attendees to connect. You can use these groups to find a potential roommate for the trip, "meet" others beforehand, and stay in touch afterward.
Can I attend even if I have physical limitations?
Yes! The bus is ADA accessible (kneeling bus), and all the museums are accessible as well. Many of them have wheelchairs that can be used. We can request ADA-accessible hotel rooms for those who need them. Please reach out to wrjregistrar@wrj.org to communicate about your specific accessibility needs to make sure we can best accommodate you!
Who do I contact with more questions?
Please contact wrjregistrar@wrj.org for more information.