Image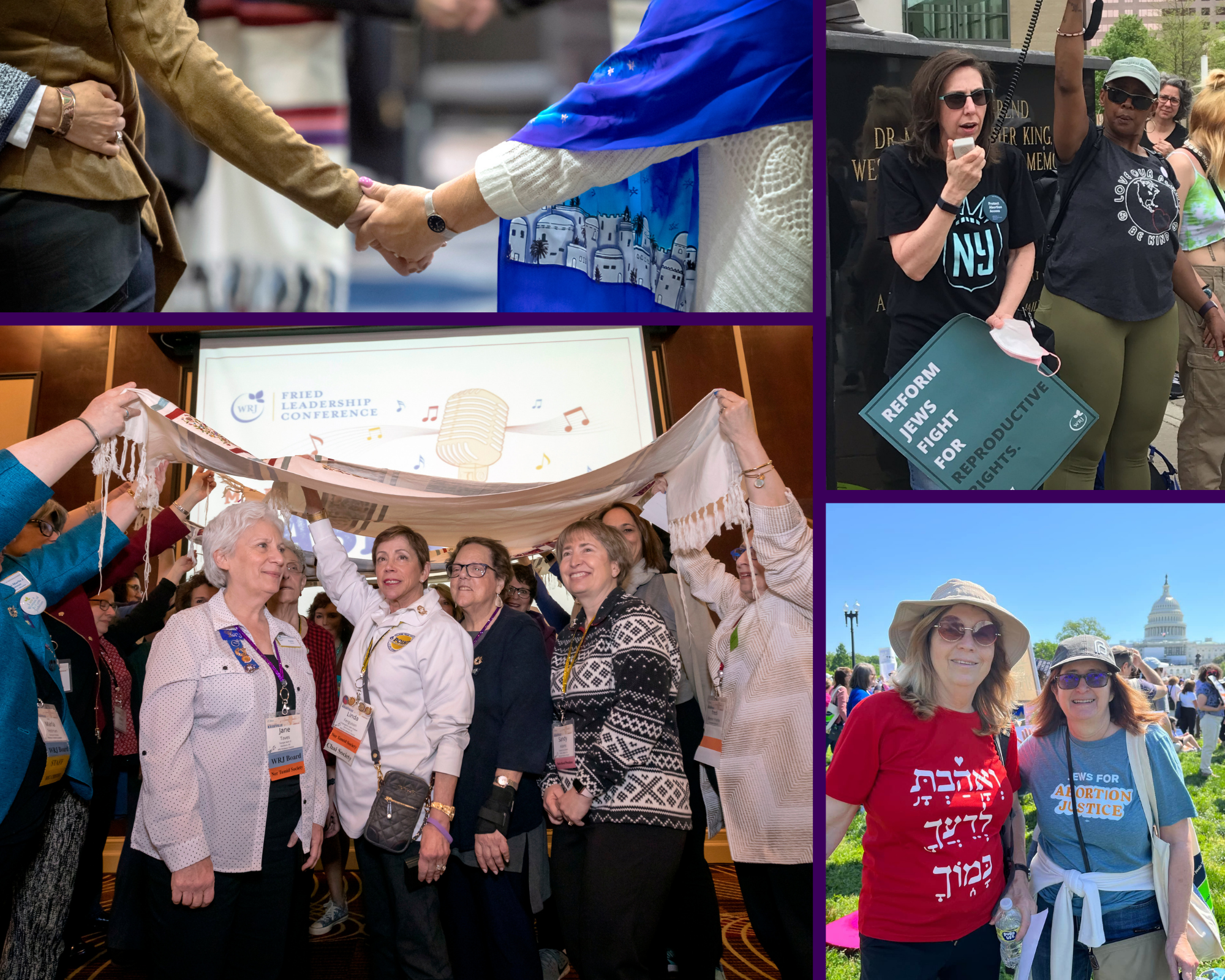 Role of the WRJ Board
To be educated regarding the current work and benefits of WRJ and support the WRJ mission.
 
Promotes WRJ: its purpose, programs, and projects, locally and beyond.
 
Serves as an Ambassador of WRJ locally, regionally, and nationally.
 
Motivates and inspires women as potential leaders locally, regionally, and nationally.
 
Establishes policies to be implemented by the WRJ staff.
 
Approves and adopts the annual budget.
 
Participates in thinking and discussion about the future of WRJ.
 
Raises funds to keep WRJ financially sound.
 
Elects the WRJ Executive Committee every three years.
 
Benefits of WRJ Board Service
Gain invaluable experience that will improve and enhance your leadership and public speaking skills.
 
Provide input on the direction of social justice initiatives for the Reform Movement.
 
Contribute your area(s) of expertise to WRJ workshops, committees, and more.
 
Weigh in on WRJ priorities and projects.
 
Participate in the future of Reform and Progressive Judaism.
 
Connect and build community with diverse women from across North America.
 
Criteria for WRJ Board Service
You are Jewish and identify as a woman.
 
You are a member of WRJ through a WRJ sisterhood/women's group in good standing and/or an individual WRJ member.
 
Responsibilities of a WRJ Board Member
Serve one (1) three-year term, with the option to apply for another consecutive term of up to three years.
 
Participate in our "L'Atid" onboarding program during your first year. This program includes approximately six (6) Zoom sessions lasting 90 minutes each.
 
Attend the annual in-person or virtual Board meetings during your term. These meetings will either be a stand-alone event, connected to a WRJ North American conference (i.e., Fried Women's Conference), or held virtually. Board members are responsible for airfare, hotel, and a registration fee for the Board meeting, separate from conference attendance, when applicable.
 
Attend three (3) to five (5) virtual (Zoom) Board meetings and programs per year, lasting approximately 90 minutes each.
 
Potentially serve on committees of interest, skill, or expertise with separate virtual meeting schedules.
 
Each WRJ Board of Directors member will donate or solicit and obtain a minimum annual contribution of $360 USD to be applied to the General Fund as a financial commitment to support the future of WRJ.
 
Board members are highly encouraged to participate in our Lifeline program, YES Fund giving, and Ner Tamid Society (WRJ's planned giving), although not required.
 
Board Service Application Timeline & Important Dates
July 7, 2022: Applications open
 
September 15, 2022: Applications are due.
 
October 7, 2022: Endorsement forms are due from your reference person.
 
Late October through mid-November: Interviews are conducted.
 
January 2023: Decisions are announced.
 
April 2023: Board meets to elect and install new Board members.
 
Application Questions
Please consider these questions before beginning your application. Please allow 30-45 minutes to complete the application in one sitting, as it cannot be saved and revisited. Note that experience in all of these areas is not required; there is no "right" path to WRJ Board service. We encourage you to share your relevant skills, experience, or perspectives that would enhance your participation on WRJ's Board.
Sisterhood/Women's Group involvement
 
District involvement
 
WRJ North American involvement
 
Other Jewish communal involvement (e.g., congregational, philanthropic, professional, other nonprofits)
 
Information about your business or professional experience, educational interests, talents, and abilities that could be of service to WRJ and our communities.     
 
Your other skills or talents that would benefit WRJ (i.e., teach religious school, excellent computer skills, professional expertise)
Subscribe for Updates from WRJ