Hillary's Central District Book Club
November 14 at 4 pm EST
Inheritance: A Memoir of Genealogy, Paternity, & Love
By Dani Shapiro 
What makes us who we are? What combination of memory, history, biology, experience, and that ineffable thing called the soul defines us? 
In the spring of 2016, through a genealogy website to which she had submitted her DNA for analysis, Dani Shapiro received the stunning news that her father was not her biological father. She woke up in the morning and her entire history - the life she had lived - crumbled beneath her. Within a short time, she was able to discover her biological father. But her identity was irrevocably tied to the long line of rabbis and scholars she had thought she descended from. 
Inheritance is a book about secrets within families kept out of shame or self-protectiveness; secrets we keep from one another in the name of love. It is the story of a woman's urgent quest to unlock the story of her own identity, a story that had been scrupulously hidden from her for more than 50 years, years she had spent writing brilliantly, and compulsively, on themes of identity and family history.
Join us in a discussion of this moving book. RSVP to Connie Silver at connieksilver@comcast.net for the Zoom link by November 13th. 
Image
Kibbitz & Kvell
Our October 9th K&K was great fun. We started by answering questions about ourselves. Then we talked and laughed from there. It's a great way to relax with friends and acquaintances.
Tell us something good that has happened to you or someone you know recently. 
What is the most beautiful place you've ever been? 
What is something you used as a kid that is not necessary now? 
What do you want your legacy to be?
Our next Kibbitz and Kvell will be Tuesday, November 9, at 7:00 pm.
Bring your oldest cookbook (or your mother's) to our November Kibbitz & Kvell. Andrea Beck, who collects and researches cookbooks will help us find the hidden treasures written into ours.
Save Thursday, December 9, 2021, for our next Kibbitz & Kvell
Join all our WRJ Central District sisters for a feel-good reunion in person.  Our program will start Saturday afternoon, May 14, 2022, and run until Sunday afternoon, May 15, 2022. Hotel, meals, and registration will be substantially underwritten by Central District to make it affordable for everyone.
More details will be shared soon.  We can't wait to see you!
Image
Isha L'Isha
Published quarterly, Isha L'isha keeps you up-to-date with the goings-on in our district.
 
Send articles you want to be included in Isha L'Isha to the Bulletin Editor at ishawrjcentral@gmail.com. Be sure to include your name, sisterhood name, and congregation. Both pictures of the writer and of the event covered are appreciated. 
Image
Join WRJ, Alpha Epsilon Phi, and Sigma Delta Tau for a spiritual Hanukah learning and cooking program with Rabbi Emily Langowitz, Program Manager for Jewish Learning and Engagement at URJ.
Image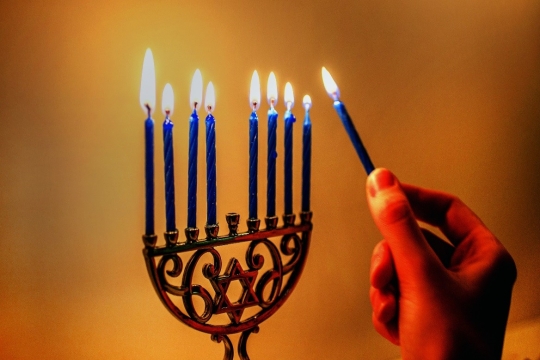 Join the WRJ District Presidents for Havdalah and Candle Lighting. We are so excited to come together in celebration of Hanukkah with a special District President lead Havdalah and Hanukkah Candle lighting.
Image
Are you curious about how music plays a role in our connection to tefilah (prayer)?