Image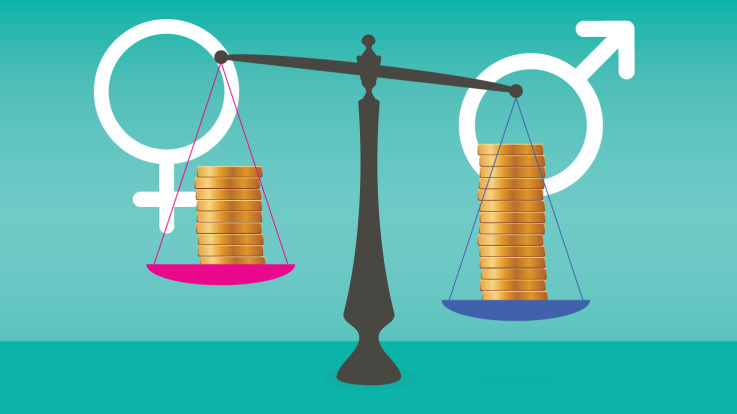 Perhaps the most important tool we have to reduce the gender pay gap is transparency. This includes transparency about the specific compensation and benefits for a position. When setting salaries, employers might compare their openings to similar positions within the field, consider the cost of living in the geographic area, and assess the level of experience required. By being transparent about the compensation before interviewing candidates, employers can avoid contributing to the wage gap due to being influenced by implicit bias (see below) or by female and male candidates' different negotiating styles. Also, employees can best determine if the position is right for them. In contrast, asking prospective employees to 'name their price' or basing salaries on their previous salary, rather than the appropriate level for the current position, can reinforce gender disparities, which can then follow employees throughout their career and exacerbate the gender pay gap.
Transparency among employees is also an important factor in addressing pay inequality. Employers should not discourage employees from discussing compensation among themselves, if they so choose, either through institutional culture or contractual restriction. Although salary may seem like a private, personal topic, secrecy prevents employees from knowing a disparity exists and thus allows it to continue unchecked.  
Everyone possesses bias, whether conscious or not. We must recognize our biases and then educate ourselves to keep those biases from defining our behaviors. It is important for employers and those engaged in hiring others to acknowledge these biases before starting a search so that they do not influence decisions. For example, when comparing multiple resumes, employers may want to remove names or other identifiers from the documents, so the candidates are judged solely upon experience, thus taking gender out of the equation, at least in the initial phase of vetting. Learn more about Implicit Bias.
Several questions should always be avoided during the interview process. These questions lead to gender bias and methodically disadvantage potential female employees. Questions not to ask include: What was your salary in your last job? How much do you want? What does your husband do? Are you planning on having children? Would you prefer maternity leave or a higher salary?
Setting the interviewing questions in advance and posing them to all candidates helps create a fair interview process. 
Benefits such as health care, pension, and family leave should be clearly indicated in a job notice and be uniform for all similarly-situated employees. They should not be subject to negotiation. Learn more on the Reform Pay Equity Initiative website.
Salary Guides
The professional associations within the Reform Movement* are all available for consultations for your hiring committee or managers to compare salaries for similar positions within the field.
The cost of living in different geographic areas should also be considered. Of course, you are the best judge of the local cost of living. However, online calculators can also be helpful. Numerous websites, such as bestplaces.net and payscale.com, can help you access standard salary levels for similar professional positions in different communities. 
 Please consult the 2018 Executive Summary from the Reform Pay Equity Initiative salary analysis or the 2017 CCAR salary survey for salary information related to rabbis and reach out directly to the other professional associations.
Read Executive Summaries on salary data from the following URJ affiliates:
Setting in advance the exact salary or a narrow salary range is the best practice to avoid being influenced by bias and to create transparency in the hiring process. 
* These organizations include: 

American Conference of Cantors (ACC), Associations of Reform Jewish Educators (ARJE), Advancing Temple Institutional Development (ATID), American Reform Zionist Association (ARZA), Central Conference of American Rabbis (CCAR), Commission on Social Action (CSA), Early Childhood Educators of Reform Judaism (ECE-RJ), Hebrew Union College-Jewish Institute of Religion (HUC-JIR), Men of Reform Judaism (MRJ), National Association for Temple Administration (NATA), Program and Engagement Professionals of Reform Judaism (PEP-RJ), Religious Action Center of Reform Judaism (RAC), Reform Pension Board (RPB), Women of Reform Judaism (WRJ), Women's Rabbinic Network (WRN), and World Union for Progressive Judaism (WUPJ).