Image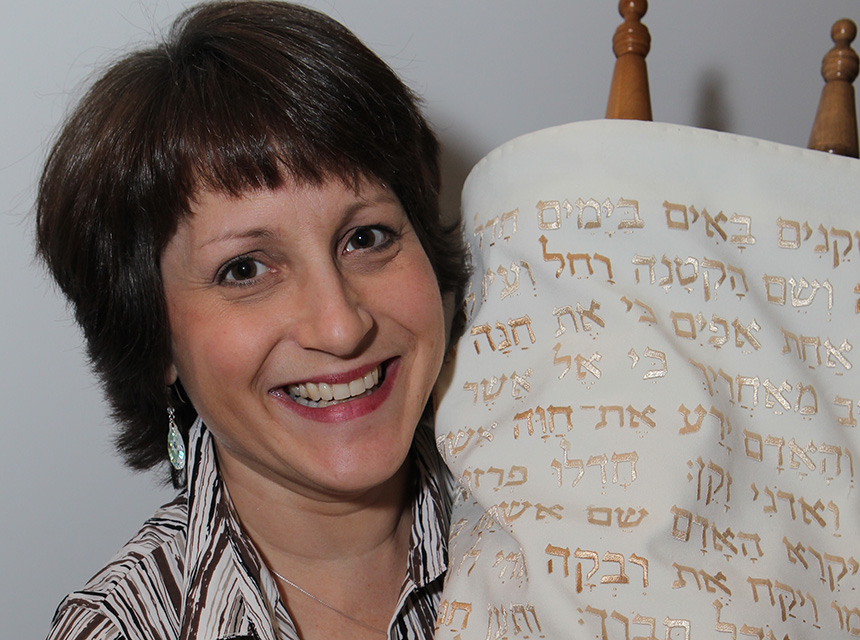 Completed in 2001, the Torat Nashim is the WRJ Torah that travels to sisterhoods, congregations, WRJ Districts, URJ summer camps, and other Reform Movement organizations for conventions and special occasions.
WRJ Past President Judith Silverman explained the project, which was started in 1997 at the same time as the undertaking of The Torah: A Women's Commentary, saying: "Women of Reform Judaism has started two projects designed to bring us in touch with our spirituality as women… Participating in the [Torat Nashim] project fulfills the 613th mitzvah commanding each person to write a Torah. It brings to fruition a unique Torah connecting women and men around the world, to be used for special WRJ events."
Torat Nashim was created over the course of three WRJ Assemblies: Dallas in 1997, Orlando in 1999, and Boston in 2001. Attendees were able to write letters of the Torah alongside the scribe and donations were solicited for the Fund of the Generations endowment.
At the concluding Siyum ceremony in Boston in 2001, with about 5,000 WRJ Assembly and URJ Biennial attendees present, Debbie Friedman sang Miriam's Song and Shehecheyanu while a procession of WRJ Board members brought in the Torah during the plenary before Shabbat. There the Torah was unrolled and the last letter of the Torah, lamed, was written. Women chanted and blessed the Torah, whose story was then told to the thousands of men and women in attendance and used at the joint WRJ/URJ Shabbat worship service, with WRJ having the first aliyah.
Today, Torat Nashim is housed in the chapel at the WRJ Office in New York. Keep an eye out for it during your next WRJ Event!
With your support, WRJ strengthens the voices of women worldwide and empowers them to create caring communities, nurture congregations, cultivate personal and spiritual growth, and advocate for and promote progressive Jewish values. Consider making a donation today!
Image