When my mom approached me a couple of years ago to gift me with the ability to bring my Gold YES Lifeline to Diamond, it was her acknowledgment of my involvement in WRJ. She understood the importance of continuing the work in Reform Judaism and issues that directly affect women's reproductive rights and equal pay.

- Shari Carruthers, WRJ Board member
Image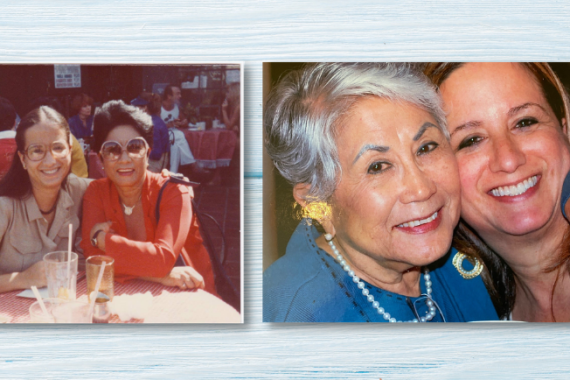 WRJ recognizes the pressing current needs of our global Reform/Progressive Jewish community but is also aware of the need to plan for the future needs of our Jewish community. Those who contribute to the WRJ YES Fund Lifeline Fund, the annual interest of which directly supports the YES Fund, are helping to ensure it endures l'dor vador (from generation to generation).
YES Fund Lifeline gifts are also a meaningful way to recognize someone who has touched your life or to honor a confirmation, graduation, an ordination, or as a memorial.
Upon completion of a YES Fund Lifeline level (listed below), you will receive a handmade sterling silver or 14K gold pin with the appropriate gemstones corresponding and signifying your generous contribution.
Lifeline Levels
Centennial: $100,000
Emerald: $36,000
Diamond: $18,000
Pearl: $10,000
Gold: $5,000
Silver: $1,800
For more information on the YES Fund Lifeline Fund, please contact WRJ Manager of Philanthropy Shari Schulner or call 212.650.4072.
Each fiscal year we honor those sisterhoods and women's groups who have gone above and beyond in their YES Fund donations.
Depending on your group's membership level, we honor contributions made to the YES Fund, and YES Fund product purchases, by your group, and all members of your group during the fiscal year with three levels of honor: Chai Honor, Special Merit, and Honor.

YES Fund Honor Roll Levels*
Roll of Chai Honor: $18 per member
Roll of Special Merit: $10 per member
Roll of Honor: $5 per member
*Based on fiscal year membership numbers
 
2017-2018 Honor Roll Recognition
2018-2019 Honor Roll Recognition
2019-2020 Honor Roll Recognition
2020-2021 Honor Roll Recognition
With your support, WRJ strengthens the voices of women worldwide and empowers them to create caring communities, nurture congregations, cultivate personal and spiritual growth, and advocate for and promote progressive Jewish values. Consider making a donation today!
Image