Looking to get all of your Hanukkah shopping done online? Check out our Holiday Auction!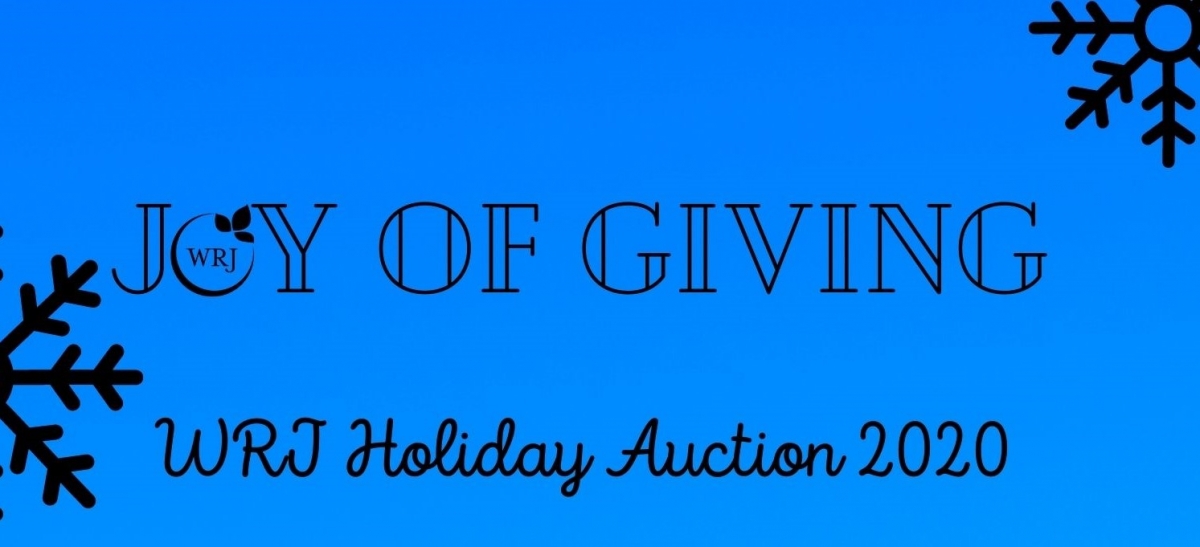 AUCTION BEGINS -  November 8, 2020, at 12:01 am EST 
AUCTION ENDS - November 15, 2020, at 11:59 pm EST
Whether you need the perfect gift for your friends or family or want to buy yourself something special, the WRJ Holiday Auction will open very soon.
CLICK HERE and start browsing through and bidding on over 100 unique items and place your bids. 
Our last online auction was a big success, and we are excited to do it again! Shop 'til you drop for all of your Hanukkah gift-giving! 
This auction supports the work of WRJ. If you have any questions, please email us at wrjauction@gmail.com
Thank you!