Looking to get all of your Hanukkah shopping done online? Let us help you!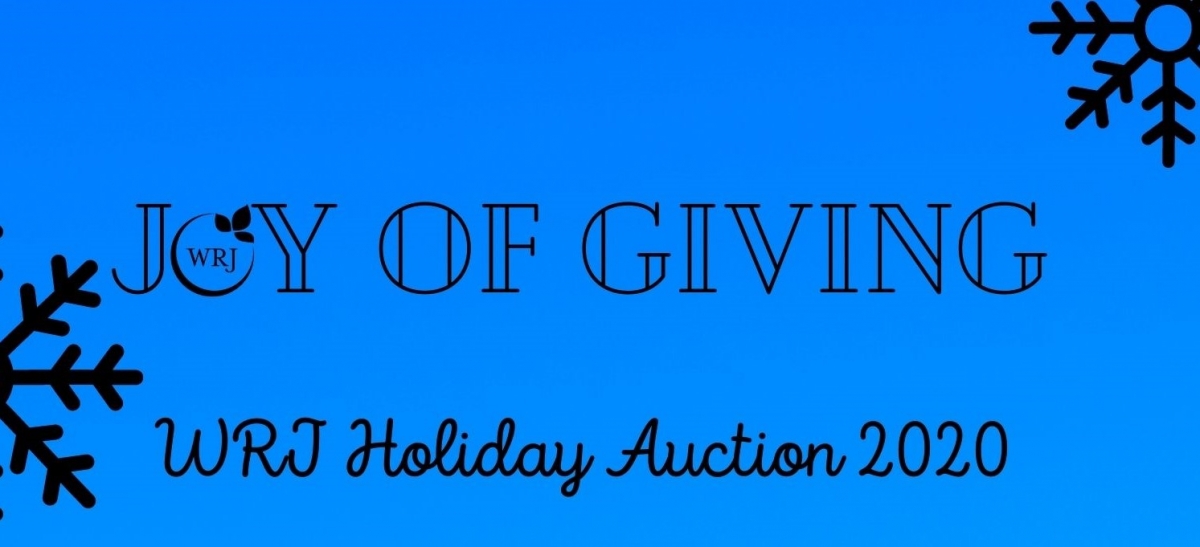 Save the date: November 8-15, 2020
Our last online auction was a big success, and we are excited to do it again! Shop 'til you drop for all of your Hanukkah gift giving! For more information and to donate an item, click here. ​
This auction supports the work of WRJ, including the YES Fund. If you have any questions, please email us at wrjauction@gmail.com
Guidelines and Reminders for Submitting Your Item(s):

1. You will need to have all of the information on the form. Please gather any necessary materials (i.e. photo(s), condition information, etc.) in advance, as you cannot save and revisit a partially filled out form. The deadline to submit this form is October 28th, 2020.

2. Your contact information and the following items are required:
Name of your item

1-3 clear photo(s)* of the item

Condition of the item

 Suggested value of the item.
*The photo(s) should be 200X200 pixels and no larger than 1MB in file size.

3. If an item is used, the condition MUST be "good as new." We will not accept items that are broken, cracked, dirty, etc.

4. Items should have a minimum value of $50. We cannot guarantee the starting bid for your item. The starting bids are generally less than the actual value and will be determined by the Online Auction Planning Team.

5. Items must be able to be shipped by December 3rd, 2020 to ensure delivery by Hanukkah. The donor is expected to pay for shipping the item unless otherwise confirmed in advance by WRJ.

6. Be sure to click "submit" when you complete the form and see the automated confirmation thank you on the screen. You will receive an email with a copy of your submission.
Thank you!