Women off the Beaten Path
WRJ Goes to Israel!
WRJ is thrilled to announce a meaningful, spiritual, and educational trip to Israel this spring! Join our co-chairs Karen Goldberg and Ellen Miller, along with WRJ President Sara Charney and WRJ Executive Director Rabbi Marla J. Feldman, on a week-long journey spanning Jerusalem, Haifa, Tel Aviv, Masada, and more. Participants will immerse themselves in ancient Jewish history and modern-day Arab/Jewish coexistence. Each day is packed with special tours, unique places to eat, and a chance to deepen your connection to WRJ!
This trip will be facilitated by our travel coordinator J2 and led by tour educator Shari Robins.
Tour dates: May 7-15, 2023.
Price: $5,350* per person for double occupancy. 
*Price includes a room with double occupancy, additional charges will apply for a single room.
Questions? Contact WRJ at info@wrj.org.
Image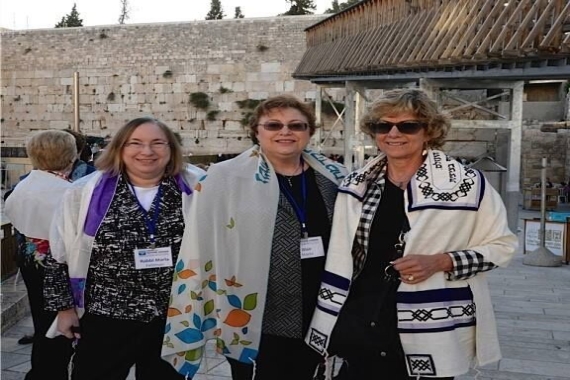 Visit Leo Baeck Education Center in Haifa (a WRJ YES Fund grantee), which provides innovative educational opportunities and community center services for Haifa's mixed Jewish and Arab population.
Visit Yad Vashem, the national memorial to the six million Jewish victims of the Holocaust, and participate in a moving memorial service.​
Check out Sindyanna of Galilee and sample some of their award-winning olive oil and learn how this nonprofit organization is producing fair-trade products and creating economic opportunities for Arab women.
Attend a special program at Neve Shalom (Oasis of Peace), a mixed Arab-Jewish community outside of Jerusalem.
Join Women of the Wall for a conversation about the struggle for religious freedom in Israel​​.
Visit the home of an Israeli Arab family (GalilEat) to hear about their lives and enjoy a mini workshop on the culinary traditions of the Galilee​.
Experience Lag B'Omer in Jerusalem and Kabbalat Shabbat at Kehilat Shoham.
​See Paradise Springs at the Tel Dan Nature Reserve.​
Drive along the coast and back in time to Caesarea, one of Israel's most important cities during the Roman empire.
Options for first-timers, as well as those who have visited Israel before, will be available. For a full itinerary, please email info@wrj.org.
Image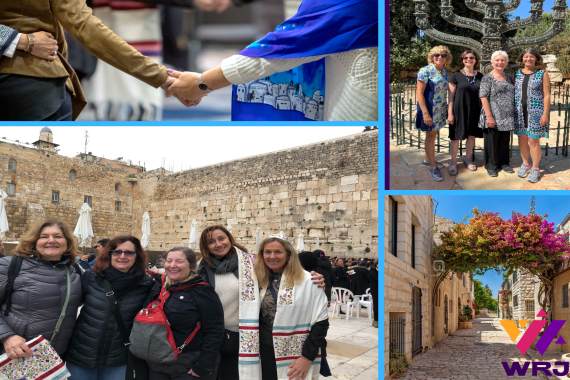 Meet Our Tour Educator: Shari Robins
Our tour educator, Shari Robins, will regale us with humorous anecdotes about her family and journey from Cleveland to Israel. Shari has led many WRJ missions, and we are thrilled she was able to be with us once more. Shari grew up in Cleveland, Ohio, and visited Israel for the first time at age 17. After that summer trip, she returned to Cleveland and declared she would one day live in Israel and be a tour guide! Her passion for showing people Israel is still evident. She made aliyah in 1984 after completing a BA in Jewish History and an MA in education from Ohio State. Shari lives in Jerusalem with her family. She has set a goal for herself to hike the 950-kilometer Israel Trail from Dan to Eilat each month doing a portion. At this point, she has 250 km left! 
Image