We hope these stories in our campaign, L'dor V'dor: From Generation to Generation, demonstrate your impact. Your support enables WRJ to reach thousands of women, youth, and people through our signature leadership education and Jewish programming. Join us in honoring these women and their families as they pass down sacred Jewish values. Please donate to this ever-growing community with a gift today.
Related Posts
Image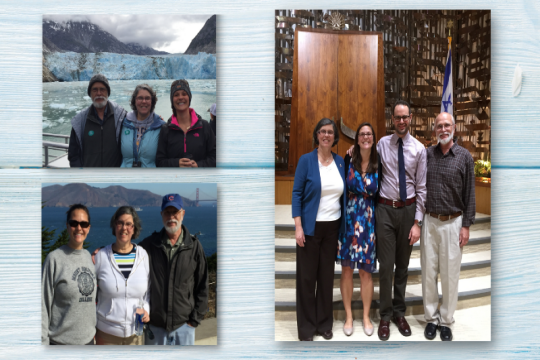 I am a proud past Sisterhood President and past WRJ North American Board member.
Image
Growing up, I was a "daddy's girl." My father and I were remarkably similar, and we spent quality time together pursuing common interests.
Image
From the time I was a little girl, I knew the importance of sisterhood groups. My mother was always an active member of her sisterhood until she was well into her 80's.