Image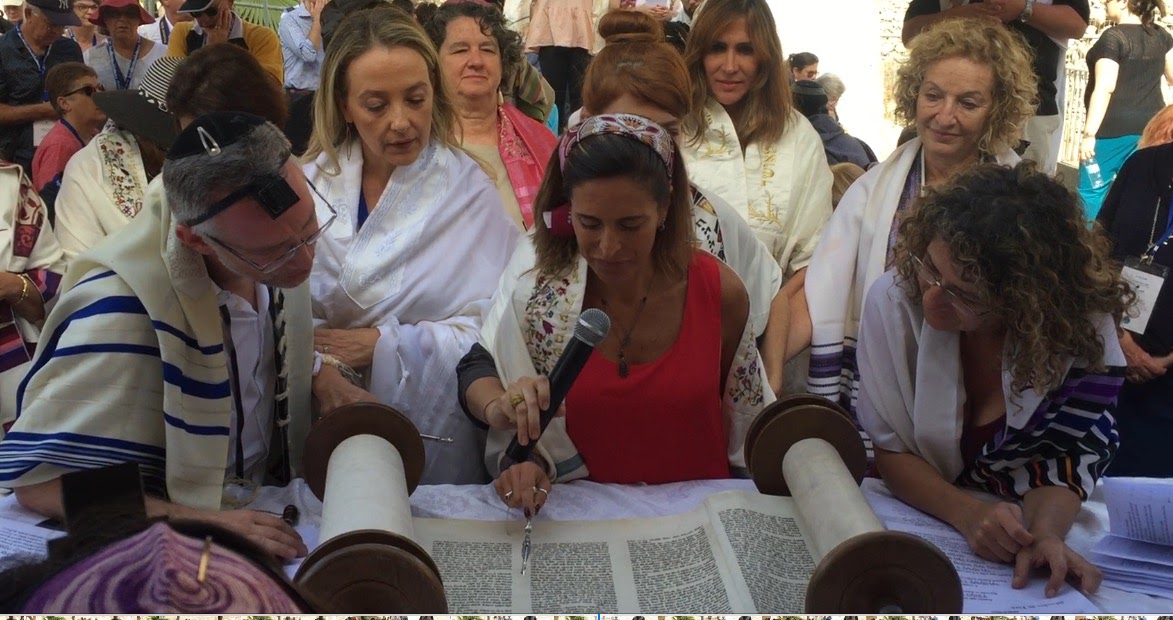 I remember going to synagogue with my grandfather as a little girl. He was my hero, my safe harbor, and the synagogue was our space
.
He was also the head of the religious committee. At that time, our synagogue was divided into women's and men's sections, but I stayed with him and all the men and never felt awkward.
After my grandfather died, I kept attending Shabbat services with a friend. I was part of the 
tnua
 (youth movement) and later became one of our temple's first female members of the religious committee. I was following in my grandfather's footsteps.
Working on the committee made me realize how much I enjoyed religious life, and, for the first time, I thought about becoming a rabbi. However, I had never heard of a woman rabbi working in Brazil, and rabbinical schools were expensive and abroad. I gave up my dream, thinking there would never be a place for women rabbis in Brazil. Looking back, it was just not the time for me.
I worked as a corporate lawyer for a few years and realized I wasn't happy. I started studying to become a chef, worked as a pastry chef, and built my own catering company. But again, it was not fulfilling. Meanwhile, I got married and had three beautiful kids, and for that, I was grateful and happy.
In 2009, my father had a stroke, and everything changed. I closed my business to take care of him. I volunteered at my synagogue again. Six months later, I was appointed Education Director. Although I was a lay leader, I worked as if I were a professional. Something had awakened deep inside of me. One day, our chazan asked me to join his new Torah chanting course. At first, I turned down the invitation, but he insisted, so I agreed. It was as though someone was blowing a fire inside of me, and it suddenly became a strong flame.
I became more involved with religious life again. This time, I was strong enough to fight for a place for women within my community. Little had changed since I had left the religious committee ten years earlier. I chanted Torah inside our synagogue with two other women, the first group of women to do so. I got involved with the Latin American branch of WUPJ and chanted Torah during the 2016 Regional Meeting. After the Shabbat shacharit service, an English woman asked me if I had ever thought of becoming a rabbi. My answer was: "Me?!"
A year later, during the 2017 WUPJ Connections Conference in Jerusalem, the Latin American leaders announced they were opening a regional rabbinical school. I immediately raised my hand. A dream came true. I went on a walk and met that same English woman. I told her that studying to become a rabbi had been in my thoughts for a long time, and the establishment of this new institution would make that possible. "I'm going to study!"
In January 2018, I began rabbinical school, 20 years after the first time I dreamt about it. So much has changed since then. I dove deeper into community life and became the Youth and Education director. In 2020, I was appointed the Executive Director of UJR-Amlat, the Latin American branch of WUPJ. I am now finishing my third year of rabbinical school and working hard for women's rights in Jewish communities within our region, becoming a local reference in this matter.
I still get asked by rabbis in Brazil if I really want to work as a rabbi when I graduate. My answer is yes. Something is missing in the Brazilian Jewish community, and I know I am fully capable of filling this space, opening the way for other women in Brazil.
My grandfather left Germany and never had the chance to follow his dream of becoming a rabbi. In a way, I am continuing his story, a story he told me hundreds of times inside our temple. I feel that I have so much more to do and learn to become the rabbi I want to be. But, for now, I'm letting the wind take me to places I had never thought I would be going.
For now, I'm just living my dream, and I don't want to wake up.
Related Posts
Image
"6336 Hebrew letters…1686 Hebrew words…126 verses…208 lines…and always on the 3rd Shabbat after Simchat Torah. You can stop humming.
Image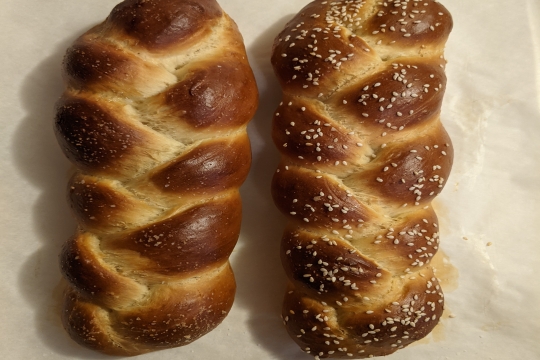 One of the advantages of remote work has been the ability for me to make challah each week for Shabbat.
Image
The fight for freedom of expression in all its forms is not easily attainable, but one we know is crucial to the progress of the State of Israel.