Image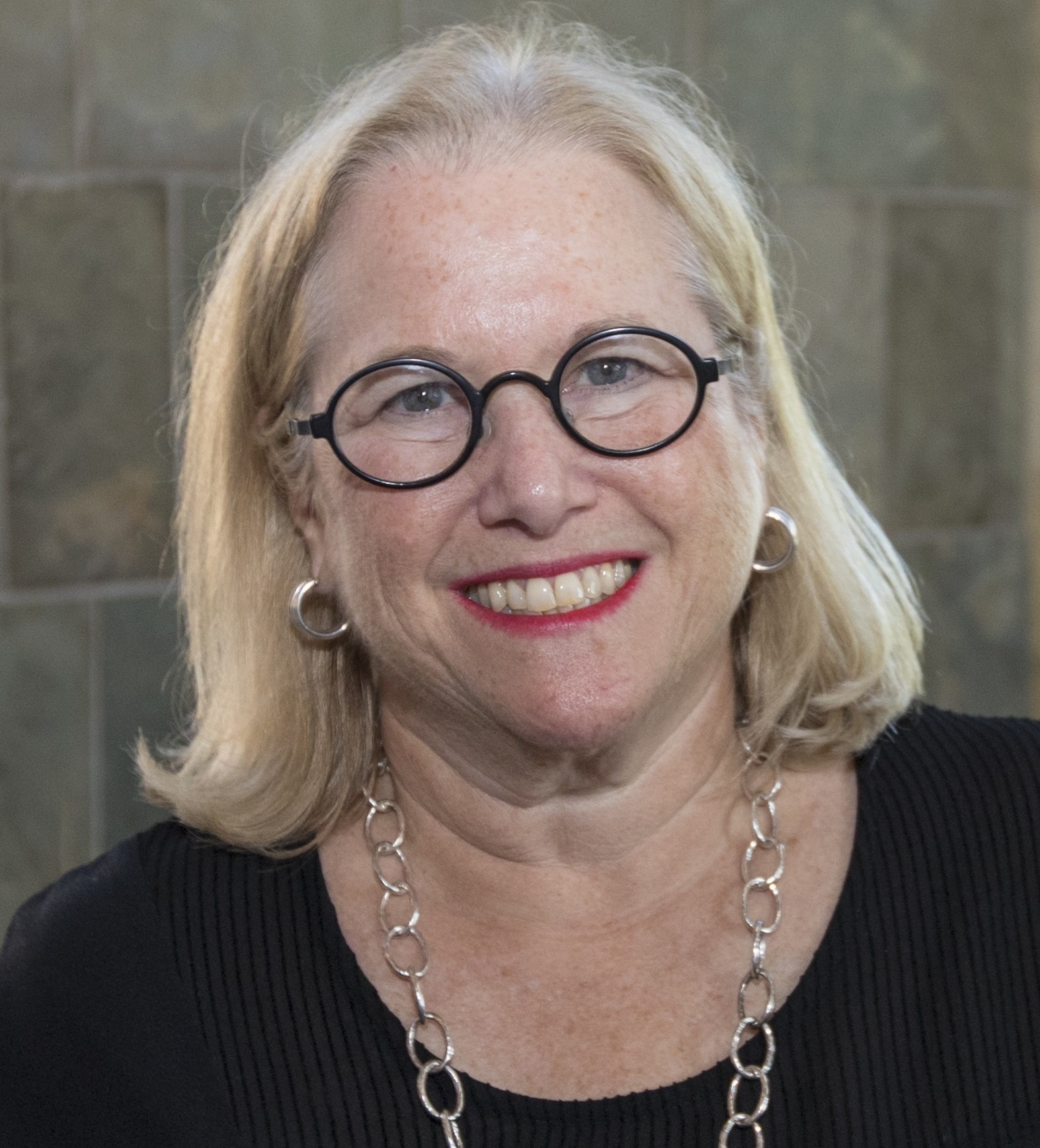 Have you heard someone at synagogue or in another Jewish setting say, "Im Ein Kemach Ein Torah?" (Pirkei Avot: 3:21, Rabbi Elzar ben Azaryah) The phrase often surfaces when it is helpful to underscore the need for fundraising, which some volunteers find challenging or downright distasteful. The words mean "without money, there is no Torah." To sustain learning, as well as the many programs and services that our Jewish institutions and communal organizations offer, we must have sufficient funds. The call to action could not be clearer. Financial resources make Jewish life possible today and will provide the investment capital that will help prepare Jewish communities for tomorrow. 
Women of Reform Judaism (WRJ) has recognized the importance of fundraising since its founding in 1913 as an affiliate of the Union for Reform Judaism (URJ), the leadership body of the Reform Movement. Bold fundraising campaigns placed WRJ at the forefront of advocacy and change, advancing the role of women in Jewish life and strengthening Reform institutions around the world. With vision and passion, WRJ members have been extraordinary leaders in generating revenue in support of projects that reflect members' interests and values.  
Take the time to be inspired by the path-breaking women who came before us. Their wonderful stories are told in Sisterhood: A Centennial History of Women of Reform Judaism (2013). Bold women activists constructed the first dormitory for Hebrew Union College in Cincinnati and the URJ headquarters in New York City, established the Jewish Braille Institute (JBI International), founded the North American Federation of Temple Youth (NFTY), and created the first URJ camp, among other projects. They devised an innovative fundraising tool, the Uniongram, first sold in 1916. Over a century later, we still rely on the Uniongram to generate vitally needed revenue. 
Today, the funds that WRJ women raise are allocated to specific WRJ programs, advocacy, and special campaigns as well as support WRJ's Youth, Education, and Special Projects (YES) Fund. For the first time, in a pilot initiative, WRJ allocated funds in 2021 to support programs beyond our Reform Movement partners to organizations that are mission-aligned with WRJ and committed to promoting Diversity, Equity, and Inclusion (DEI) in the Jewish community.
The YES Fund Grant Allocation Committee, appointed by WRJ's President, is charged with recommending how YES Fund dollars – that WRJ members so generously contribute and creatively raise – are distributed. In reviewing applicant proposals, Committee members learn about innovative and meaningful projects. They look for initiatives that are mission-aligned and will also excite our members and sisterhoods/women's groups, for the Committee is a steward of our members' and our sisterhoods'/women's groups' giving. Each proposal requests a significant philanthropic investment from WRJ, which challenges Committee members to recommend apportioning limited funds in ways that would have the greatest impact – both on the recipient as well as on our Mission.  
Last month, WRJ announced awarding $210,400 in grants to Youth, Education, Special Projects, and DEI programs, reiterating its primacy as a funder of Reform and Progressive Jewish causes. Fifteen programs received support, including three under the pilot program to encourage DEI in the Jewish community. While WRJ members should take great pride in this achievement, please know that our Reform Movement partners asked for thousands of dollars more than we could afford to fund. Over fifty Jewish organizations submitted proposals in response to our DEI pilot, and we were only able to fund three. 
Simply put - If we had more to invest in grantmaking, we would more visibly affirm our mission and engage more deeply in issues at the forefront of our time. Our activism is limited only by our financial status. Our commitment to WRJ, to principles that we hold dear, and to our Jewish communities remain steadfast. 
Our challenge is to raise more money. There is great creativity, enthusiasm, and high energy around sisterhood/women's group fundraising events. Each year expectations rise as volunteers create special occasions that build community and are fun while generating much-needed support. We live what we have learned from the Talmud: "Charity is equal in importance to all other commandments combined." (Tractate Baba Bathra 9)
But it will take more than charity to make substantial gains in our fundraising. Significant growth will also call for philanthropy. But what does that mean? 
Research has shown that charity is associated with providing immediate short-term relief. Charitable giving is driven by a deeply emotional response. Individuals find it difficult to say "no" to whoever is asking for the gift. The level of support that is being sought typically calls for little thought. It is an accessible commitment. This is called "transactional fundraising." Events-based fundraising checks many of the boxes associated with transactional fundraising.  
In contrast, philanthropy is viewed as a more strategic means of generating financial resources. The key to its success is securing bigger gifts from individual donors, as well as institutional benefactors. The process takes more time. It calls for identifying and deepening relationships with those who can contribute at higher levels. Donor education and engagement take place around shared interests and through individualized peer-to-peer conversations, which is why this is called "relationship-based (or relational) fundraising." When the time is right to ask for support, the prospective donor will be ready. The purpose of the gift will be familiar, but the amount of the request will typically call for further thought before a response is forthcoming. 
In 2021/22, new fundraising resources will be available to help members and sisterhood/women's group leaders pursue bigger gifts. They include: 
Preparing for Bigger Gift Fundraising: A Guide for Women of Reform Judaism (WRJ) will be posted on Yammer, offering step-by-step instructions for organizing and training volunteers for bigger gift fundraising. Sample scripts for donor conversations are also provided. 

A webinar on an overview of bigger gift fundraising.

Additional webinars that focus on pre-solicitation steps, making the ask and closing the gift, and post-solicitation activities. 

Jane F. Karlin, Ph.D., who wrote Preparing for Bigger Gift Fundraising, is Chair of the YES Fund Grant Allocation Committee and a WRJ Board member. She will  be available through the Speaker's Bureau for District events. Additionally, individual sisterhood/women's group consultations and/or training can be arranged.
Today, we stand in sisterhood, proud of what WRJ has accomplished over the past 108 years. But there is so much more that we can do, as our Mission states, to "strengthen the voice of women worldwide and empower them to create caring communities, nurture congregations, cultivate personal and spiritual growth, and advocate for and promote progressive Jewish values." Together we can secure the financial resources that will allow us to realize our loftiest aspirations.  
Jane F. Karlin, a member of the Women's Leadership Council at Temple Israel of the City of New York, serves on the WRJ Board, where she is Chair, YES Fund Grant Allocations Committee, and a Budget Committee member. 
 
Related Posts
Image
"6336 Hebrew letters…1686 Hebrew words…126 verses…208 lines…and always on the 3rd Shabbat after Simchat Torah. You can stop humming.
Image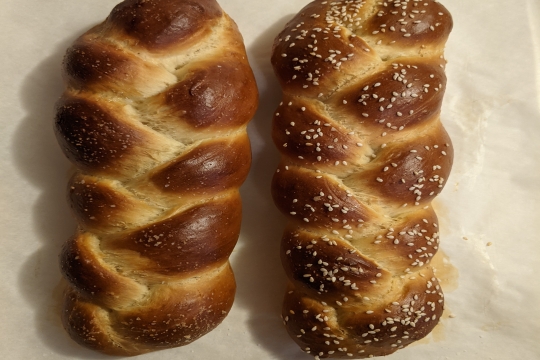 One of the advantages of remote work has been the ability for me to make challah each week for Shabbat.
Image
The fight for freedom of expression in all its forms is not easily attainable, but one we know is crucial to the progress of the State of Israel.