As a new(ish) staff member, WRJ's national board meeting two weeks ago served as an exhilarating experience. I loved meeting everyone and hearing the passionate speeches that recounted where WRJ has been during the past year, and summarized the goals we are working towards for the coming year. One of those goals for 2012-13 is to focus on YES Fund (Youth, Education, and Special Projects) education; we pledged to take the time to really show our donors where their donations go. Coincidentally the following video was sent to us from the NETZER FSU* camps and along with a stack of letters from campers thanking WRJ for their camp experiences. My first thought: YES Fund dollars sent these kids to camp! We need to share this video! Though the YES Fund, WRJ has granted thousands of dollars to NETZER FSU camps. Camp is such a special experience for so many people. For the NETZER FSU kids, these camps allow them to learn about Judaism, make Jewish friends, and find their Jewish identities; opportunities they may have not had if it was not for our sisterhoods' YES Fund tea/sale/fill-in-the-blank fundraiser as well as the donations of those outside of our sisterhood members. It can be hard to see how your $18, $36, even your $360 donation can make much of a difference. But, just like our motto, "Stronger Together", says, the YES Fund donates hundreds of thousands of dollars to Youth, Education, and Special Projects. All donations add up and matter! As the year goes on, I hope to be able to share numerous videos, pictures, and letters with you from all of the YES Fund grantees. I hope in turn you will share them with your congregation, friends, and family so that they can learn the important work of WRJ and the YES Fund.   *Netzer FSU holds different camps for various age groups in Belarus, Ukraine, Latvia, Lipetsk and Russia. The participants experienced a broad range of interesting and challenging programs. Many diverse aspects of Jewish and general history played a major part in many of the camp themes, providing a unique camp experience that was both entertaining and educational.
Related Posts
Image
Because of what I now lovingly refer to as "the lasagna sermon," I've felt empowered to be open about my mental illness. Physical and mental illness are equally deserving of healing, and we need to make it safer for people dealing with mental illness to come out from behind the shadows, the silence, and the shame and find the support and care they need. Every time I share my story, countless people reach out to me with a desire to share their own. I believe that if we can all strive to be open about our human vulnerabilities, then maybe one day, we will reach a point where no one will feel like they have to hide their lived experiences from their respective communities.
Image
Parashah B'har outlines the laws for yovel, or jubilee, in the land of Israel. Every seventh year, the land is to be laid fallow for a shemitah, or sabbatical year.
Image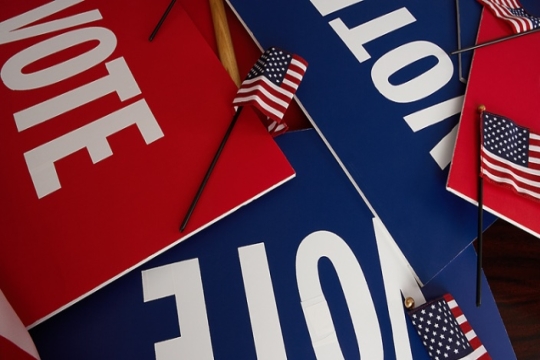 On Tuesday evening, we launched the Reform Movement's Every Voice, Every Vote campaign, our nonpartisan initiative to strengthen democracy by encouraging and protecting voter participation. As if this effort was not urgent enough already, the leaked draft Supreme Court decision in Dobbs v Jackson Women's Health Organization made clear that every issue of importance to our Movement is on the ballot this year, including abortion rights.