Image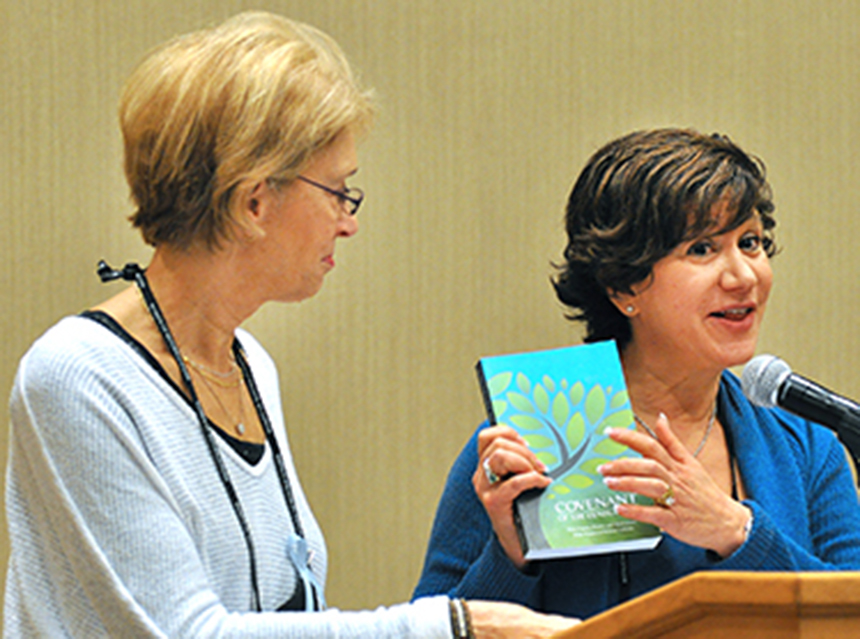 As Jewish women, we rely on books for advice, enjoyment, and fulfillment. Some of our most popular publications - the WRJ Covenant Series - features original, inspirational prayers and readings written by sisterhood women, students, and clergy.
Throughout its history, WRJ has published numerous texts and resources. This series was inspired by WRJ's first Book of Prayers, published in 1948 to provide "fitting language" and "rich poetry of devotion" for women's spiritual expression.
In 1919, the National Federation of Temple Sisterhoods (NFTS, now WRJ) asked the Central Conference of American Rabbis (CCAR) to prepare a book of biblical selections and prayers for women called NFTS Books of Prayer. This book was eventually published in 1948 and later evolved into the WRJ Covenant Book Series.
The books in this series are: 
Covenant of the Heart (1993)
Covenant of the Soul (2000),
A Gift of Prayer, (2001) 
Covenant of the Spirit (2005)
Covenant of the Generations (2013) - a new Centennial edition 
Written by women for women, these collections of poems, prayers, and meditations elevate women's voices in religious and spiritual realms and speak to the joys, struggles, special moments, and sacred journeys of women throughout the generations. These inspiring collections reflect the fact that WRJ has worked for more than 100 years to advocate vigorously for the changes that would bring women fully into the religious life of our Reform Jewish community and showcase the timeless need of women to share their spiritual yearnings and personal prayers in their own voices. The pieces in these books spiritually uplift readers and speak to their minds as well as their hearts.
To order, please visit the WRJ Shop. You can easily locate your favorite poems and their authors from Covenant of the Generations by viewing the listing of poems by author and by page number.
With your support, WRJ strengthens the voices of women worldwide and empowers them to create caring communities, nurture congregations, cultivate personal and spiritual growth, and advocate for and promote progressive Jewish values. Consider making a donation today!
Image