Image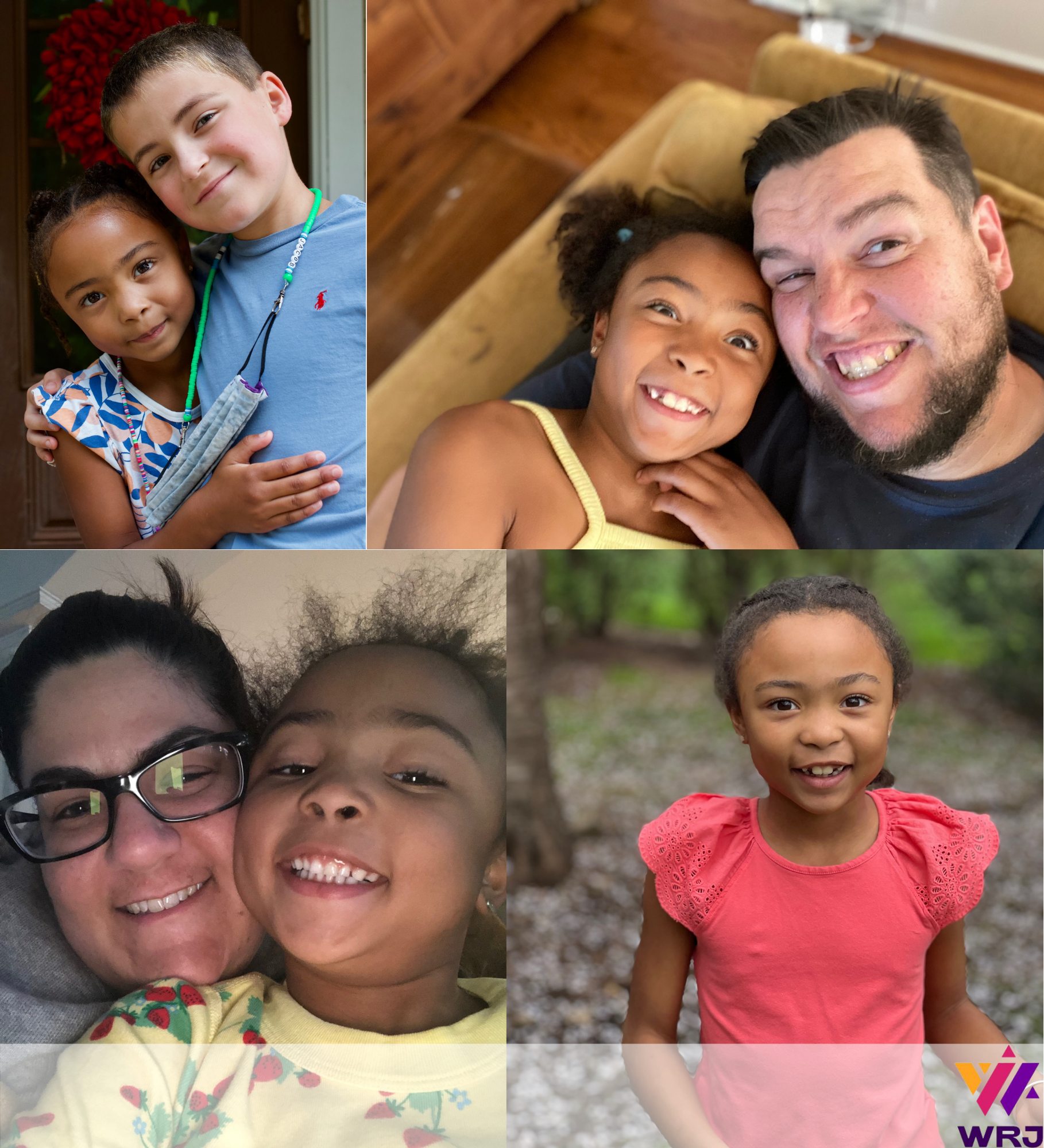 I want to tell you about my daughter Abigail. She is a vibrant seven-year-old who loves to dance and sing, color beautiful pictures of our family, swim like a fish, and cuddle with our dog, Pepper. She is so much like me it's scary. My Grandpa Roy would say she is a tough broad. She is also walking through life, facing challenges in a way I barely knew existed before she came into my life.
I am white and privileged. Abby is black and discriminated against.
That may seem harsh, and you may read this and ask yourself, 'why would I say this about my young child,' but it's the truth. When my husband and I started our adoption journey, we did everything "right." We read books about what it was like for white parents to raise a Black child. We talked with People of Color within our inner community to better understand what she would experience. We armed our home with age-appropriate books highlighting Black leaders and challengers within our history. We met with our Rabbi to better understand how our child would be welcomed into the Reform Jewish community.
No matter how much I thought I was preparing for this journey, I find each day that I am shocked by how little I know about the Black community within America and the very real reality of racism today. It's embarrassing frankly that I made it to this age knowing so little.
Understanding the History of Juneteenth
It is only within the last few years that I heard of Juneteenth, often recognized as "Black Independence Day." This day is meant to commemorate the freedom of enslaved Black people under the Emancipation Proclamation signed in 1862, even though they were actually freed two and a half years after the Civil War in 1865. The Black community in America may not be enslaved today in the way they were in the 1800s. Still, this marginalization against People of Color laid a foundation for the system of segregation, discrimination, and an unjust system that we live in today. Today, People of Color in the United States face disparities when it comes to employment, healthcare, education, wealth, and so much more. They face heavier policing, racially-biased healthcare, and higher rates of imprisonment for petty crimes.
Black households have less than 15% of the net worth of white families [1]
Unemployment for Black Americans is double the rate it is for white Americans[2]
The poverty rate for the Black population is more than double that of white people[3]
This does not sound like freedom to me.
Abby's First Experience with Racism
When my daughter was three years old, she was told by another child in her preschool - a place we regarded as home - that she could not play with her because she was Black. At three years old, this is something that is taught, not something that is just said without deep racism and hate within that home and belief system. Abby quickly told this little girl telling her that she would not be turned away because of the color of her skin. With confidence and poise, Abby told her that comment was racist and that she was allowed to play with anyone and anywhere she liked. The teachers, who would typically intervene immediately, stood back in awe. They let Abby defend herself and her integrity and then stepped in to handle the situation. I remember when the school called me at work to tell me what had happened. I broke down in tears, almost unable to breathe. My worst fear had happened, and my child was no longer innocent of the challenges she would face for the rest of her life.
The teachers were shocked at her ability to understand what was happening and so proud of her for defending her place in our world. When they told me this, I explained that when you raise a Black child in America, you must prepare them for these situations because they are inevitable. As a mom, I was proud of Abby for her strength, but I was also heartbroken that she encountered such hate at a young age.
How to Honor Abby
We can't teach our children what we don't know. As white people, we need to know the history of Black Americans, not a whitewashed version, but the painful truth that schools try to hide, the one that our founders perpetuated. Your kids need to know about the great Black leaders that fought for freedom like Frederick Douglas, Harriet Tubman, and Rosa Parks, as well as influencers of today that shape Abby's future opportunities, like The Williams sisters, Amanda Gorman, and Raphael Warnock. Together, we need to commit to knowing this version of our history. We need to know them for Abby because knowing these things help you to recognize injustices when you see them and prepare you to speak out against them.
Juneteenth is the perfect opportunity to read books by Black authors and poets, support Black-owned businesses, or find an event in your neighborhood to attend. Ask questions. Listen to the answers and the stories that are shared, and learn to speak out and act when it is most needed.
 
Advocacy Alert
One more way to support and celebrate the Black community this Juneteenth is to ask Congress and the White House to establish a Commission for Reparations by passing H.R. 40 or signing an executive order. Without things like effective police reform and other strong legislative outcomes that truly protect the Black community and remedy this country's past and current systemic inequities, we must continue to advocate for our Black family members, friends, community members, and neighbors.  
---
[2] Bureau of Labor Statistics, April 2021
Related Posts
Image
March is Women's History Month, a celebration that recognizes and celebrates the contributions of women throughout the nation's history.
Image
Just as the Israelites struggled with their post-slavery life after leaving Egypt, so do we find ourselves facing uncertainty as we navigate our post-pandemic freedom. Which parts of our Zoom world do we want to keep? Which parts do we want to cast away? What skills have we honed and which habits should we cast aside? Here are four things to consider as we gather together in person at the upcoming conventions in March, and at upcoming Sisterhood events.
Image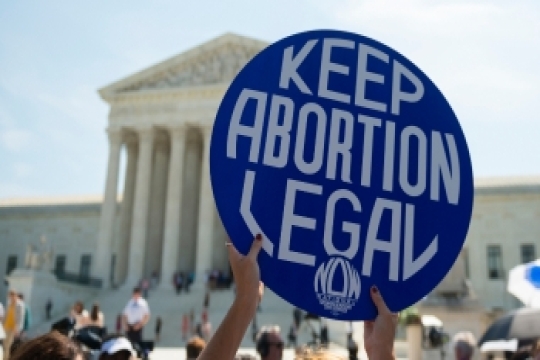 I think we all can remember where we were the day that Roe V. Wade was overturned. I was at home. I was living in Tennessee at the time, a state with trigger laws. I was flooded with articles and headlines that shook me to my core. The more I read, the more my heart raced. I became sick to my stomach. I remember rumors and questions about what this could mean legally for practitioners, pregnant people, and anyone seeking birth control. I thought about the fact that I hope to bear children one day and felt a direct threat to my life. Our lease was up in a few months, and we had already been considering what to do next. To me, this verdict was the deciding factor.