Image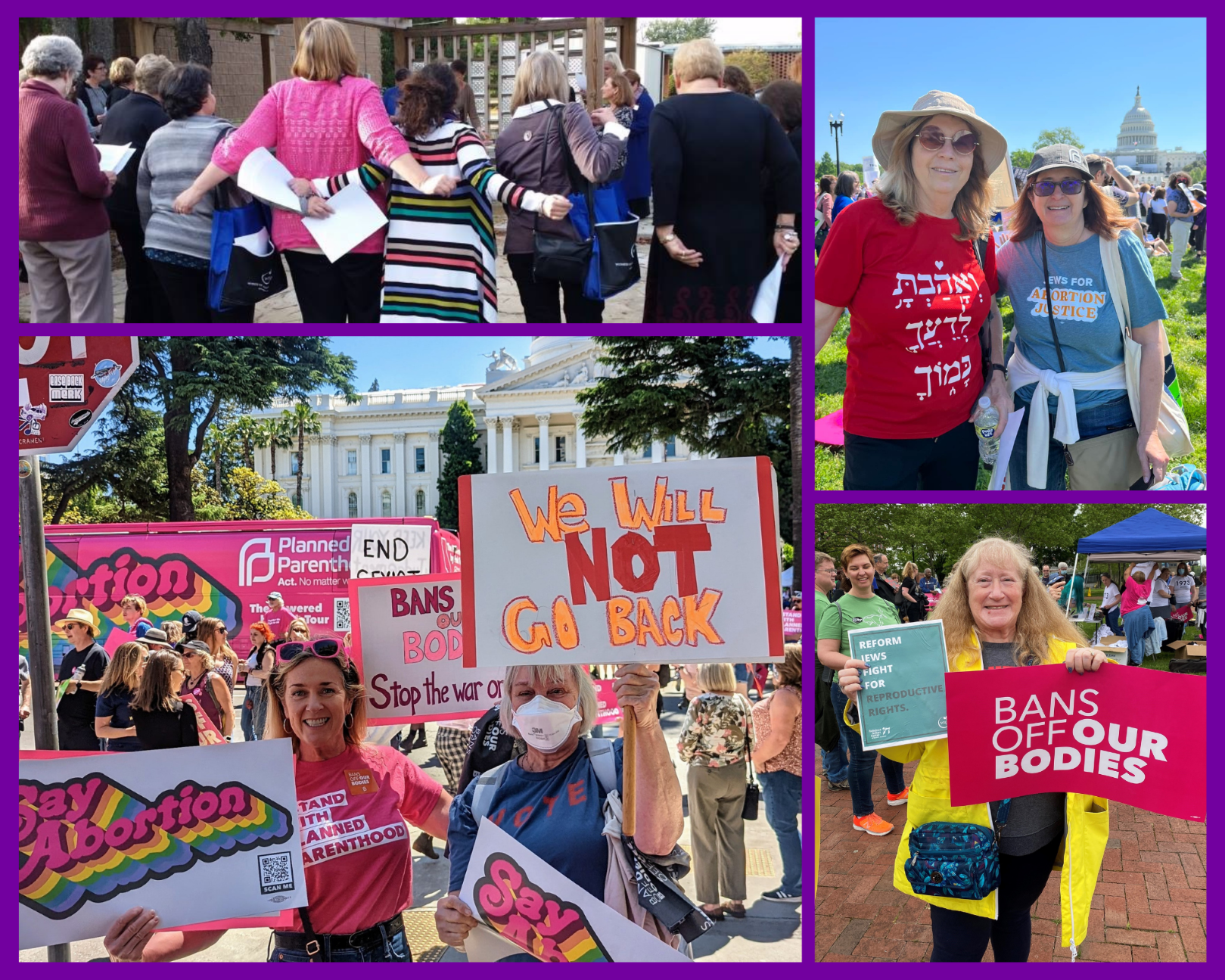 A year ago, the Supreme Court stripped away women's rights to control their own bodies and futures. This decision will go down in history on par with the Dred Scott decision, as they were both fundamentally flawed legally and profoundly out-of-step with the interests and desires of the citizenry.  
Removing a federal right to abortion set off a race among states to either shore up reproductive rights or strip them away. What was politically untouchable and unthinkable just a few years ago, total bans on abortion, or de facto bans at 6 weeks, have now become Republican orthodoxy. Removing Roe, though, has had created a new chapter in the movement for reproductive freedom and justice. Instead of being on defense all the time, we are now on offense politically and creating a new chapter in abortion care based on two resources that didn't exist pre-Roe: abortion medication and the Internet.
Taken together, abortion medication and the Internet have opened up access to a continuum of support and services that have never been available before. Right now, any person anywhere can go online to AidAccess based in the Netherlands or Choix here in the U.S., speak to a clinician, have a prescription for abortion medication sent to Honeybee Health, an online pharmacy, and have the little pack of five pills of Mifepristone and Misoprostone mailed directly to them. This process is safe, private, and inexpensive (hundreds of dollars vs. thousands of dollars for women to travel to states for an in-clinic procedure) and unstoppable.
In addition to providing abortion medication through online access, AidAccess and Choix are incredibly important parts of this new ecosystem because they are providing pills to women before they're pregnant. Advanced provision of abortion medication makes the bans moot for someone who has the pills on hand, say in their medicine cabinet or purse, and can use them whenever they need them. 
This new ecosystem is why some are tying themselves into legal knots to try to remove abortion medication from circulation. They cannot stop access to them without trying to undo the entire function of the FDA. 
There are actions each of us can take every day to support and spread access to fundamental reproductive health care. Here are ways to do that: 
Share information about the ecosystem. Go to Plan C, an online hub of information and resources, to find out more about organizations you can support that are providing online access to information and abortion medication. Organizations like M + A Hotline, Repro Legal Hotline, AbortionFinder, INeedAnA.com, Mayday Health, and others. Share these sites with people you know and ask them to do the same.
 
Host a gathering. We cannot stew alone in our houses, enraged by a small group of theocratic lawmakers turning the clock back on women. We need to come together, learn from one another, and work together to build the future we want. I recently spoke at a gathering organized by a group of friends near me to discuss our new chapter in abortion rights. We had a full house, and it felt better and more hopeful for people to know they aren't alone in this crucial time. 
 
Political advocacy. Every time abortion is on the ballot, we win, even in states like Kentucky and Kansas that have been trying to reduce access to abortion for years. Of course, states that are afraid of their own citizenry will make it harder for advocates to get referenda on the ballot. Go to Fairness Project to find out if there is a state ballot measure for abortion rights you can support. Or find out how you can create one!
 
Vote. Vote. Vote. Every election at every level counts. This is particularly true at the local and state level. And if you want to know what to ask your candidates to support for abortion rights, the Guttmacher Institute has a checklist.
 
Run. Run. Run. Finally, run for office yourself! Every office holder counts, from school board to town council to state and federal offices. If we have learned nothing else this year, it is that elections at all government levels really matter for our lives. 
A friend of mine says to look for opportunity in the broken places. We have an opportunity to create a new era of reproductive freedoms, but we are going to have to fight hard to get it. It's time to go on offense and fight everywhere for the rights of every one of us to choose the life we want to live.
Allison Fine is a member of WRJ's Advocacy Bench, bringing her expertise in this arena to help expand our knowledge and opportunities to act.
Related Posts
Image
Women of Reform Judaism (WRJ) has long been at the forefront of promoting social justice, equality, women's rights, and human rights.
Image
Sharsheret, a national non-profit organization, improves the lives of Jewish women and families living with or at increased genetic risk for breast or ovarian cancer through personalized support and saves lives through educational outreach. Read what Melissa K. Rosen, director of training and...
Image
Is your WRJ-affiliated women's group planning an outstanding engagement, social justice, or advocacy project or program that could serve as a model for other women's groups? If so, take note—you may be able to qualify for a microgrant to help you defray the cost of that project or program.