Image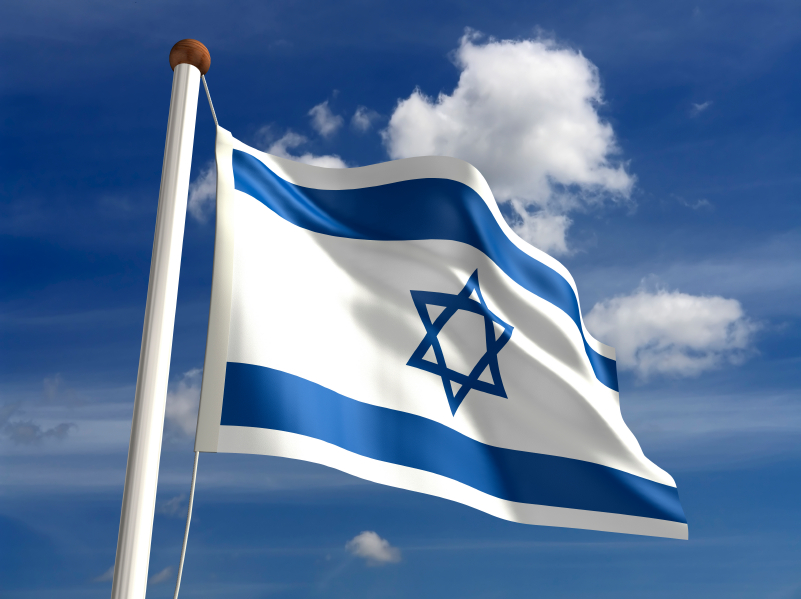 Yom HaZikaron (Israel Memorial Day) and Yom HaAtzmaut (Israel Independence Day) are celebrated on the fourth and fifth of Iyar, respectively (typically in April and/or May) unless that date should occur on Shabbat, in which case they may be moved forward or back a day.   
Following Yom HaShoah (Holocaust Remembrance Day), Yom HaZikaron honors Israeli veterans, fallen soldiers, and Israeli civilians killed by acts of terrorism. It is a day observed with moments of silence and ceremonies at cemeteries and official venues across Israel.
The day ends as the sun sets, and Yom HaAtzmaut, Israeli Independence Day, begins with raising the Israeli flag on Mount Herzl from the half-mast position it flew in on Yom HaZikaron to the top of the pole. The link between these two days is obvious; without the sacrifice of those in the armed forces, there would have been no independent Jewish state.
Yom HaAtzmaut is celebrated with parades, family gatherings, public shows, and dancing. It concludes with awarding the "Israel Prize," the most prestigious award given by the State of Israel, which honors those who have made outstanding contributions in their field or to Israeli culture.
On this day, we can take special care to learn about and celebrate the contributions of Israeli women. 
 
Programming for Yom HaZikaron and Yom HaAtzmaut
On Yom HaZikaron, stand with Israelis in silence for two minutes at 8 p.m. Israel Standard Time, to recognize the fallen soldiers.
 

Recognize Israeli women who have made a difference. The Jewish Women's Archive has profiles on many women from Israel—select a few whose stories resonate with you, and talk about their accomplishments in your communities.
 

Host a community picnic with Israeli foods, including hummus; hatzilim (eggplant); t'chinah (sesame paste); olives; labeneh (a sharp but creamy yogurt cheese); a salad containing tomatoes and cucumbers tossed in oil, lemon juice, and salt; bourekas (puff-pastries filled with salty cheese, potato, spinach, or meat); and grilled meat, chicken, and/or fish.
 

Make Israel-themed arts and crafts with younger members of your community: paint Israeli flags with glittery star centers, or make Yom HaAtzmaut pinwheels.
 

Hold an evening of Israeli dancing with a professional teacher.
 

Organize a special Shabbat service with readings of Psalms about Jerusalem, Israeli poetry, and writings on Zionism.
 

Celebrate Israeli contributions to visual art, film, literature, and poetry. Exhibit art, screen a film, discuss a book, and/or host a poetry reading with hummus and wine or grape juice.