Image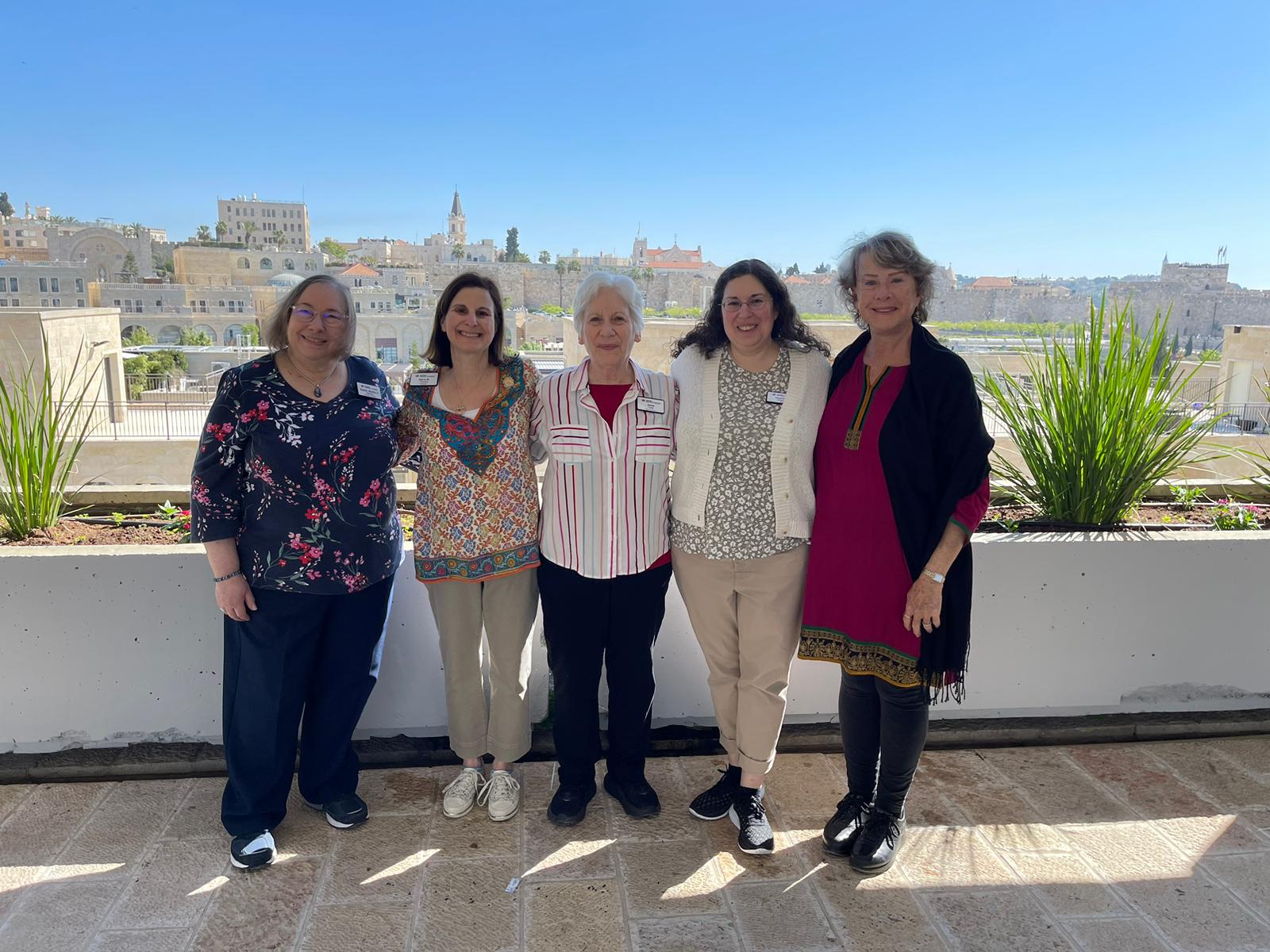 Women of Reform Judaism (WRJ) has a long and warm relationship with the World Union for Progressive Judaism (WUPJ), and our Mission Statement reflects this:
"Women of Reform Judaism strengthens the voice of women worldwide and empowers them to create caring communities, nurture congregations, cultivate personal and spiritual growth, and advocate for and promote progressive Jewish values."
I have the honor of sharing two stories about how this mission was realized in tangible ways in recent weeks.
WRJ Wilkenfeld International Women's Leadership Seminar
In a classroom in Jerusalem, 15 remarkable women came together. They had traveled from around the world: from Australia, Argentina, Poland, Hungary, the UK, and Israel. Joined by four WRJ leaders from North America, and our educator from Israel, this was the WRJ Wilkenfeld International Women's Leadership Seminar 2023. 
Talk about empowering women worldwide! 
This seminar is made possible by a generous gift from Dolores Wilkenfeld, a past president of WRJ who also has been active and passionate about the World Union for Progressive Judaism. The seminar's goal is to bring together Reform, Liberal, and Progressive Jewish women from around the world who are interested in developing successful strategies for making a difference, learning the power of 'why' and the importance of 'how', and taking on leadership roles in their home communities.
Over the course of two intensive days together, we dug deep, looked for our "why," talked about identifying partners and overcoming obstacles and formed a community of women. We laughed, we cried, we danced, we prayed, and we joined in serious leadership development.
And individual stories emerged:
Women from two different congregations in Melbourne, Australia, met for the first time and made plans to collaborate back home. 
Two women from Buenos Aries, Argentina, told us about the amazing Tikkun Olam they are part of by teaching women to sew, a skill they can use to improve their lives. And each of us went home with one of the aprons they produce and sell. 
A woman who recently made Aliyah to Israel from Moscow, Russia, shared with us her aspiration to become a rabbi, and we all cannot wait to watch her do this.
One of the women from Hungary became a Bat Mitzvah on Thursday morning at the Kotel, and many of us attended, beaming, and weeping for her.
This is the third time Women of Reform Judaism has organized the Wilkenfeld Seminar. In 2016, we brought together a group of women in London in conjunction with a European Union for Progressive Judaism biennial conference. In 2018, we gathered another group in Jerusalem in conjunction with an IMPJ – Israeli Movement for Reform and Progressive Judaism – biennial conference. 
This year's seminar was held in conjunction with the World Union for Progressive Judaism Connections conference. Because of this, we were able, for the first time, to bring together alumni from the earlier 2016 and 2018 seminars to meet with our 2023 cohort and with WRJ North American women who were attending the conference. And this is where we really were able to realize the impact of this seminar. The stories of these alumni inspired us. Two are on their way to becoming rabbis. Several have become chairs (a.k.a. presidents) of their communities. They told us how participating in a Wilkenfeld Seminar, learning skills, and networking with other women galvanized them to step up into leadership, sometimes in communities where women are not easily recognized as leaders.
The opportunity to interact with women from around the world, to grow our leadership skills, to support one another on our journeys, to learn how our experiences are different and – more importantly – how they are the same, this is the value of the Wilkenfeld Seminar. I have been honored to chair it. The experience has touched my heart and my life.
WRJ Brings Ukrainian Women to WUPJ Connections
With the war in Ukraine continuing, Women of Reform Judaism is very aware of the devastating impact this has on our brothers and sisters there, including some who had participated in earlier Wilkenfeld Seminars. After having generously supported the WUPJ Ukraine Crisis Fund, the WRJ Executive Committee was looking for a way to make an additional impact. With the WUPJ Connections conference coming up, they reached out to WUPJ to ask if we might help bring women from Ukraine to Jerusalem for the conference. This suggestion was gratefully adopted, and the WRJ Executive Committee quickly approved up to $10,000 to be used to help make this happen. 
Many of us had the pleasure of attending the Connections conference in May and shared the thrill of meeting the delegation from Ukraine, including the women we had funded. At the Shabbat morning service, this Ukrainian group had the honor of an Aliyah, and we were so proud when Rabbi Alex Duchovny spoke about bringing this group to Jerusalem and the critical role WRJ played in making that happen.
Later that day, we were able to spend some time with the women we had brought to Jerusalem. We couldn't communicate well with many of them, but it didn't matter.  They knew who we were, and we knew who they were, and the warm feelings flowed freely.
Women of Reform Judaism is a major supporter of Reform Jewish organizations, institutions, and individuals worldwide. We are able to play this important role only because our generous donors care deeply about the future of Reform/Progressive Judaism. If you want to be part of this, please consider a gift today to the YES Fund (Youth, Education, and Special Projects) to help us continue this good work.
Related Posts
Image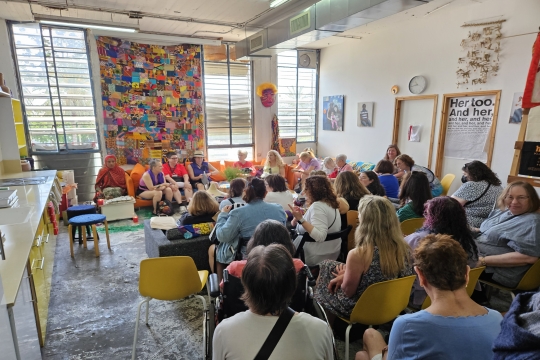 Besides traveling with friends and being with our amazing educator, Shari Robins, what makes these tours especially appealing to me are the opportunities to meet with our partner and beneficiary organizations. There's nothing quite like seeing our YES Fund dollars in action and hearing from those whose lives are impacted by our work. In addition, we often visit sites off the beaten path where many other groups and individuals wouldn't know to go.
Image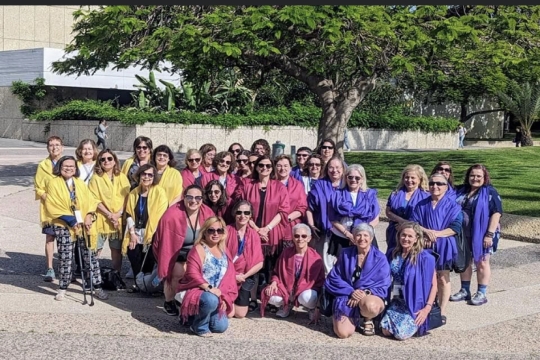 Last week, several WRJ women finished up their tour of Israel on WRJ's "Women Off the Beaten Path" journey. They have been sending photos and stories about their adventures all week, and we have been posting them on social media. Here is a complete recap of the last few days of the trip.
Image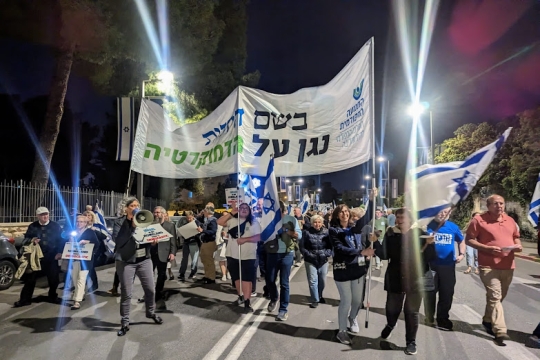 When I signed up to join the Women Off the Beaten Path: WRJ Goes to Israel journey, I knew it would be a meaningful experience. I looked forward to the joy of being in Israel and celebrating her 75th birthday with that special mix of sisterhood, spirituality, and social justice that is Women of Reform Judaism. Then everything changed and changed again. Being in Israel with WRJ at this particular moment in time has taken on a far deeper meaning.