Image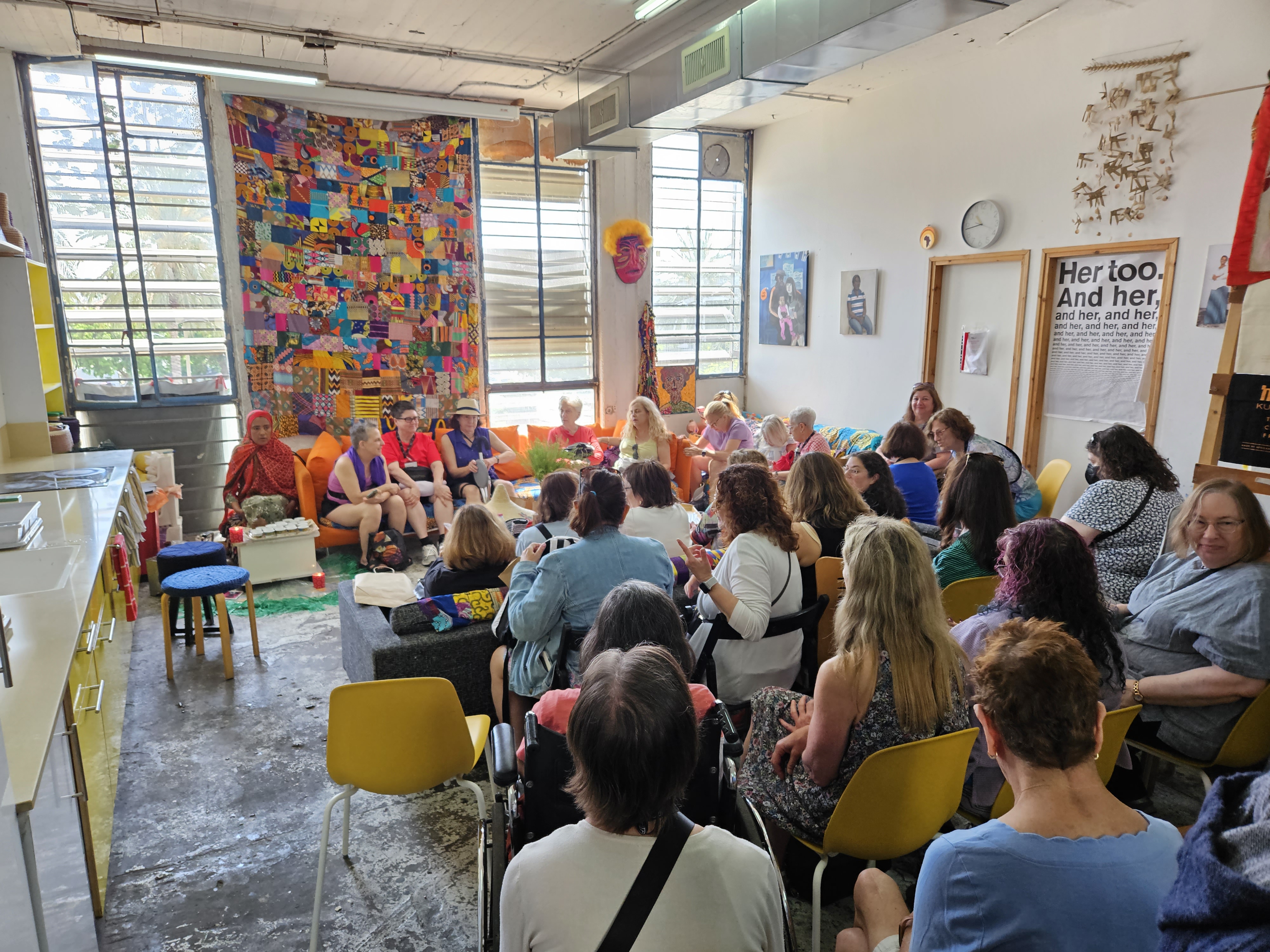 Traveling with WRJ is always such an inspiring experience, and this time was no exception. Last month, I went on my fifth trip to Israel with WRJ in the last decade, beginning with the 2013 Centennial Celebration. I also enjoyed numerous virtual tours of Israel presented by WRJ over the past few years.
Besides traveling with friends and being with our amazing educator, Shari Robins, what makes these tours especially appealing to me are the opportunities to meet with our partner and beneficiary organizations. There's nothing quite like seeing our YES Fund dollars in action and hearing from those whose lives are impacted by our work.
In addition, we often visit sites off the beaten path where many other groups and individuals wouldn't know to go. This time, we were guests at two organizations, both non-governmental agencies, whose missions are to help survivors heal, learn skills, gain some financial independence, and move forward into safer, healthier lives. 
The first organization is located in an area of south Tel Aviv. We climbed the stairs of a rather industrial building into a world filled with vibrant colors! Here is an organization called Kuchinate (which means "crochet" in Tigrinya). Kuchinate was founded in 2011 to provide economic and social empowerment to members of the African asylum-seeking community. This community consists primarily of women who risked everything to come to Israel from Eritrea, Ethiopia, and other parts of Africa. 
During a traditional coffee ceremony, we heard from one woman who strapped her young daughter on her back and walked through Sudan and Egypt to join her husband in Tel Aviv. A teacher, he had previously fled their home in Eritrea suddenly one night, with his life at stake, and she was headed to prison as a result. Now, they have four children and a more stable life, although no path to citizenship in Israel. In addition to learning handicraft skills, she is one of the Center's managers of other workers. They live in a safe apartment, their children are enrolled in school, and all are fluent in Hebrew and English, as well as their native Tigrinya. 
We didn't have time to join them for a crochet workshop, but in true WRJ fashion, we shopped and shopped. Although WRJ doesn't provide financial grants to Kuchinate, our visit supported their mission with the sale of all the products we took home – as well as spreading the news about their work. 
After lunch, we visited Kite Pride, a social good business that makes beautiful one-of-a-kind bags from used kites, sails, and parachutes.  Men and women, who are survivors of human trafficking, make the bags and sell them while learning new skills to sustain their safe working space. We learned about the tragic cycle for too many young people like them in Israel and around the world, who are drawn into a life of prostitution, drugs, and despair. Along with providing living wages for the women and men who have escaped and undergone treatment for their addictions, as needed, Kite Pride aims to save as much material from landfills as possible.
Their products are stunning, ranging from large backpacks to small pencil bags, colorful and unique. Each bag has a label telling the story and mission of the organization, thus educating people all over about both trafficking and sustainability and giving us all some hope. You, too, can help spread their story and support them by checking out their website!
WRJ Israel trips have taken me to places where I have learned, been able to contribute both financially and morally, and I now have some beautiful products to use at home and give as gifts to my family this year. I will surely think fondly of my time with my WRJ friends and my new Eritrean and windsurfing friends every time I go shopping or travel with my cheery bag from Kuchinate and my handy Kite Pride sack!
Related Posts
Image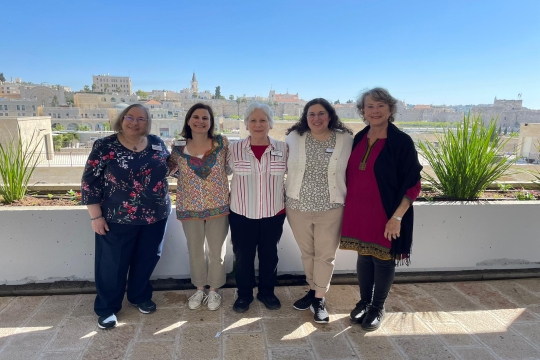 In a classroom in Jerusalem, 15 remarkable women came together. They had traveled from around the world: from Australia, Argentina, Poland, Hungary, the UK, and Israel. Joined by four WRJ leaders from North America, and our educator from Israel, this was the WRJ Wilkenfeld International Women's Leadership Seminar 2023.
Image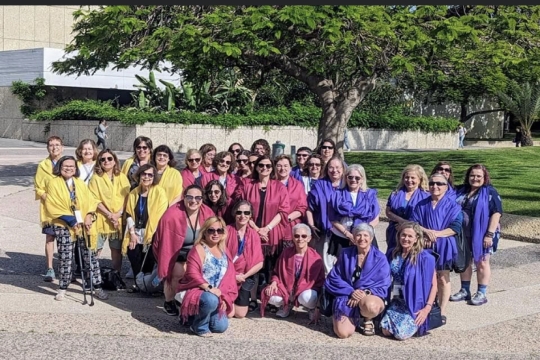 Last week, several WRJ women finished up their tour of Israel on WRJ's "Women Off the Beaten Path" journey. They have been sending photos and stories about their adventures all week, and we have been posting them on social media. Here is a complete recap of the last few days of the trip.
Image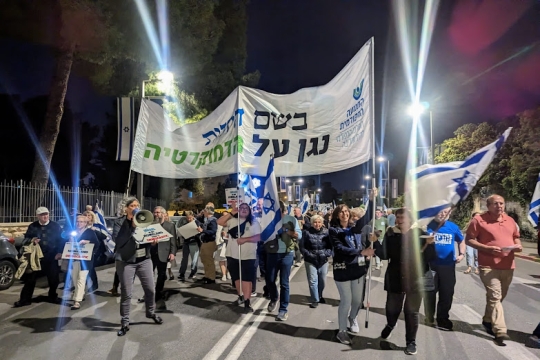 When I signed up to join the Women Off the Beaten Path: WRJ Goes to Israel journey, I knew it would be a meaningful experience. I looked forward to the joy of being in Israel and celebrating her 75th birthday with that special mix of sisterhood, spirituality, and social justice that is Women of Reform Judaism. Then everything changed and changed again. Being in Israel with WRJ at this particular moment in time has taken on a far deeper meaning.