Image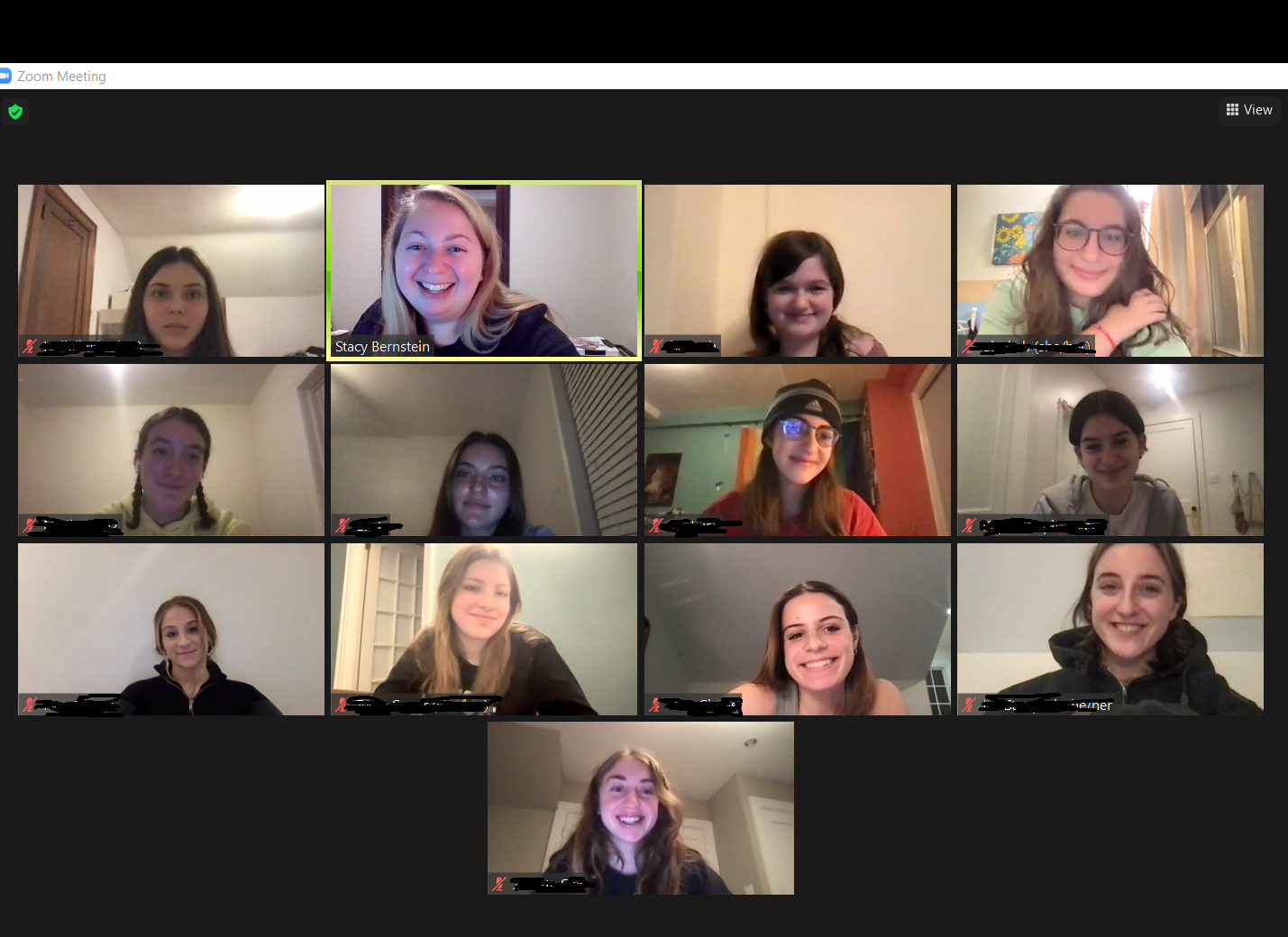 Five years ago, Moving Traditions and the Union for Reform Judaism (URJ) partnered to create Kol Koleinu – A Teen Feminist Fellowship. Over the years, the program has grown – continually providing teens a space to learn and make change around social justice issues they see and experience in their everyday life. 
With the generosity of Women of Reform Judaism (WRJ), this partnership has continued to flourish.   WRJ's support enables the URJ to advertise the program to our community and to personally support me, as part of my role as the NFTY Midwest Area Manager is to serve on the teaching faculty for the fellowship.
Every month, I have the joy of working with this amazing cohort of teens to explore different topics surrounding feminism and how it applies to their Jewish identities. During our monthly calls, fellows take turns teaching topics they chose and researched at the beginning of the program year. Topics range from abortion rights to climate justice, to LGBTQ+ identity, and more. In addition to teachings and monthly gatherings, fellows work on a social change project in the second half of the year, usually in a group with two or more fellows. They choose the topic for their project, are paired with a mentor who has expertise in the area, and their projects are launched or completed by May. 
Kol Koleinu fellows are encouraged to work on initiatives that they care deeply about, allowing them to demonstrate their passions and talents. Gloria Blumenkrantz, a second-year fellow, and part of the New York area cohort this school year, shared about her ongoing work:
"As a returning fellow, I've worked on two social change projects! My first one was curating an anthology of creative writing on the topic of gender roles (@pinchourpetals on Instagram!). Pinch our Petals offered me a chance to advance my own craft of poetry while gathering inspiration from others. My second project, still in progress, involves analyzing classic children's movies and discussing their negative effects on younger generations through the lens of gender. In this project, I can combine my love of Disney with my interests in education and social justice. I've also led teachings on reproductive rights and LGBTQ representation in the media." Our fellows are able to be agents of social change while learning how to take their hobbies and interests to bring awareness and educate others."
Nadine Katz, also from the New York area cohort, was eager to join the Kol Koleinu fellowship and begin her project. Nadine's project is around period stigmas and she and her partner, Leah, are collecting menstrual products from their communities to donate to women's shelters. Nadine reflected on her experience:
"When deciding [to join] Kol Koleinu, it felt like the right choice. It is so important that as young women growing up in this society, that we can confide in one another. I first met my [social change project] partner Leah, during our online retreat in October, and we clicked instantly. We both have similar interests and similar upbringings. Being able to express ourselves and share some of ourselves within a subject matter that we both care so much about is something powerful and unique within Kol Koleinu. Our (social change) project is very important to me because there is a lot of stigma and undiscussed topics when it comes to periods. It is important. My partner Leah and I want to raise awareness and make a difference, even if it's on a smaller scale. I think that as young women, we always must deal with the discussion of periods. It needs to be discussed more, and I think that my partner and I both agreed on this."
The Kol Koleinu fellowship provides an inclusive space for teen feminists to learn, teach, connect, and grow throughout the school year. Gloria shared:
"The moment that defines my experience in the fellowship, so far, is last year's closing ceremony. After a year that was hard for so many, fellows from all over the country came together with our families and friends to showcase and celebrate our work. It was a bittersweet moment: my cohort had grown so close, but we knew it would never be the same again. My work partner on Pinch our Petals performed one of my favorite songs, and now I can't listen to that song without nostalgic tears. I logged off that zoom and almost immediately applied to return for another year."
The impact created by the fellowship is long-lasting and far-reaching beyond each cohort's members – we are constantly proud to see the work that our teen leaders do. The bonds that they create inform their work and make the results all the more meaningful.
WRJ's support truly allows our fellows to dream and put those visions into action. As the year continues, I am excited to see the continued growth of these young leaders and the positive effect they will continue to make on the world. 
Stacy currently serves as the NFTY Midwest Area Manager at the Union for Reform Judaism.  She has been in this role since October 2020.  Previously, Stacy worked as the Reform Teen Initiative Coordinator - a project of St. Louis Reform Congregations focused on teen engagement. Stacy graduated from the University of Kansas in 2016 with her B.S. in Elementary Education, and she currently resides in Chicago, IL.