Image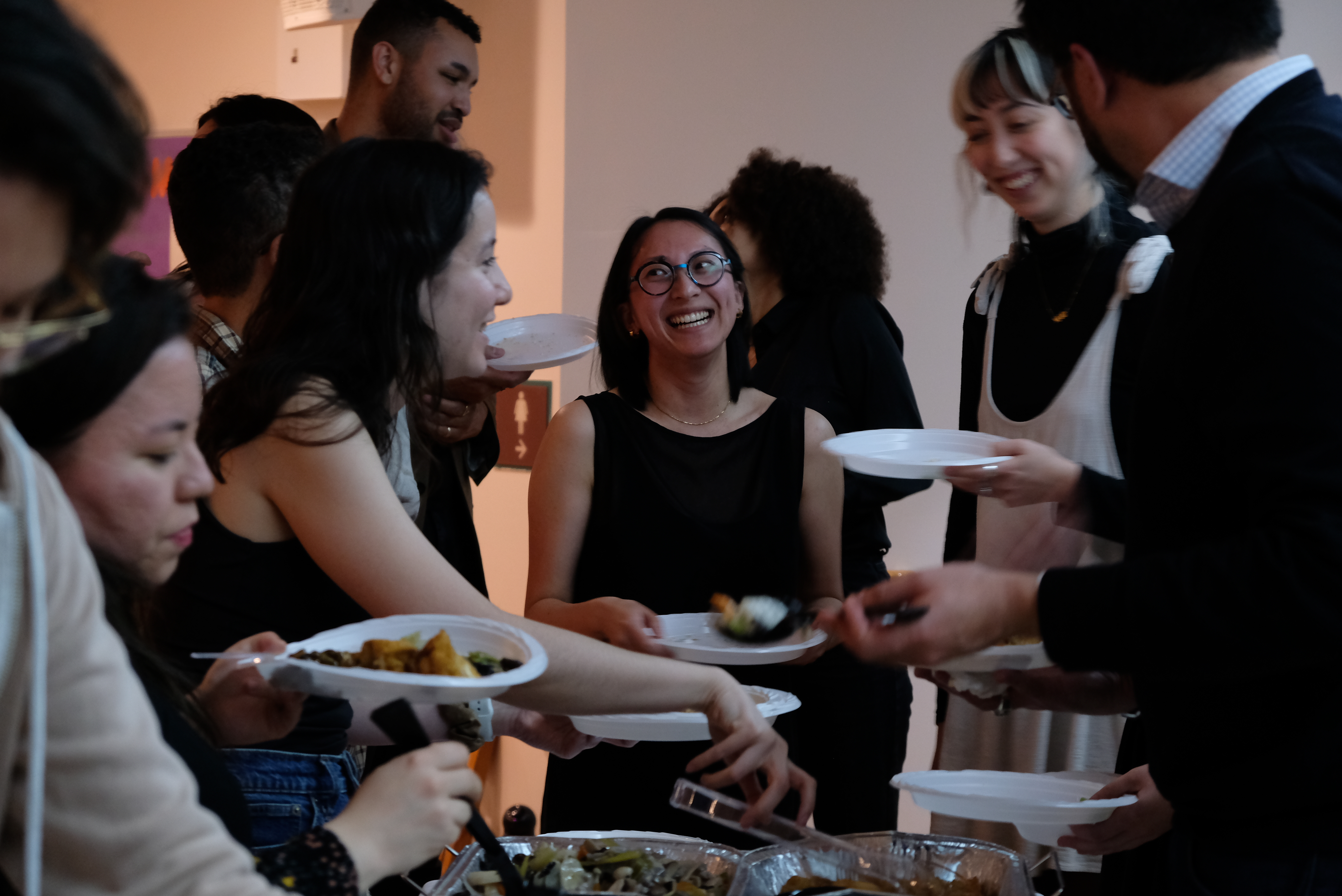 When getting lunch with a colleague in the field this week, they said that the work we do at the LUNAR Collective is "remarkable." That word stuck with me. In some ways, I was inclined to respond defensively; it's not like we're feeding people without housing or fighting climate change. But, in another way, it lit me up inside — because deep down, I agree. Here at LUNAR Collective and supported by WRJ, we are creating the foundation and growth of a Jewish community that has never existed. And yes, that is remarkable. 
According to Helen Kim's book JewAsian, 50% of Jewish Americans are marrying outside of the faith, and 30% of Jewish Asian Americans are marrying outside of the religion (the largest minority group to do so!). Additionally, Asian and Jewish Americans are the two highest-achieving groups regarding upward mobility and academic prowess. They tend to be in the same academic, professional, and social circles. With shared values and feelings of discrimination, isolation, and harassment, particularly since 2020 but long before then, these two groups are finding each other in conversation and meaningful relationships. 
This tells the story of what makes Asian Jews so remarkable - but it isn't the whole story. The Asian Jewish community also includes adoptees, Jews by choice, and Asian Jews from Jewish tribes in Asia, all remarkable in their own way. This multifaceted group comes together to form LUNAR — the first and only organization for Asian American Jews. 
Another remarkable element about LUNAR was that it was started by folks who were just 21 years old. Our founders are college students who found each other online and were ecstatic to have found someone "just like them." As the pandemic was beginning, the lockdown was imminent, and boredom was at an all-time high, our co-founders wondered if there were any other Asian Jews like them. When they posted a casting call and more than 50 people replied, they realized they were finding a larger community than initially anticipated. The hunger for Asian Jews to be in the community grew as LUNAR tried to meet the demand for in-person needs and more video content. In response to this need, we rebranded into the LUNAR Collective, a multifaceted organization for Asian American Jews. Thanks to the support of WRJ's YES Fund DEI grant, we had the financial resources to move our organization forward and expand the reach of our work.
There have been so many remarkable parts of our rebrand. We now have Rabbi-in-Residence, Rabbi Mira Rivera, the first Filipino-ordained rabbi in the United States. Additionally, we have Community Leaders across the United States who run their own LUNAR events. They are working on other visibility initiatives, including an upcoming theater show. Thanks to additional YES Fund support, for this year's Passover, we created a new Asian Jewish Haggadah written by a committee of 17 Asian Jews. The Haggadah featured new art, ritual text interpretations, and LUNAR's first-ever Nigun. We are creating a new identity group for the first time, figuring out how we can bring ourselves into Jewish text, ritual, and community in a way that reflects who we are. It's endlessly exciting. 
As we look around our community, we are constantly amazed by how it has nourished itself. Community Leaders create consistent events on the ground because they want to. In New York alone, last week, there was a book club meeting, an Asian American and Pacific Islander artist's hangout, a hike, and a visit to see an Asian Jewish author speak in Chinatown. These events were all created by our NYC community, who are genuinely excited to do these activities with one another. WRJ's YES Fund grant has been instrumental in allowing us to build, strengthen, and support our communities. While consistent community engagement, especially with youth and Jews of Color, has proved challenging elsewhere in Jewish organizations and institutions, at LUNAR, it's been one of tremendous progress. 
And the most remarkable thing about all of this? We are just getting started. 
Related Posts
Image
Challenge: A vibrant, North American-based organization provides sacred community, support, and advocacy for over 700 female and nonbinary rabbis, but one-fifth of those rabbis serve internationally. Many are based in Israel; others live throughout Europe and Asia. In addition to the obvious...
Image
On Sunday mornings and Tuesday evenings, when members of the Shlichei Tzibur Prayer Leadership program meet for virtual classes, individuals get to practice leading a prayer, a song, a psalm, or a kavanah (intention) of their choice. For the more seasoned prayer leaders, this is an opportunity to...
Image
Today in Israel, most people are only exposed to one kind of Judaism, and in my school, we believe students should be knowledgeable about diverse kinds of Judaism.