Image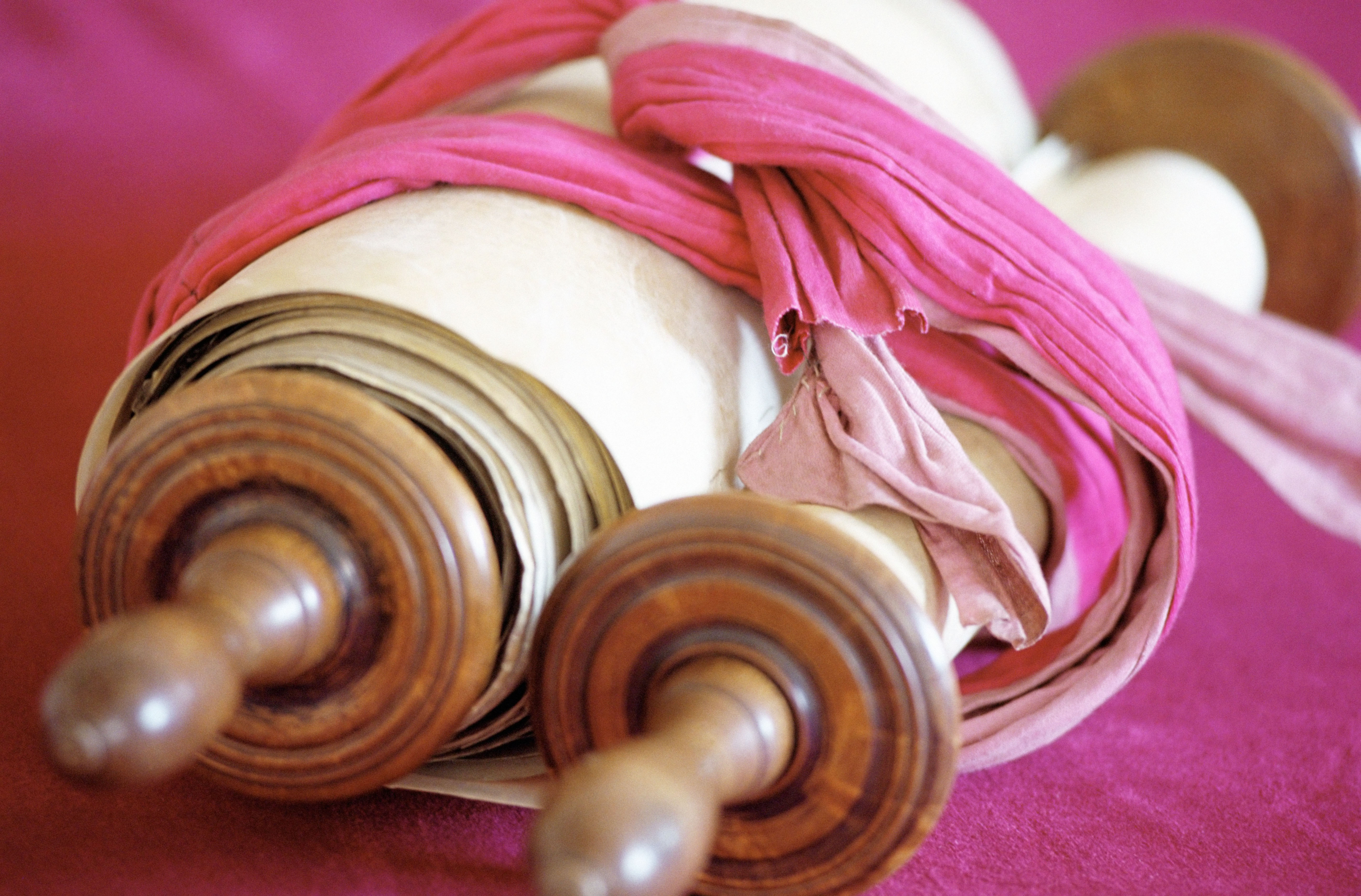 This week we read Parashat Vayeilech (Deuteronomy 30:1-30). ln The Torah, A Woman's Commentary, it is titled: "Vayeilech; The oral and the written: Words of Encouragement and Warning (p.1235)." The following is a partial summary of the passage:
        'Moses knows he is very old, going to die and not be able to lead the Israelites into the Promised land (vv.1-5)
        "When choosing Joshua as his successor, Moses told him "Be strong and resolute." (vv.6-8)
Knowing lawlessness was going to ensue, "God instructed Moses to not only tell the people about misbehavior and its consequences but also instructs Moses to write the warning down. (vv.16-21) "
         "God also tells Joshua, be strong and resolute." (v.23)" (Torah: A woman's Commentary, P. 1236) The Torah: A Women's Commentary | Women of Reform Judaism (wrj.org).
When I signed up for this D'var Torah six months ago, I anticipated focusing on the storyline of Moses preparing for death, the importance of legacy, and WRJ's Ner Tamid Society  However, I am writing this on Sept. 11, 2022 in Bucks County, Pennsylvania where books are being banned! In addition, the race for Governor is between Josh Shapiro, a Jewish Democrat, and Doug Mastriano, a white nationalist. This political race in conjunction with the Senate race between John Fetterman and Dr. Mehmet Oz and the reprehensible outcome of the Dobbs decision has me fearful, singularly focused, and fired up.  
The phrase, "Be Strong and Resolute" is found in v. 6 and v.23. This dictum is a powerful one and sometimes hard to maintain. I have found this especially true when it seems that almost every day there is an assault on who I am as a Jewish woman as well as my professional role as a sexuality educator and therapist. For over 35 years, my life's work has been devoted to helping people understand the complexity of sexuality. As part of this work, I help people explore the impact of "isms" (heterosexism, sexism, able-bodism, racism, antisemitism, ageism, and others) upon one's sense of self. My goal is to help people heal and in so doing contribute to repairing the world. It is this very work that is being attacked not only in my county, but across the country. Similar to v.16, it seems many people have lost their way and behave in ways that are destructive to humankind.  
When considering life in the United States and the events of the past six years, the idea of being strong and resolute seems like an insurmountable task. Yet, like the Israelites, I/we need to have faith that there is something better ahead.

To help manage my fears while staying informed, I have turned to two sources: 

1. Today's Edition Newsletter | Robert B. Hubbell | Substack
2. Chop Wood, Carry Water | Jessica Craven | Substack

Robert Hubbell provides an insightful analysis of the political landscape. He routinely ends his newsletter with an inspirational message aimed to keep his readers strong and resolute: "We have every reason to be confident but no reason to be complacent!" (Aug. 8, 2022). Jessica Craven's newsletter offers daily ways to channel one's emotions into actions. I also read a newsletter by Dan Rather Steady | Dan Rather | Substack. It is insightful and more importantly, it helps me feel connected to my father z"l.
 I often wonder what he would say about the current condition of the United States. My father was a physician who went to an Osteopathic Medical school because rampant antisemitism in medical schools prohibited him from gaining admittance. As a physician, he was pro-choice because of the terrible things he saw pre-Roe. As a member of the greatest generation, he talked only once to me about World War II and mentioned he was a part of liberating one of the camps. This was for a graduate school assignment. By his words and deeds, he was (and remains), a source of strength who taught me to persevere in the face of adversity.
Another part of Parashat Vayeilech that resonates with me is the emphasis on speaking and writing to impart wisdom and warning (v.24-26). Both of these concepts bring to mind Justice Ruth Bader Ginsburg z"l .
As the second female Supreme Court Justice, RBG spent her career fighting for an unbiased and fair country. Her inspiration to a new generation surged when she was admiringly referred to as "Notorious RBG." This moniker arose after her 35-page dissent about access to birth control (Conversations with Ruth Bader Ginsburg, by Jeffrey Rosen p. 252).

"My dissenting opinions, like my briefs, are intended to persuade. And sometimes one must be forceful about saying how wrong the Court's decision is." (AZquotes.com).

She also described her dissenting opinions as a way of offering optimism: 
"Dissents speak to a future age. It's not simply to say, 'My colleagues are wrong, and I would do it this way.' But the greatest dissents do become court opinions and gradually over time their views become the dominant view. So that's the dissenter's hope: that they are writing not for today, but for tomorrow." 10 best Ruth Bader Ginsburg quotes through the years | CNN Politics.  
The wisdom inherent in RBG's "I dissent" captures the essence of Parashat Vayeilech by offering both warnings and encouragement.
On this Shabbat, I remain strong and resolute in my commitment to Tikkun Olam.  When you think about the phrase, "be strong and resolute," what or who comes to mind? What sources provide you with fortitude and hope for a restored and righteous future?
WRJ remains committed to social justice. Take a look at our page to see how you can get involved:https://wrj.org/advocacy-social-justice 
Related Posts
Image
If we read this passage from the perspective of a society which has conquered inequality, then perhaps we would be justified in dismissing it as entirely irrelevant to us. If we read it, however, from the perspective of a society which still struggles and strives for equality, then what can we learn from this and other places in the Torah which step toward egalitarianism or equality without fully embracing it?
Image
This parashah reminds us that each of us holds a Tabernacle inside us. Our interoceptive thoughts protect this holy vessel, like the Levites, keeping our most precious feelings safe and available to us when needed. Our exteroceptive thoughts, like the vast tribes of Israel, keep us rooted in our world, striving for a better future. We are not always organized or aware as we toil each day, so reminders to take a census of ourselves and reflect on our strengths, challenges, and opportunities are vital.
Image
This week, we conclude the book of Leviticus with the double Parashat B'har-B'chukotai. It begins with a discussion of shmita, a practice of letting the land rest between harvests. The Torah explains that "in the seventh year, the land should have a sabbath of complete rest." During this year...