Image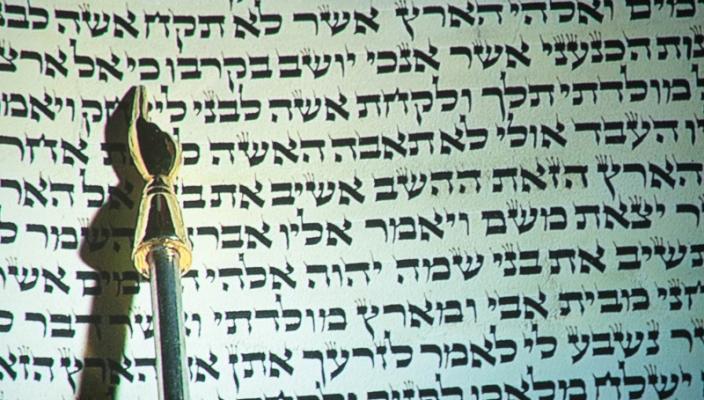 She called me "headstrong" and meant it as a compliment.  I wasn't so sure I liked that description, so I decided to check the dictionary – my leather-bound, 1966 high-school-gifted Webster's Seventh New Collegiate Dictionary. It said headstrong could be defined as "1. not easily restrained: WILLFUL 2. directed by ungovernable will syn see UNRULY." That was definitely not I! Maybe she really just used the wrong word…
Words are so important. Let me explain. When our Confirmation Class (our congregation's Confirmation occurs in 12th grade, not the traditional 10th) leads its beautiful service annually on Memorial Day Shabbat, the members select a group of mentors for the first aliyah, adults whose impact have shaped their Jewish lives in some way. For 33 years, I taught 4th grade Hebrew and have been deeply honored to often be remembered by the students as part of this blessing group. This year, one of the girls also mentioned me by name in her speech as one of two women who especially were role models for her because we were "headstrong" women. 
Alas, I come to the word selection. At the oneg, we two women teased her about the word choice, because we didn't see ourselves as she saw us. She laughed and said maybe it wasn't the right choice, but she saw us as strong-willed women who go after something when we know it is right or purposeful or valuable. Now, THAT I could happily accept! 
I do believe words make a difference. Intention makes a difference. Preparation makes a difference. Attitude makes a difference. And respect makes a difference. In this week's Parashat Pinchas, we meet women who have both a male-centered title and real names: the daughters of Zelophehad – Mahlah, Noah, Hoglah, Milcah, and Tirzah. These bold women took their future into their own hands, laying claim to their deceased father's future lands at the time when Moses was about to apportion land to all the tribes when they shortly entered in the land of Israel. Without any male heirs, who would get their father's land? What would happen to his good name? Would it be lost forever?
Because these women dared to approach Moses and the chieftains at the Tent of Meeting, an unheard-of action from ancient women, they risked all that might be their future. What allowed them to triumph in their pursuit?
Commentators offer many thoughts about these remarkable daughters and this landmark change in the laws of inheritance that followed because of their request.
1. They were resolute in presenting their predicament together, hand in hand, with great respect; there is strength in numbers. 
2. They did their homework: they knew the law.
3. They were concerned, not just about getting their share, but about losing the existence of their father's good name and place in the tribe of Manasseh.
4. They were not angry or proud, but appropriately calm and thoughtful; they simply wanted just treatment from God. And God answered Moses and accorded them the land, albeit a second ruling stated that they had to marry within the tribe to keep the land within the same tribe.
What does Torah teach us this day?  We, too, are like the daughters of Zelophehad.  When we stand together, shoulder to shoulder and hand in hand, we can achieve far more than when we stand alone. Look no further than your own women's group/sisterhood or your congregation or to WRJ to validate our tagline, "Stronger Together."  When we come together to do good works, works we have researched, processed, and proven, we all succeed. Perhaps on this Shabbat, we can return to Torah and know that what we do today took root in ancient days with these strong-willed, not headstrong women, the daughters of Zehophehad – Mahlah, Noah, Hoglah, Milcah and Tirzah.
Shabbat Shalom.
Rosanne Selfon, WRJ president 2005-2009, also served as the WRJ Centennial Chair as well as Chair of "The Torah: A Women's Commentary". Currently, she is the Co-Team Leader of Women of Shaarai Shomayim and the sole Life member of the congregation's Board of Trustees in Lancaster, PA. She served as Chair of the URJ Camp Harlam Council for 6 years and this August concludes her position as Chair of Camp Harlam's 18 months of anniversary celebrations - Harlam@60. 
Related Posts
Image
I suspect that everyone has gone through an experience in which you felt resentful, angry or depressed about a past encounter with someone and found it hard to get past it. Someone close to you may have said, "Get over it!
Image
Parashah R'eih (Deuteronomy 11:26-16:17) opens with the verse "See, this day I set before you blessing and curse (Deut 11:26-28)." Many instructions of daily living are included in the text.
Image
Parashah Eikev, while it may be one of the parashyot in Deuteronomy that we gloss over on our way to Simchat Torah, actually raises several challenging questions and can teach us meaningful lessons.