connect-with-wrj.jpg
Image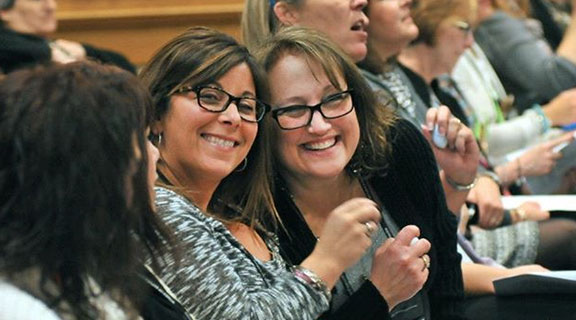 WRJ is committed to providing resources for leadership education, fundraising, programming, and more to affiliated sisterhoods, women's groups, and individual members to enhance their activities and ensure they will thrive. 
Over the last 100+ years, WRJ has opened important avenues of opportunity, spirituality, and education for women. WRJ's forward-thinking ideals have generated a legacy of global achievement for more than a century.
WRJ-affiliated sisterhoods/women's groups and individual members become integral partners in WRJ's efforts to ensure the future of Reform/Progressive Judaism around the world. In turn, WRJ offers a vast network of programming, resources, and leadership support based on a lengthy and successful history.
For more information about WRJ affiliation, individual membership, or to arrange an in-person or virtual visit with a representative, please contact WRJ Director of Engagement Heather Lorgeree or 212.650.4063.
Events & Speakers
Individual members can attend events in your WRJ District and/or geographic area, as well as register for WRJ national conferences and events.
For Sisterhoods, there is additional leadership training and education at WRJ Events and WRJ District Events (North America only) throughout the year.
Your sisterhood can enjoy complimentary - in-person or virtual - training from experienced WRJ leaders through the WRJ Speakers Bureau. WRJ Districts have their own district speakers bureaus, as well. Visit your district page for more information.
Resources & Programs
Sisterhoods, women's groups, and individual members can participate in ongoing WRJ educational programs like training webinars, holiday cooking demonstrations, and much more.
International women's groups have the opportunity to partner with North American sisterhoods to enhance cultural understanding and mutual learning, and participation in a variety of WRJ Programs, including WRJ Lilith Salons and WRJ Awards.
Advocacy & Networking
Access to WRJ's Leadership Resources platform (Yammer) for sisterhood leaders to network and exchange ideas, resources, and programs.
Updates on critical issues of social justice as well as information on how sisterhood members can be proactive and involved in causes important to Reform women.
Weekly or quarterly e-mails with information on membership, programming, leadership development, fundraising, social action, and spirituality.
Ongoing support from the WRJ staff and leadership for a variety of topics related to congregational relations, budgets, event planning, Judaica shops, communication, etc
Find a WRJ Sisterhood
Sisterhoods are dedicated to a wide variety of religious, educational, social, philanthropic, and advocacy efforts. They are also an outlet for Reform Jewish women and an integral part of any congregation. Find a sisterhood in your area today!