This District includes the District of Columbia, Delaware, Maryland, North Carolina (except Charlotte and Davidson), Virginia, and Charleston, West Virginia.
Welcome to WRJ Mid-Atlantic District!
A Welcome Letter from District President, Marilyn Morrison
Welcome to the WRJ Mid-Atlantic District website. This is your portal to see what we are all about. Our mission is strong and clear: helping sisterhoods/women's groups participate effectively in the activities and goals of WRJ; assisting in the organization of new sisterhoods/women's groups; bringing the sisterhoods/women's groups into closer cooperation and association with one another to further their respective activities, and helping our sisterhoods/women's groups achieve their highest potential. We are the link between WRJ and the local sisterhood group.
The District provides ongoing training, support, and hands-on assistance for our sisterhoods. Look around this site and check back often for new information about area days and other district and regional functions.


In Sisterhood,
Marilyn Morrison, President
Image
Order Your Virtual Cookbook
Image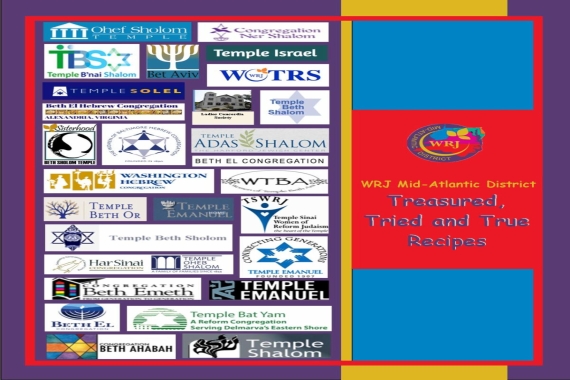 Find over 75 diverse and delicious recipes, including holiday favorites such as brisket, kugel, pumpkin chocolate chip bread and cranberry chutney in this virtual cookbook.  Enjoy vegan and gluten-free recipes too. Mid-Atlantic District's Treasured, Tried and True Recipes was created last year during COVID to bond our District's sisterhoods together. Order yours now to create fabulous meals or order them as gifts for family and friends.
Each virtual copy is available for a donation of $18.  Proceeds will be used by the District to provide scholarships for URJ campers and first-time District event attendees and for other District projects.
Support the WRJ Mid-Atlantic District
Image
Your donation to the WRJ Mid-Atlantic District helps to support the ideals and enhance the quality of Progressive Jewish life.
Sisterhood Leadership Updates
Image
Please click and fill out this form with your sisterhood's most up-to-date leadership and their contact information so that WRJ and your WRJ District can keep you informed with news, events, leadership tips, and more.
If you have ay questions, please email leadership@wrj.org or call 212-650-4050.
On the WRJ Blog
Image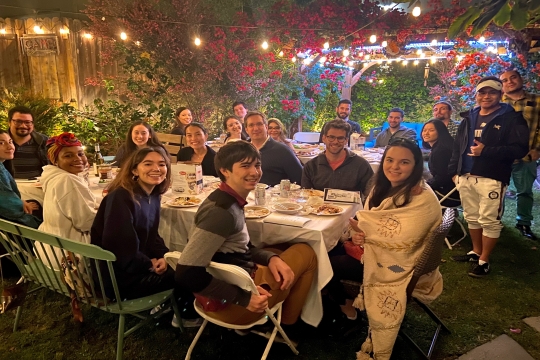 There has never been an Asian American Jewish in-person Passover Seder. Until this year.
Image
FACT: Life begins at birth. FACT: Until birth, the fetus is part of the mother. FACT: The life and well-being of the mother will always take precedence over the fetus until the point at which the fetus's head fully emerges from the womb, and it becomes a living baby. These are the facts as I believe them to be, based on my faith, tradition, and understanding of Jewish law. While I understand that some people may hold different religious views, they are not binding on me. Until now.
Image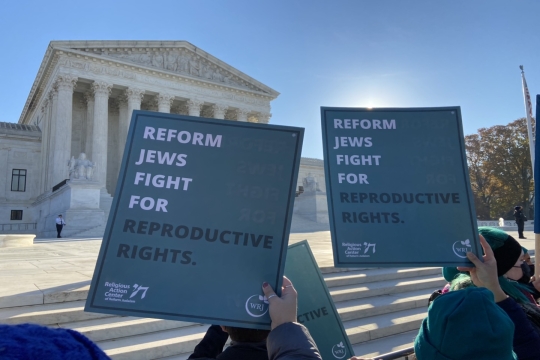 There is no sugar coating what is happening now in the United States regarding abortion rights and access, as well as in other areas of bodily integrity and rights.