Image
Sunday, January 22nd marks the 50th Anniversary of Roe v. Wade, the Supreme Court decision affirming the constitutional right to abortion that was overturned last June in Dobbs v. Jackson Women's Health Organization. To commemorate the Anniversary, we asked individuals from across the Reform Movement: "What does the 50th anniversary of Roe and reproductive freedom mean to you?" 
 
"When I was young, I collected pins. One of those pins has stark pink lettering against a black background: "I have a CHOICE, and I want to keep it." The little girl who wore that pin never really imagined that she would have an abortion or that our country would lose the protections of Roe. But I had an abortion in 1999 under complicated medical and legal circumstances, and then we lost Roe. We lost Roe. We didn't even make it to fifty years. My eyes overflow with tears as my heart breaks over and over again. Together, we will dry our tears and patch our broken hearts. Because there is a choice that no one can take away - the choice to fight, to be strong, to work together, and to make a difference. On the 50th Anniversary, I will redouble my determination to fight for everyone. We had a CHOICE, and we want it back. 
Shoshana Dweck (she/her)
WRJ Vice President of Advocacy 
 
"As a Black Jewish woman, I am constantly reminded of the need to advocate for total body autonomy. The dark history of colonization in America is reflected in the fall of Roe v Wade, which speaks to the notion that your body is not yours to own or self-govern. On what would have been the 50th Anniversary, I encourage those with and in spaces of power and privilege to be radically inclusive of all voices in this fight and uplift those directly impacted by potentially catastrophic policy changes." 
Courtney Johnson-Benson, M.A.Ed., CDP (she/they) 
Former WRJ Midwest District Advocacy VP 

"Reproductive freedom liberates my body, mind, and soul to create a better version of myself; and uplift the spirit of my ancestors into the next generation while choosing when, where, and how that time is appropriate." 
Yolanda Savage-Narva (she/her)
Assistant Vice President of Racial Equity, Diversity, and Inclusion (REDI) for the Union for Reform Judaism 
 
"On what was supposed to be the 50th Anniversary of Roe V. Wade and the Supreme Court granting bodily autonomy to Americans with uteruses, we are instead seeing a world where that is not the reality. To me, the 50th is our symbol to fight, to stand up, and to support those in the fight for bodily freedoms in America and beyond." 
Luiz Gandelman (He/Him) 
Teen Justice Fellow 
 
"To me, abortion access signified a step forward for gender equality. Throughout the history of the United States, women have been routinely robbed of their autonomy, from accusations of hysteria to sexual harassment in the workplace. But when Roe v. Wade was decided in 1973, women could take control of their own destinies, their own bodies. So, in light of this past June, I ask Congress and state legislatures to correct what was wronged; I ask them not to let us take a step back." 
Talia Udelman (She/They) 
Teen Justice Fellow 
"This week, Parashat Bo opens with God explaining to Moses that generations to come would teach the stories of God's miracles and Pharoah's hardened heart.  As an educator, this week, we re-commit to telling modern stories of liberation and oppression amongst hardened hearts. There can be no real celebration of freedom until every person can enjoy bodily autonomy and until everyone learns that limiting the rights of some of us limits the rights of all of us. " 
Rabbi Stacy Rigler, RJE 
Executive Director of Association of Reform Jewish Educators 

"Reproductive freedom means having the ability to make choices about my own body and not forcing my beliefs or wants on anyone else. While it saddens me that Dobbs has overturned Roe vs. Wade for all intents and purposes, I am heartened by the protections currently mandated by many states, including my own—Illinois—and the commitment of the activists who fight to keep it that way."  
Rachel Roth 
Chief Operations Officer, ACC and WRJ Board member  
 
"Reproductive freedom means having the power and capability to decide. This is so important to so many individuals, which I have seen when taking people to Planned Parenthood for various reasons.  
Daniella Abbott (any pronouns) 
NFTY Social Action Vice President 

"Reproductive freedom is a form of social justice when it provides resources equally without burden to all individuals and families across the nation.  As a rabbi, I value freedom of religion as an essential tenet of our nation; reproductive freedom allows us to exercise this right. Reproductive freedom recognizes the dignity of all human beings." 
 Rabbi Beth H. Klafter 
Co-president, Women's Rabbinic Network  
To find resources to guide reflection, support abortion access, and uplift the Reform Movement's commitment to abortion access and reproductive freedom in your congregations and communities for the anniversary, Repro Shabbat, and beyond, visit our Resources for the 50th Anniversary of Roe v. Wade blog post.
Related Posts
Image
This is the story of one woman whose life was changed thanks to the support of Women of Reform Judaism. WRJ's support of progressive Jewish communities around the world, including recently arrived Jews and refugees from the former Soviet Union, made this woman's story a reality.
Image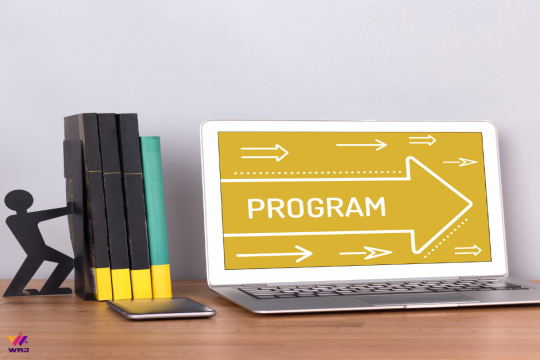 As we head toward the end of the calendar year, there are many programs to attend, lots of holidays to prepare for, and plenty of important work to contribute to. One facet of the important work that Women of Reform Judaism continues to commit itself to, for we can always do more and better...
Image
Five days after the deadly attack by Hamas on Israel, Sisterhood of Congregation Emanu El, Houston hosted a program. I'm not sure Jewish life as we knew it would ever be the same, but it was meaningful for me to come together for a program in our temple.