Image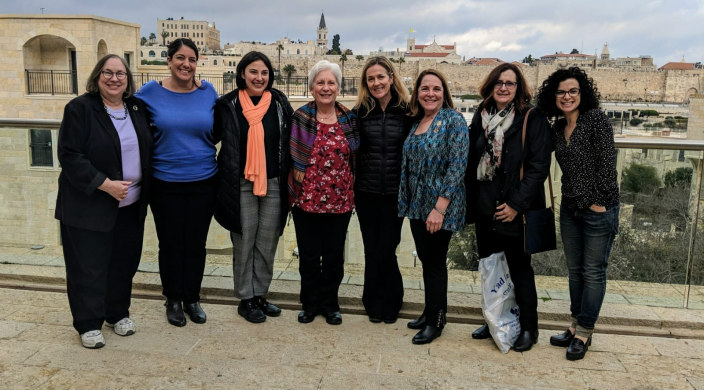 Shabbat Shalom! This Shabbat, we have some exciting news to share. We've all been hearing about a potential WRJ Israel trip in 2023 for over a year, and now, it's happening! Many WRJ members have visited Israel on their own, with friends or families, and/or with WRJ. We've experienced the sights, sounds, and delicacies of this beautiful country, either as first-timers or repeat visitors. Every trip to Israel is different from the others (though the food is remarkable whenever we visit!), and this one will be the most exciting yet.
WRJ President Sara Charney and WRJ Executive Director Rabbi Marla Feldman, our tour leaders, along with WRJ staff and our favorite tour educator in Israel, Shari Robins, have planned an unforgettable week for us. Over the past two years, we've enjoyed the "Off the Beaten Path" virtual WRJ tours of Israel with Shari. She researched, studied, and visited remote sites on some cold and windy days to take photos and shoot fascinating videos to augment her spiritual and educational words. Of course, she included some shopping opportunities for Israeli specialties like food, wine, jewelry, and books too! These successful virtual tours benefitted WRJ's YES (Youth, Education, and Special Projects) Fund.
WRJ now invites you to explore Israel "Off the Beaten Path" with us in person from May 7-15, 2023. We (the co-chairs) first met on the 2020 WRJ Israel Mission and have remained connected ever since! There were so many wonderful and meaningful moments on that trip. The food and wine were outstanding, thanks to WRJ's Immediate Past President, Susan Bass! The group of women traveling on this trip became close quickly.
One of the things that will stay with us forever is the memory of WRJ joining Women of the Wall (WOW) to celebrate Rosh Chodesh Adar at the Kotel. As the voices, shouts, and pushing of the Orthodox schoolgirls and the men's amplified prayers tried to drown us out, we were not to be deterred. It was one of the few times that WOW could sneak a Torah scroll into the Kotel. Susan Bass and Abby Fisher read/shouted from the prayerbook. Rozan Anderson, Abby Fisher, and 2023 trip co-chair Karen Goldberg all read Torah at the Kotel that day.
The 2020 trip was great, but 2023 promises to be even better. We will visit the mystical Tsfat, prepare lunch in the home of an Israeli-Arab family, and explore the Ralli Museum in Caesarea. We'll check out Paradise Springs in the Tel Dan Nature Reserve, take the cable car to the top of Masada, and float in the Dead Sea. While in Jerusalem, we'll meet with leaders from WOW and the Israel Religious Action Center to discuss the struggle for religious pluralism and gender equality in Israel. In Haifa, we'll spend time at the Leo Baeck Education Center (a YES Fund grantee and model of Arab-Jewish coexistence), view the Baha'i Gardens and Shrine of the Bab from the top of Mount Carmel, talk with Israeli Arab activists, wander through an Arab-Jewish art and cultural center, and explore the sights and smells of multicultural food and spice markets. You can't visit Haifa without noticing the interesting street art almost everywhere. Keep your eyes open; it pops up in surprising places.
In Tel Aviv, you can browse the arts and crafts market, Nahalat Binyamin, experience the bustling Carmel Market, and roam through the galleries and studios in the "happening" home for contemporary Israeli art. Plus, enjoy the food scene and sample the bustling city's nightlife. We will meet with African women seeking refuge in Tel Aviv and enjoy coffee and a discussion with them.
We'll celebrate Lag Ba'Omer, lunch with North American students at HUC-JIR (another YES Fund grantee) and Dean Rabbi Naamah Kelman, and experience the diversity and dynamism of Jewish Life at ANU: Museum of the Jewish People. 
So, if you missed the WRJ Israel trip in 2020, haven't visited Israel in a long time, were just there, or have never been, register to join us in Israel!
Register now! We will be waiting for you in Jerusalem! 
Related Posts
Image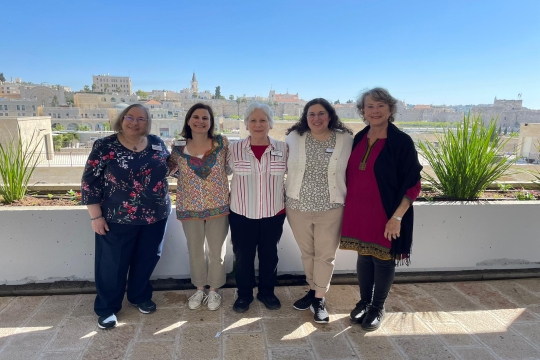 In a classroom in Jerusalem, 15 remarkable women came together. They had traveled from around the world: from Australia, Argentina, Poland, Hungary, the UK, and Israel. Joined by four WRJ leaders from North America, and our educator from Israel, this was the WRJ Wilkenfeld International Women's Leadership Seminar 2023.
Image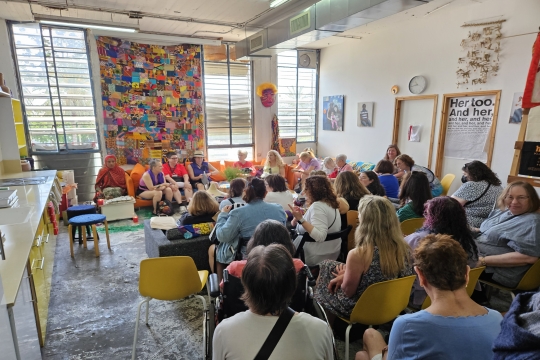 Besides traveling with friends and being with our amazing educator, Shari Robins, what makes these tours especially appealing to me are the opportunities to meet with our partner and beneficiary organizations. There's nothing quite like seeing our YES Fund dollars in action and hearing from those whose lives are impacted by our work. In addition, we often visit sites off the beaten path where many other groups and individuals wouldn't know to go.
Image
On Sunday mornings and Tuesday evenings, when members of the Shlichei Tzibur Prayer Leadership program meet for virtual classes, individuals get to practice leading a prayer, a song, a psalm, or a kavanah (intention) of their choice. For the more seasoned prayer leaders, this is an opportunity to...