Image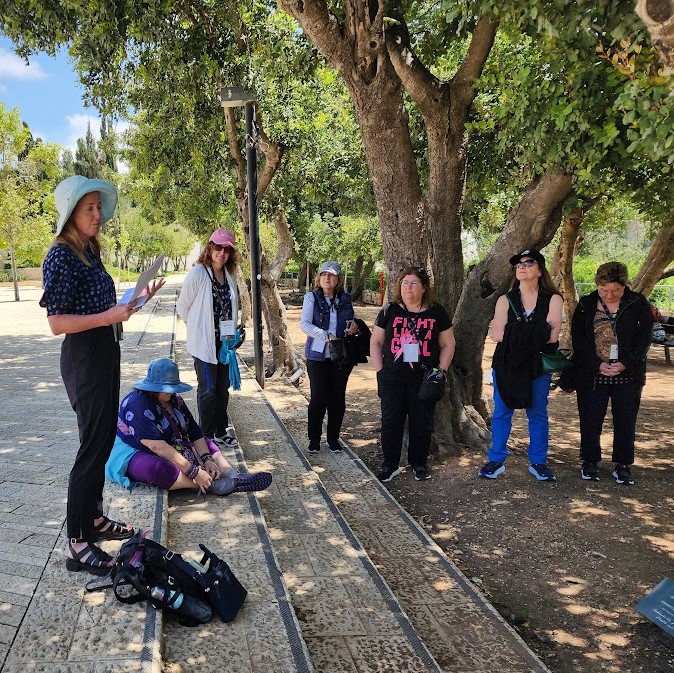 As our WRJ travelers in Israel visited Yad Vashem this week, they shared their family stories of loss and survival. After a powerful morning, WRJ Secretary and WRJ Israel Trip Co-Chair Karen Goldberg shared these reflections, and then the group joined together in singing Hatikvah.
Whether you went on the tour inside the museum today or were part of the group outside, I'm sure you all are filled right now – as I am -with many feelings and emotions.
And that is why we wanted to set aside this bit of time together.
A time to remember and reflect. To recognize how hatred, combined with modern technology, created a machinery of death never before witnessed in human history. To think about our six million brothers and sisters murdered because they were Jews.
This also is a time to recommit ourselves to fighting bigotry and anti-Semitism. And a time to think about the notion of Jewish peoplehood.
The six million Jews who were murdered in the Holocaust – and the millions of others who died during World War II – are not just one number but individual human beings who each had a life and a family and had their individual lives taken from them. We pray for them, many of whom have no one left to mourn for them.
It is also important to remember those righteous of the nations who saved Jewish lives, often at great peril to their own, and to honor their deeds and courage.
As we gather here today as Women of Reform Judaism, we take special care to learn about and mourn the stories of women in the Holocaust: women who were persecuted, and women who sheltered the persecuted, and women who supported the armed forces that eventually ended the tragedy. Let us celebrate their lives and the difference they made.
I would like to offer a memorial prayer from one of my favorite liturgists and poets, Alden Solovy:
Creator of all,

Source and shelter,

Grant a perfect rest under your tabernacle of peace

To those who perished in the Holocaust,

Our fathers and mothers,

Our sisters and brothers,

Our rabbis and teachers,

Our neighbors and children,

The named and the unnamed,

Whose lives were cut off by

Brutal, vicious, cunning and calculated violence.

May they find peace in the world to come.

Remember the survivors who have since passed away,

And the virtues of our people who've died at the hand of malice

In every generation.

We remember the works of their hands

And the messages of their hearts.

Bless the defenders of Israel with safety and strength,

And the righteous of all nations who provide

Protection, shelter and comfort to the Jewish people.

Let their deeds be a source of favor in heaven

And healing on earth.

Put an end to anger, hatred and fear

And lead us to a time when no one will suffer at the hand of another,

Speedily, in our days.

May the memories of all who faced these horrors

Be sanctified with joy and love.

May their souls be bound up in the bond of life,

A living blessing in our midst.
In trying to understand the enormity of the evil represented by the dark period of the Shoah, we must accept the fact that, in some cases, there can be no understanding.
Our task in remembering those precious souls who perished must be to strengthen our resolve to call out and combat evil wherever and whenever it arises.
"Never again" is now. As we are reminded of the tragic consequences of turning away from those in need, let us be reminded always of our Jewish mandate to incorporate tikkun olam – repair of our world – into our lives: to commit to remembrance, to read and share survivors' stories, to remember those who died, to learn from survivors, to teach future generations, and to act for a strong future.
And let us say, Amen.
And now, please join me in singing HaTikvah – "The Hope":
So long as within the inmost heart, a Jewish spirit sings,
So long as the eye looks eastward, gazing toward Zion,
Our hope is not lost – the hope of two thousand years: to be a free people in our land, the land of Zion and Jerusalem.
Kol od balevav p'nimah

Nefesh Y'hudi homiyah

Ul'faatei mizrach kadimah

Ayin l'Tzion tzofiyah.

Od lo avdah tikvateinu

Hatikvah bat sh'not alpayim

Lih'yot am choshi b'artzeinu

Eretz Tziyon viY'rushalayim.
Related Posts
Image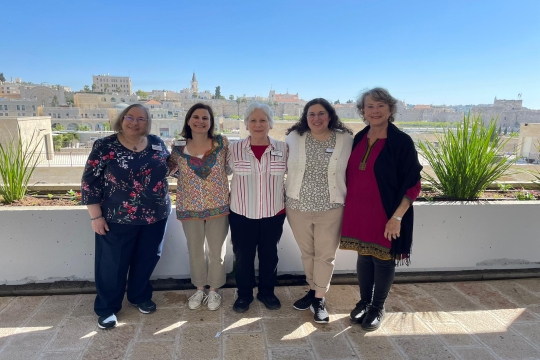 In a classroom in Jerusalem, 15 remarkable women came together. They had traveled from around the world: from Australia, Argentina, Poland, Hungary, the UK, and Israel. Joined by four WRJ leaders from North America, and our educator from Israel, this was the WRJ Wilkenfeld International Women's Leadership Seminar 2023.
Image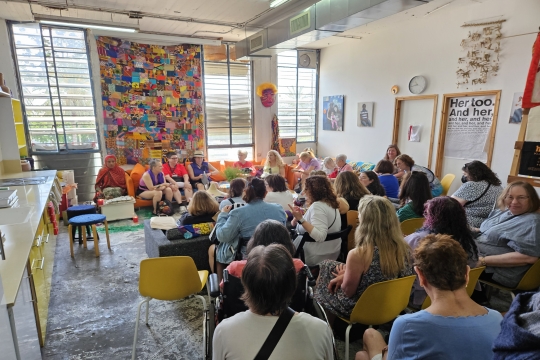 Besides traveling with friends and being with our amazing educator, Shari Robins, what makes these tours especially appealing to me are the opportunities to meet with our partner and beneficiary organizations. There's nothing quite like seeing our YES Fund dollars in action and hearing from those whose lives are impacted by our work. In addition, we often visit sites off the beaten path where many other groups and individuals wouldn't know to go.
Image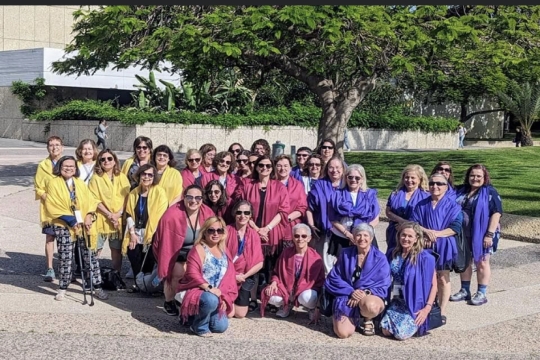 Last week, several WRJ women finished up their tour of Israel on WRJ's "Women Off the Beaten Path" journey. They have been sending photos and stories about their adventures all week, and we have been posting them on social media. Here is a complete recap of the last few days of the trip.